On May 19th, I will be hosting a webinar along with two of my colleagues Gerritt Graham and Rich Watts. It will be an engaging 45-minute webcast on how to take back the reigns of your investment management website with a (not so) little open source content management system you've probably heard of called WordPress.
Yes, that's right. You heard it. WordPress.
Contrary to popular belief, WordPress is a flexible, modern and user-friendly content management system that can be used as an end-to-end solution for investment managers both big and small. There's some folklore floating around about this CMS platform. Many talk about how WordPress is unresponsive, unsecure and unsuitable for big business.
They're wrong.
Before our webinar, let's put some of these rumours to bed. Here are three common myths about WordPress and the real truth behind the platform:
"WordPress is just for blogging."
Don't underestimate the abilities of this CMS platform. WordPress started as a blogging platform, but redefined itself as a versatile tool ideal for all content on investment management websites. You can easily add a variety of rich media — new pages, videos, PDFs, images, news and RSS feeds and even embed various files such as charts and tables for fund data. You can track your editing history, too.
"Open source CMS platforms have weak security."
The WPEngine blog wrote a series of articles addressing the security of their platform. In a great article called, "WordPress Core is Secure — Stop Telling People Otherwise", the author states, "WordPress core is without a doubt one of the most secure platforms you can choose to put a site on." This may seem like a bold statement considering the plentiful number of CMS platforms out there, but it's the plain and simple truth.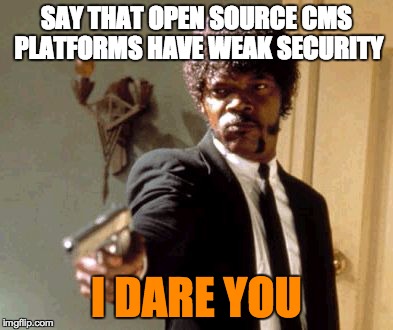 The article goes on to say that WP is incredibly secure as long as the plugins are. If you don't have good security around your plugins, you may compromise the strength of your site's security.
Here's where Kurtosys swoops in sporting a red S on its chest for security. Kurtosys has a range of certified secure access plugins to cater to the comprehensive needs of fund and wealth management firms. We have supercharged the platform with extra software and hardware features such as disaster recovery, failover, and Two Factor Authentication, just to name a few.
"WordPress isn't a good fit for big organisations."
Have you ever been to the Dow Jones website? Or browsed CNN.com or Time for news? Visited BNY's site lately? These are really big brands in very different industries that use WordPress as their website platform. The biggest, baddest organisation can build a robust website with the vast amount of plugins and add-ones available for this platform. This open source CMS is so fast and scalable it would be dead wrong not to use it for bigger website projects.
We'll do some more mythbusting about using WordPress for investment management websites during our upcoming webinar. Join us on May 19th at 9:00AM EST/2:00PMGMT to learn more.