Automate marketing material, sales collateral and client reports in record time.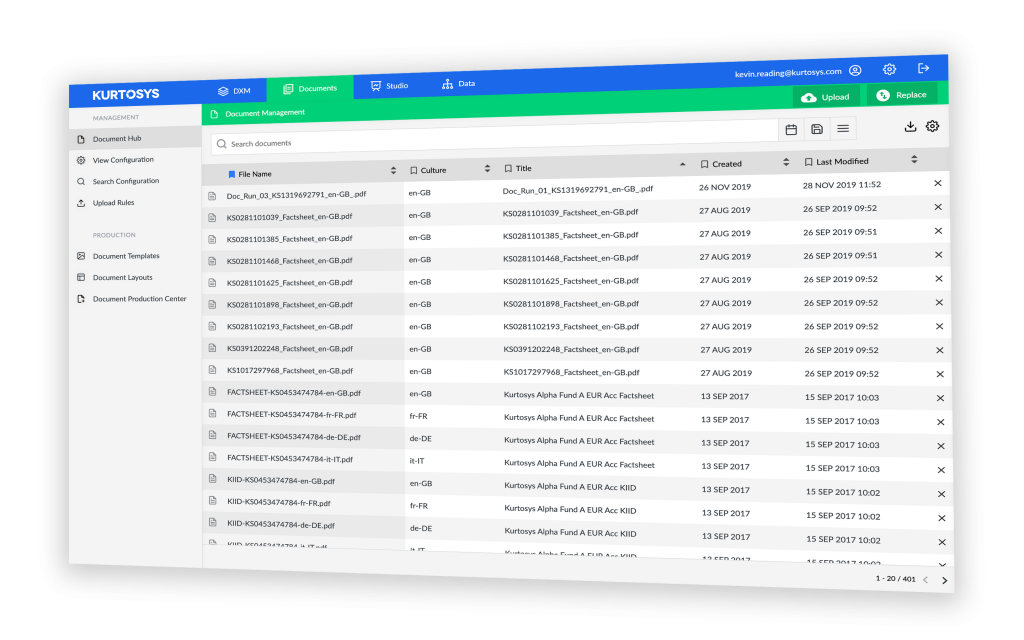 Cut down on resources and speed up time to market with automated production of financial reports, marketing materials and sales presentations.  
With  Kurtosys  Document Automation you can enable your salespeople with faster reports, so they can spend more time selling, resulting in more net inflows.
On average, Kurtosys Documents customers can redeploy  two-thirds  of document production staff, boosting  efficiency and cutting total cost of delivery.
Automating critical compliance rules and approvals lowers the chance of incorrect data being used in reporting, reducing the risk of costly compliance breaches. 
Intuitive template builder
The familiar authoring environment of Adobe InDesign (and soon Microsoft Office) for creating stunning document templates that combine your content with sophisticated data display components from Kurtosys Studio.  
Customizable automation workflows 
Use Kurtosys Documents templates as the basis for automation workflows aligned to your approval processes, and easily generate thousands of different documents based on your portfolio, fund, or product data.  
Powerful compliance rules 
Automate the display of key disclaimers based on business rules, exclude data points for different types of investors, and greatly reduce human error by applying critical compliance rules. 
Configurable distribution
Configurable distribution settings allow you to push completed documents to your website and partner services with a single click.  
See what Documents can do
Tap into world-class Kurtosys infrastructure and solutions to build, operate and grow your financial services business.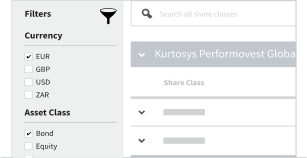 Draw from a vast and growing library of sophisticated reporting components in Kurtosys Studio to automate display of your key financial data.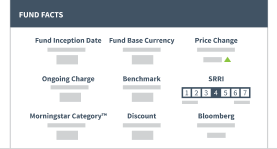 All data is normalized and housed in the Kurtosys Data module, creating a single source for all your decks, two–pagers, and even your website.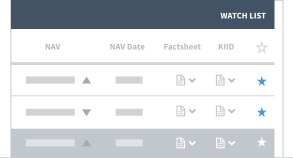 Turbo-charge your approvals, checks and balances with our Production Center for quicker delivery and lower error rates. For large-scale document automation, source workflow inputs from the Kurtosys Data module – automatically generating reports for active products only.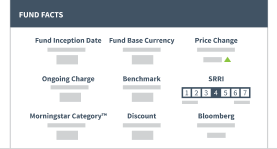 When problems occur, exceptions alert the necessary parties, reducing time to resolution and letting you finish production runs with minimal disruption.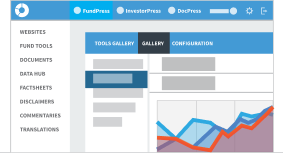 The system offers valuable audit control by recording the steps taken to complete documents, authors, and the final result.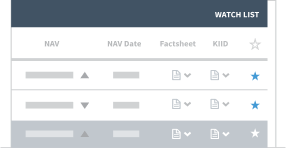 Documents can be pushed to external providers like FundInfo and Amazon S3 with the click of a button. Don't see your service provider? We can add it or configure an integration for you.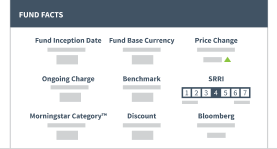 Documents can be personalized and sections chosen by the creator, while ensuring that all compliance-related content remains in place.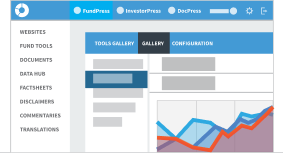 Translation and localization
Documents can be translated and localized as part of the generation process, letting you seamlessly produce materials for local markets.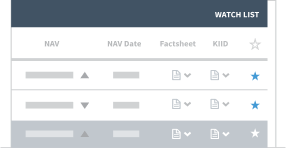 Centralize and manage all your marketing and sales materials in one place, whether generated by Kurtosys or externally. Upload hundreds of documents at once or push from our API and search in milliseconds across your entire corpus of documents.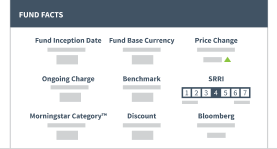 Create completely custom taxonomies to tag and search on and infer metadata to simplify tagging activities.
Whether you're looking to build a brand new secure website or improve your data visualization, get in touch and we'll be happy to show you.