Deeply personalized digital experiences to enable your clients, partners and sales teams with.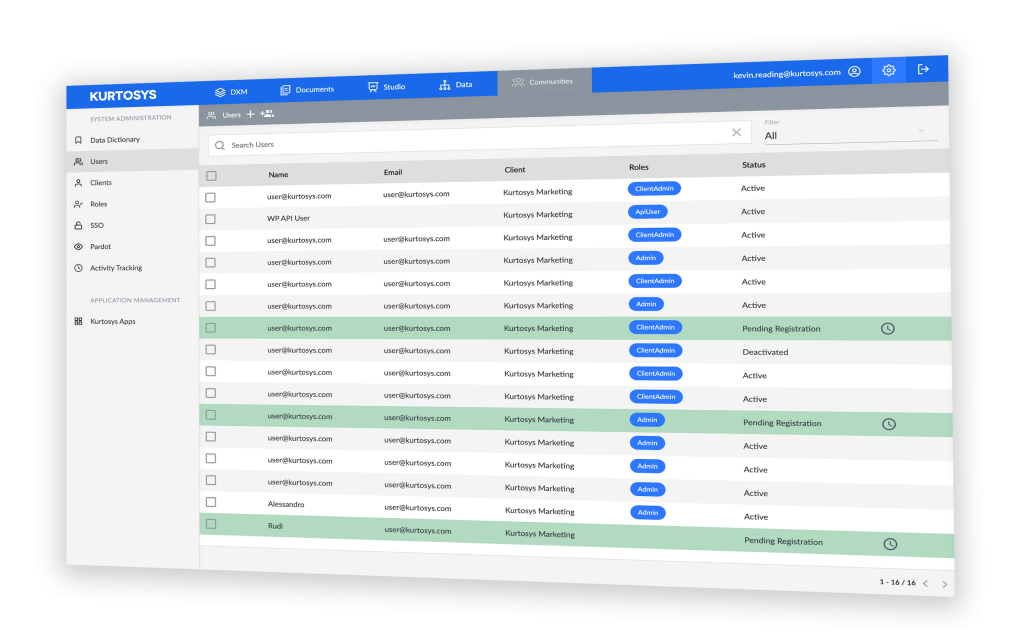 Kurtosys Communities enables you to create powerful portal experiences for your clients and salespeople. It drives faster, more accurate reporting and better data, leading to deeper client satisfaction, brand recognition, loyalty and asset retention.
Communities supports sales growth – through your own team or external distribution network – with sales materials, data, content, tools, and analytics to enable richer, more timely conversations with prospects.
Give your customers the reports they need faster than ever before, for much higher levels of satisfaction and less churn.  
On average, users of Kurtosys Communities cut their headcount involved in document production and client reporting by two-thirds. 
Automation of critical compliance rules and approvals cuts the likelihood of the wrong data being used in reporting, reducing the risk of costly compliance breaches. 
Kurtosys Communities includes cutting-edge security. Adding a site login is easy with the drag-and-drop DXM editor, leaving only setup of users to do.  
Communities' identity management features let you provide rights-based access to webpages and documents. 
Automated document production allows you to always provide clients with the most recent information. 
Configurable distribution settings enable you to push documents to your website and partner services with a single click.   
In combination with our DXM platform, Communities allows you to create bespoke experiences for your clients or business partners. Solutions that you can configure rapidly on our platform include the following.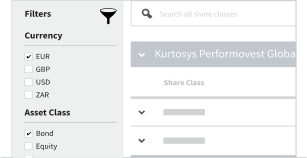 This helps wealth managers deepen client relationships by bringing investor information to life.
It enables you to update know your customer (KYC) information and feed data to your customer relationship management (CRM) system. It delivers statements and other documentation to clients, and allows them to build custom reports.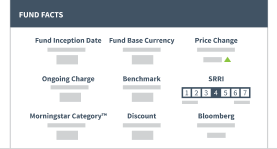 This allows wholesale teams and advisory firms to centralize all key sales data in one place, including fund centers and product information; advanced analysis and portfolio construction tools; sales materials and presentations; and digital insights and sales content. Teams can also share information with prospects and measure engagement.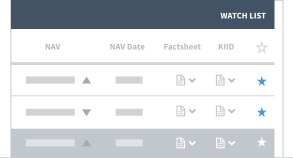 Institutional Client Portals
Institutional asset managers can use these to share client reports with customers. You can alert customers about new materials automatically; and share advanced data and insights with institutional buyers.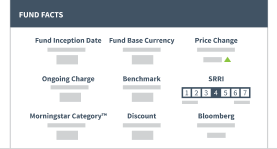 Wealth managers and institutional asset managers can share environmental, social and governance (ESG) data on portfolio holdings in these portals. You can also share your analysts' opinions with clients and combine ESG data and content.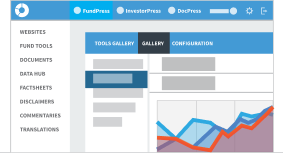 Hedge Funds and Alternative Investment Portals
Hedge funds and alternative investment funds can use these portals to provide gated product information for qualified investors. You can share data on exposures, investment statements, or other sensitive documentation using dynamic watermarks.
The portals can also track investor and prospect activity to support your sales process.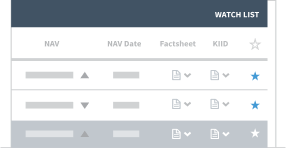 Private Equity/Venture Capital Portal
Private equity and venture capital investors can use these portals to share investor statements or reports with customers. These also allow customers to subscribe to automated updates.
Whether you're looking to build a brand new secure website or improve your data visualization, get in touch and we'll be happy to show you.