In 2014 I wrote a paper called 'Marketing Automation for Fund Managers' which detailed some of the benefits investment management websites could gain from integrating modern marketing automation software.
One of the reasons I wrote the paper was because I saw a great opportunity – specifically for asset managers who have attached PDF literature to their fund pages. Just to be clear, Kurtosys does not produce or sell marketing automation software – but we do integrate a client's chosen MA system into our own platform.
Now, in 2016, I still believe many fund managers are still not using marketing automation as part of their digital offering and it feels like a lost opportunity to increase sales.
Progressive Profiling
This is one of the most sophisticated aspects of marketing automation. The ability to capture a series of data from one prospect, by displaying different form fields depending on what they've already entered.
Example: RIA Jon Smith registers for more information for a fund with his name, job title and email address. The next time he visits to download a sales aid, rather than seeing the same form fields he is asked for the number of clients and preferred fund category. Then on a third visit, whist he registering for a webinar, he is asked for telephone details.



Over time, progressive profiling builds up a prospects record, enabling you to get smarter with segmentation and targeting your marketing to the right people. Again, experimentation and testing is key here – if prospects are not completing certain forms then it's time to change something.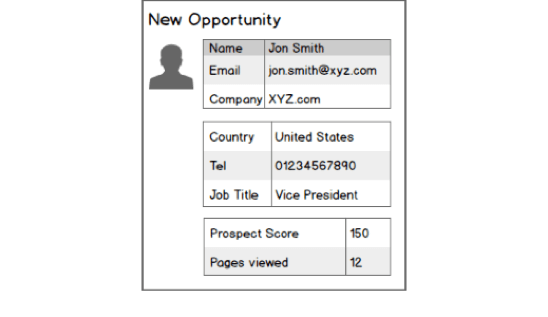 The real beauty in this method is you are not scaring visitors away by hitting them with one giant request for information. Rather, you are breaking the process down into snippets that prospects are more likely complete.
A golden opportunity?
The opportunity for asset managers to build up a really detailed data set for their advisors and investors is apparent when you see how much literature is attached to an average fund.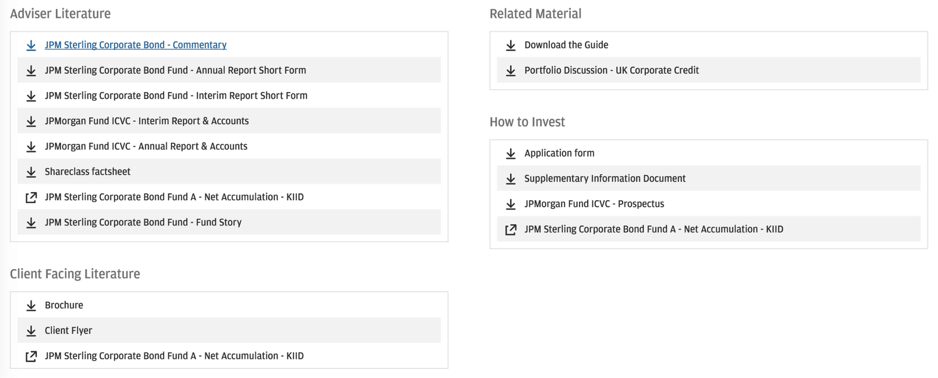 Also, when it comes to key documents such as application forms I don't think financial advisors would hesitate to enter some information.
Lead nurturing
Also known as 'drip campaigns', this is another core feature of any marketing automation platform. The ability to email prospects or clients a defined set of messages at set time periods or logic – for instance triggering further messages based on actions such as visiting certain pages.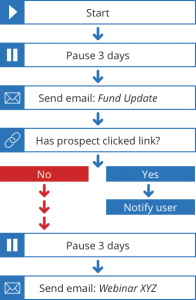 By combining progressive profiling and drip campaigns, marketers and asset managers could really target the correct customers and nurture business leads with pertinent information. It also gives sales teams a tremendous amount of intel for them to be able to sell the right products to the right people.
At Kurtosys we've seen a huge amount of recent interest from asset managers in improving their digital footprint and investing heavily in both CRM and MA software. By integrating APIs from platforms such as Marketo or Pardot into our platform we can give our customers better insights into what their prospects are doing – from what fund charts they are clicking on to which documents they are downloading.
Download our white paper Marketing Automation for Fund Managers for a more detailed look at the benefits with examples.