Welcome to our digital marketing round-up
Here at Kurtosys we fall down the digital rabbit hole so you don't have to. We've pulled out some of the best reports, eBooks and articles from the digital sphere, ready for you to use for effective fund marketing.
This week's round up brings you B2B marketing tips, Richard Branson's love for blockchain, financial influencers and a 6ft11in financial advisor.
The Great FinServ Shake-up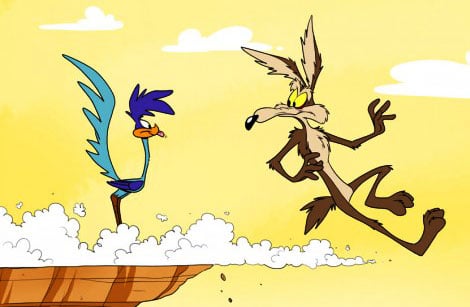 It wouldn't be this week without starting off with perhaps the biggest news from the past 5 days: Brexit has finally been triggered. Well, you can't ignore it, can you? So it goes. Here's ever-trustworthy fintech expert Chris Skinner, lending his two penneth on its implications for European fintech. So what exactly is Brexit leading to? No one knows. But here, Chris takes us on a short journey through Europe's financial problems in very near-history; the Global Financial Crisis in 2008, the Sovereign Debt Crisis in 2011, multiple examples of failed banks, and now – "the final nail in Europe's coffin" – Brexit, to show that it's ultimately just a continuing state of confusion and misery. There's always that air of cynicism around the topic, but I guess that's inevitable, with all of us pondering over what could come next. Then again, there's still praise for London (with over US$7 billion being invested in the city's startups) and Berlin. So, whilst the continual crisis may exist for traditional players, for 'disruptors', there could be strong opportunities lying ahead.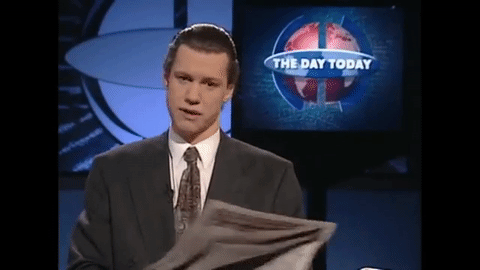 The fintech radar is really starting to focus in on the sector's ecosystems within African countries, and this short 3-part video is a good place to start getting acquainted with African fintech. Alpha Code, a community of entrepreneurs and industry experts, have produced a news anchor-style format to discuss the continent's potential in the industry, particularly as it was the continent's top funded sector in 2016, also using an additional expert to highlight key statistics, tracking investment in Nigeria, South Africa and Kenya where fintech is truly flourishing. All three parts are conveniently on YouTube, featuring interviews with founders of fintechs to discuss the disruptive impact that they have had, their planned collaborations with Africa's financial firms and there's also a feature about the use of AI. For fans of British satire, it looks slightly like an episode of The Day Today or Brass Eye in its use of graphics, but its relevant content is undoubtedly informative, shedding light on the state of financial technology in the world's second largest continent.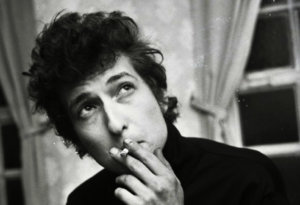 When working in the finserv industry, it sometimes feels that there is an imaginary jukebox hanging over us, blaring out Bob Dylan's The Times They Are a-Changin' on a constant rotation. Who's listening? It seems certain that Elly Brookfield from Nurture is – the resident finsite experts have collaborated with Opinium to bring us some key statistics as to why traditional sales models ain't gonna get you nowhere. A positive at least: 56% of finserv companies raised their budget on digital in 2016 by 20%, and it has been proven that asset managers benefitted from online platforms, gaining most of their customers through them. A need for an established online identity and advanced investment tools are no longer a luxury, they are a must, and there's plenty more findings within this research-heavy assessment of exactly why the finserv sector is always playing catchup.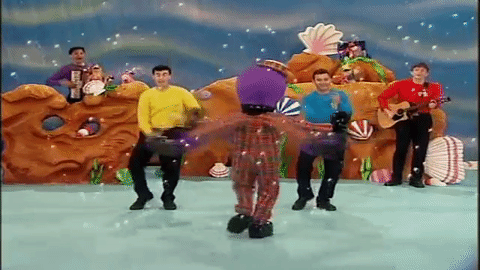 If you're looking for some nuggets of wisdom from the technological sphere, there aren't many better expert insights than that of Eric Shmidt, the ex-CEO of Google and current Executive Chairman of Alphabet Inc. Even though he admits that, in the 1970s, cyber criminals were never on the agenda as a problem of AI, we'll let him off considering it was 40 years ago… An informative interview with Eric is embedded, and indeed, a world of robots doing our thinking for us is extremely Philip K. Dick-esque as Karen Hoffman notes; the fact that US businesses have to handle an influx of around 10,000 security alerts a day means that computers need to be automated to cover for everything that their human counterparts miss. Our security officers do a great job, but unfortunately they're not octopi. Unfortunately, it is evident from this article that AI is an inevitability for cybersecurity as a whole, as it will be used by the bad guys too, resulting in some sort of freakish, abstract Robot Wars which is actually a lot more scary than the Craig Charles-hosted TV series from the 90s ever was.
Follow the Leader(s)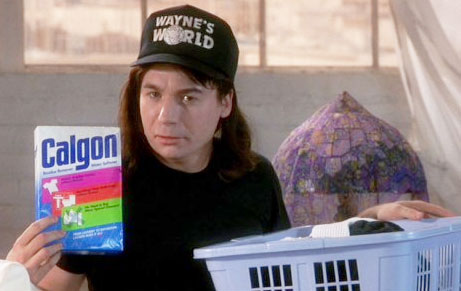 It's a tough life being a B2B marketer. How do you strengthen the 'brand' of your company that isn't on the market for day-to-day consumers? It's not like you're flogging chai lattes or yoga pants or the latest smartphone. This interview with Julie Springer (CMO of TransUnion, a global information and risk solutions provider) outlines the best ways that your B2B marketing techniques can be innovative. The main takeaways? It's more than marketing, it's all about having a business strategy; not taking orders but aligning all other strategies with the marketing vision; conveying the 'brand image' of your company (including its culture); and also having to keep up with the latest trends to compete in the digital climate, becoming more like B2C if that's the way to increase engagement. There's also a useful three-step guide to achieve a 'more strategic marketing function' which sums up author Rachel Klein's thoughts after the interview, handy for all marketers in the B2B world.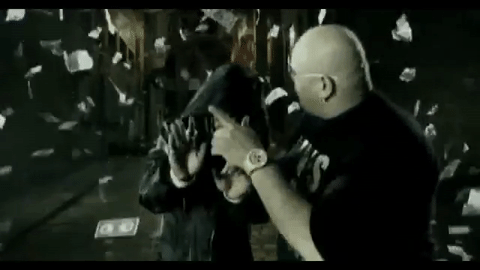 It seems from the past few weeks that FFMR has created for itself its own mini-series dedicated to the financial issues of those in the public eye, yet what makes this investment-themed article all the more interesting is that its writer is an ex-NBA player turned senior financial advisor with a degree from Yale. Chris Dudley played NBA for a total of 16 years, from Cleveland Cavaliers to Portland Trailblazers, and now he helps clients with their investment portfolios – who'd have thought? Chris offers a sound recap on exactly how short-lived the life of a professional athlete is, resulting in unnecessary spending sprees from the money coming in thick and fast, and even the all-too-familiar story of under-qualified and underhand advisors that take advantage of their wealth. It's a pretty shocking statistic that NBA players often go bankrupt after only 2 years of retirement from the sport. Kobe, if you're reading this, be sure to take a look at the guidelines set out here on how to manage your money. You can't argue with free financial advice!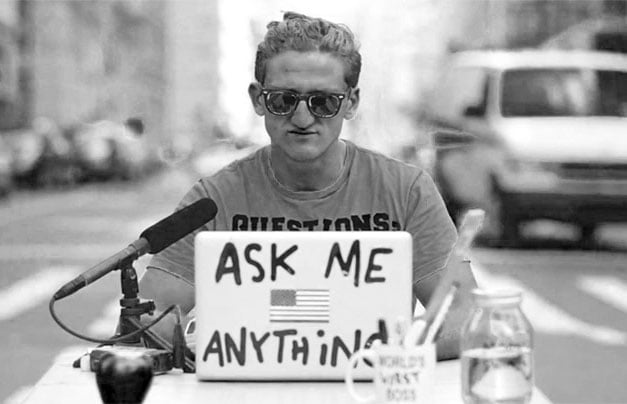 Influencer marketing is another big deal right now, and I've been trawling the internet for a few weeks to find an article linking this niche of marketing to the financial industry. And now, Marília Assis from fintech ecosystem B-hive has spared us all! Influencers are becoming particularly necessary for the millennial generation, and for fintech startups looking to create a buzz to match their exciting, disruptive ideas, there's no better way to do it than utilising them. Here are some examples of banking big dogs using personalities to up their marketing game; TDBank have taken to Instagram using a hashtag to go viral, and Brazilian banks Itaú and Nubank have created YouTube videos using a young couple and an established blog respectively (one more provocative and one more informative I assume – my Portuguese is, well, non-existent), to display how banks' digitisation has helped to manage their finanças. Even the "hip" techniques of YouTube vloggers now seems to be invading the traditional banking sector. The confluence of technology and finance is looking more and more likely to be coming together at a rapid pace.
Industry News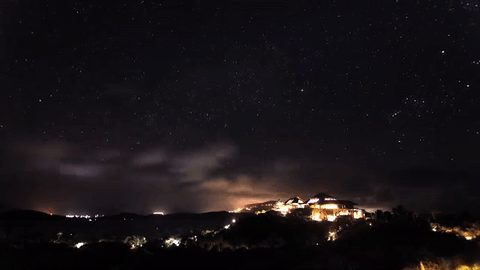 Richard Branson has a fairly good track record of success in business, doesn't he? So it's great that the entrepreneur extraordinaire has, for the past few years, hosted a startup competition, looking for the "next big thing". Unfortunately, that sounds a bit like something out of The X Factor or a show that is similarly dreadful, as does the fact that the startup competition culminates in a final hosted on Branson's Necker Island, but nevertheless it's all for the cause of bettering the world through the tech sector. Interestingly, Branson is a strong advocate for blockchain; he has highlighted its positive impact on the global economy at Virgin Disruptors in London and his residence has also hosted the Blockchain Summit event in 2016 – the blockchain revolution is still brewing, spearheaded by some big-time celebrity moguls. Not bad.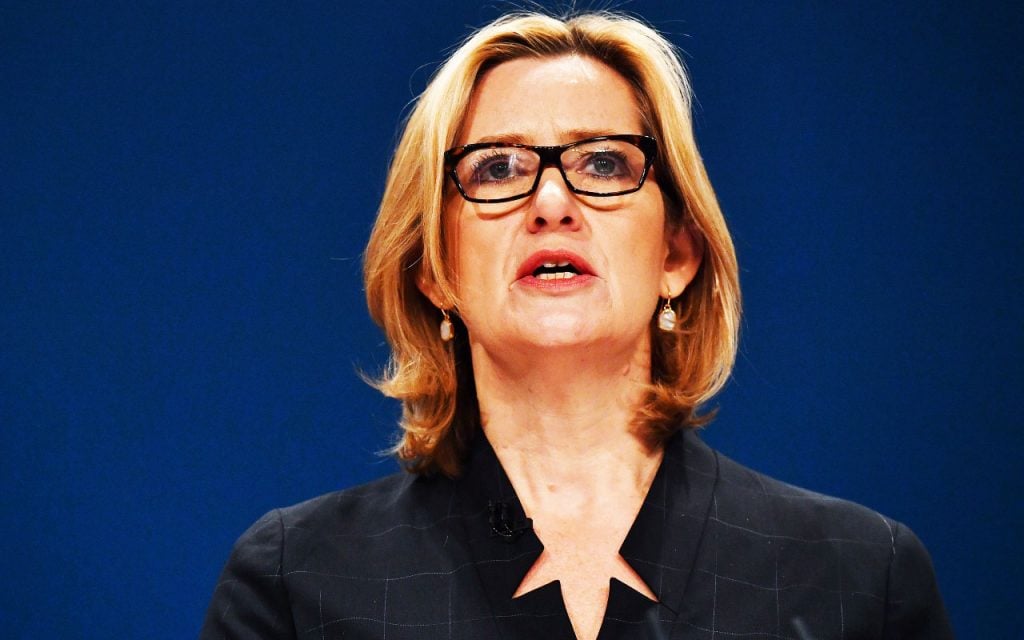 Towards the end of last year and the start of 2017, social media firms have been criticised for their lack of attention to fake news, and now another prevalent issue is the combatting of terrorist posts and messages sent on social media platforms. In the wake of the recent attack in London, whereby the end-to-end encrypted WhatsApp was reported to have been used by the attacker mere minutes before the event happened, more scrutiny is now faced by the giants of social media. As Natasha Lomas reports, using Home Secretary Amber Rudd's opinions as a main source, there's been plenty of finger-pointing between politicians and tech companies, with a so-called "PR war" emerging from such atrocities. A law was proposed this month in Germany for social media firms to remove hate speech more quickly, and this sensitive topic has raised some important issues on the collaboration needed between governments and tech companies to avoid such serious circumstances from occurring in the future.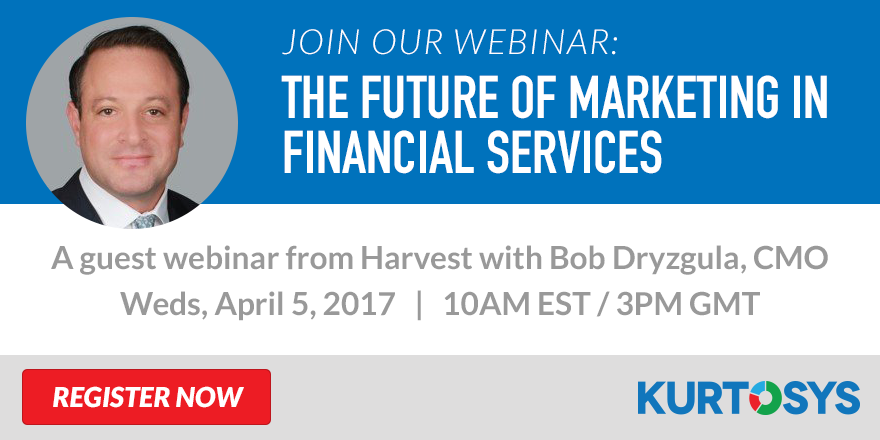 Next Wednesday (10am EST / 3pm GMT) our latest webinar will be hosted by Bob Dryzgula, CMO of Harvest – a financial discovery marketplace enabling financial firms to reach an investment focused audience. Bob will discuss how digital and marketing trends have changed the financial industry and how firms have had to adapt data usage to help their client relationships. Follow the link above for more information and to register today. Places are limited, so make sure you get in quick!
That's all for this week. Catch up with past Fund Marketing Fridays and don't forget to return next Friday for more resources.
You can also tweet us with any resources that you've found helpful this week.