Welcome to our digital marketing round-up
Here at Kurtosys we fall down the digital rabbit hole so you don't have to. We've pulled out some of the best reports, eBooks and articles from the digital sphere, ready for you to use for effective fund marketing.
This week's round up brings you Estonia and Canada's continued tech advancements, "guerrilla marketing" and the investments of Ron Weasley.
Marketing Goes Rogue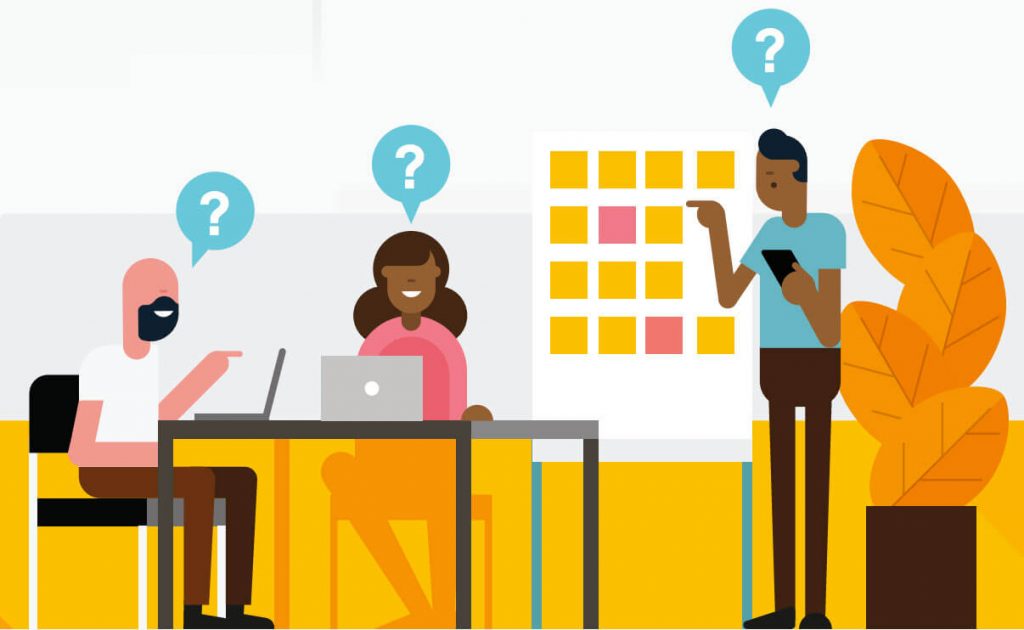 We'll start this week with a visual delight: an infographic created by 'trusted conversion experts' The Good, in conjunction with business illustration heroes XPlane. This collaboration has worked wonders to display exactly how you can take a casual surfer on your website and turn them into a loyal customer, and there's no better way to explain than with this colourful picture. There's an ample amount of informative text, but it's the graphic of little cartoon people travelling to conversion success on a magic arrow that's the main event here. It's essentially an instructional one-frame comic book, and the broken down "CRO Process" included below displays the 7-step guide in a more segmented way too, if that's your preference. You can also download a hi-res version to study the information in all its 'Xplanatory' glory.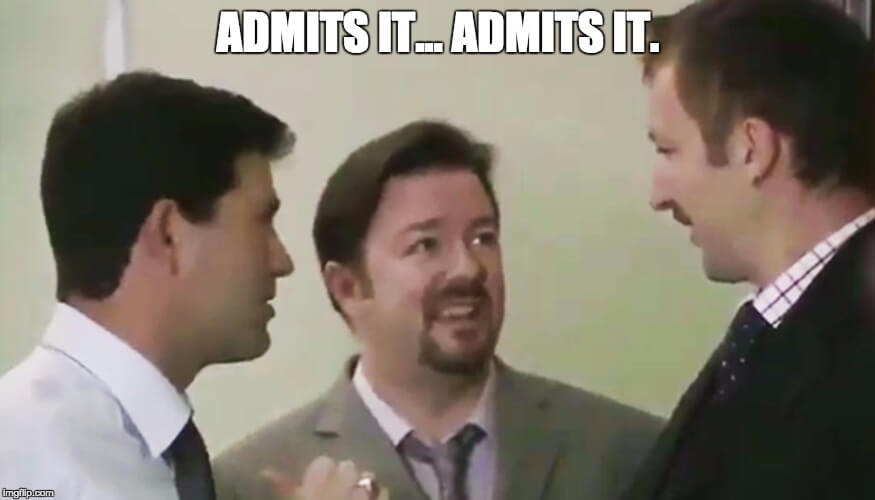 Still on the subject of clawing in future contacts, Sleeknote are back again, this time outlining the biggest gaffaws one can make when compiling an email list. We all make mistakes, especially when trying new things out, even email marketing fanatics Sleeknote. But that way, things get learnt, and here Rikke Thomsen gives us some heart-on-sleeve confessions of Sleeknote's simple mistakes so that you don't do the same – thank goodness for these sorts of heroes! Drawing on some thought leadership from performance improvement writers (including a neat, noteworthy boating analogy) and other business moguls, there's plenty of advice to drive your success in the list-building business, plus there's exemplary usage of gifs and memes which always go down well, especially with cameos from Gollum, Leonidas from 300 and Saturday Night Live alumnus Bill Hader as 'Stefon'. Everyone's a fan. If this was published a week later, I'm sure the recent 'Meryl Streep finishing song lyrics' viral hit would've featured somehow, too.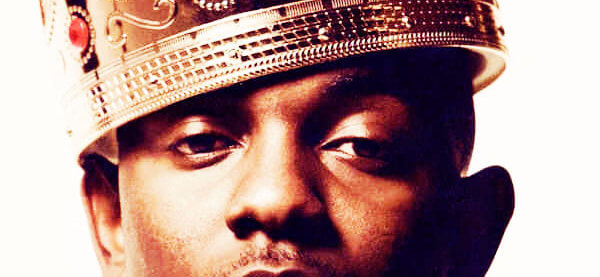 As Amanda Zantal-Weiner notes at the start of this article, the term 'guerrilla' does initially seem a bit much, doesn't it? The thought of stealthy, lo-fi warriors does however go a long way in outlining exactly what this marketing technique entails; a sneaky and unconventional way to infiltrate the minds of potential customers with brand awareness. And whilst no examples from the world of B2B marketing are given here, there are valuable takeaways that can be addressed by marketers in all sectors: the payoffs of taking risks, outside-the-box ideas for memorable campaigns and the need (or lack of) for a large advertising budget. The brands featured in this compilation have certainly subverted preconceptions of great marketing techniques, including the use of melting ice lollies, giant dogs, an animated Kendrick Lamar billboard, that bull statue in tighty-whities and a fly-on-the-wall study of British pub culture. That sounds like an odd list, but when you see here how they're utilised, you'll certainly reconsider the ways that your company can represent itself.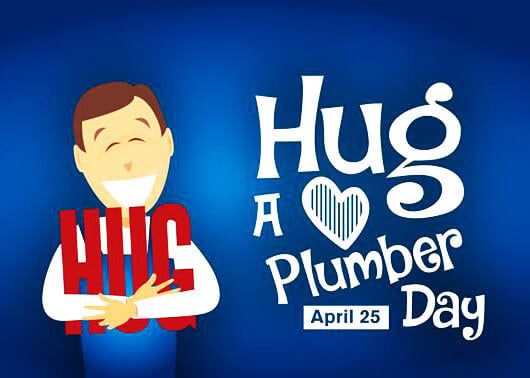 We all love a holiday, and it's that fundamental truth in life that content marketers have pounced on and used to their advantage. Your company should too. Aaron Orendorff runs us through his top three ways to play on holiday madness to boost your social media presence and performance: Celebrate holidays, create events and embrace trends. Holidays allow for particularly inventive campaigns to go viral and get your name out there; videos, competitions for followers and April Fool's jokes are usually good places to start, and such examples from Cheerios, Kit Kat and sock brands (as used by CMI here) will give some hearty inspiration. There's way more holidays out there than you may realise. If you're able to create a successful marketing campaign for an asset management company using National Peanut Butter Cookie Day (it exists: 12 June 2017) as your basis, I'll personally hand-deliver a supply of peanut butter cookies to you for life.
Who Holds the Money?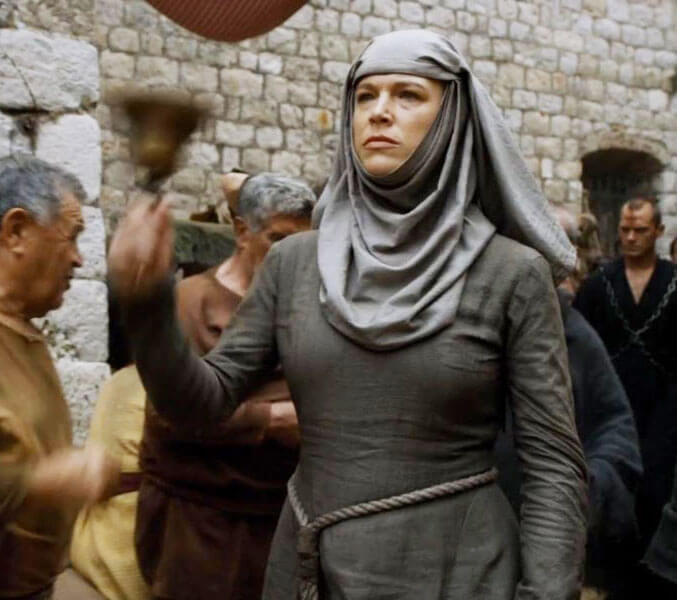 "Fintechs eye banks as fat, financial turkeys, and they are carving off juicy morsels one slice at a time. What's left? The picked-over carcass for anyone who's left to fight over."
A pretty visceral description of fintech disruption from Kevin Tynan there, but its remarkably literary and sadly true. This article is highlighting what we in the world of fintech talk about all the time; traditional banks sliding down the slippery slope whilst crafty technological disruptors continue to ride the lift to the mountain's peak. It's no understatement that Tynan's upfront explanation of exactly what's happening has had an influence on me, too. It's the consumer needs that are being responded too so well by these newcomers, using social media and other digital outlets to full effect, attacking people's niche preferences with advanced specificity, whilst banks continue to spin multiple plates without any clever machines to help them. Banks are clearly still facing an uphill struggle to remain relevant in digital; only 1 in 5 traditional institutions offer online accounts, and 40% of customers abandon those at some point. Some salient points here, and a harsh lesson for traditionalists to dismiss their qualms and join the digital revolution which, at this point, is inevitable.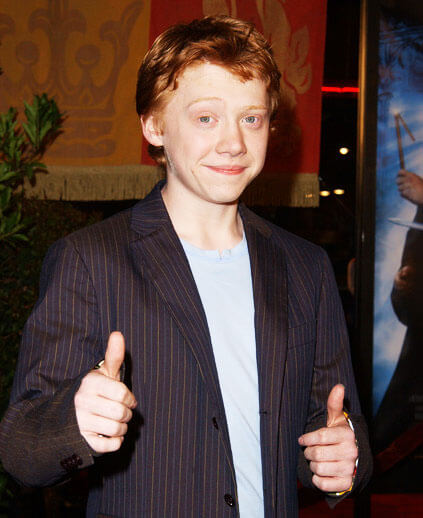 Celebrity investments. We've done Johnny Depp. We've done Jay-Z. And now? Ron Weasley, and that bloke from Skins. Double trouble. I jest, as these two actors were key components in some of the greatest TV and film delights that entertained millennials in the noughties (not myself, I promise). Plus, it turns out that Rupert Grint and Luke Pasqualino, now in their late twenties, do seem to know exactly how to get the most out of their continued acting success, not deciding to blow their lot like reckless teens (here's looking back to you again, Johnny…) This interview gives some evidence that millennials are indeed getting more savvy with cash and taking on financial advice – Grint for instance is investing in property in a sound, low-risk move. I mean, he did buy an ice-cream van once, and Luke splurged paper to book out exclusive tables in clubs to impress girls, but can you blame the young hedonists? Yes, yes you can – it's good to see they're all grown up.
Industry News

Canada: we've turned our eye to the growing tech powerhouse ourselves in our Fintech World Series, and now Bloomberg is reporting on how Trudeau's Liberal government is using its budget to assist the already booming VC investment for startups, especially after backlash from tech CEOs and investors during the election. Having already posed for photoshoots in the offices of Google and Shopify Inc., political pinup Trudeau is already cemented into the tech world, but there's still a concern over Canadian tech genii fleeing their native country to the south where the market is, of course, massive. Here is some insight from a startup CEO, a veteran CEO, a Venture Capitalist and "the Policy Guy" on how Canadian tech can continue to stabilise itself under Trudeau's leadership. There's already a fast-track visa program that is popular, but Canada's potential in the tech sphere could grow exponentially with just a little push.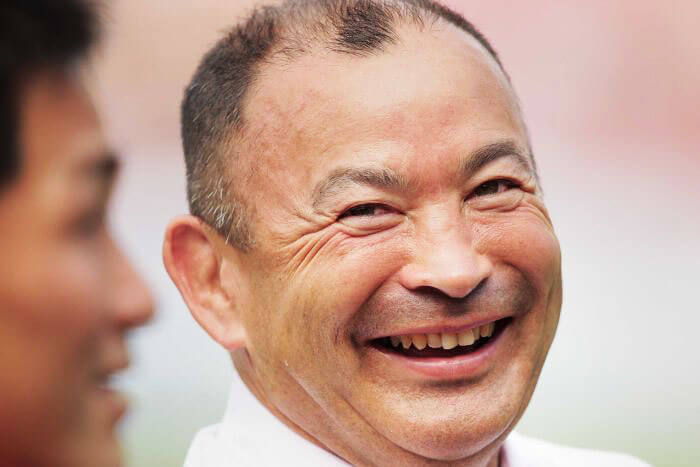 Well, when you've got nothing to do for a few months after a successful sporting tournament, what other way to relax and unwind than start working for an investment bank? English rugby gaffer, the lovably outspoken Eddie Jones, continues to surprise us with his exceptional leadership skills. After England produced an emphatic (albeit not completely perfect) campaign in the Six Nations (sad face) recently, Eddie is now dabbling in financial services, looking to apply business insights from his coaching career to Nomura's clients, representing the Japanese bank to European countries. And not for the first time; he already has an advisory role at Goldman Sachs! A man of many talents. Who'd have thought financial and rugby management merged so well?
Kurtosys: The 50 Best-Designed Asset Management Websites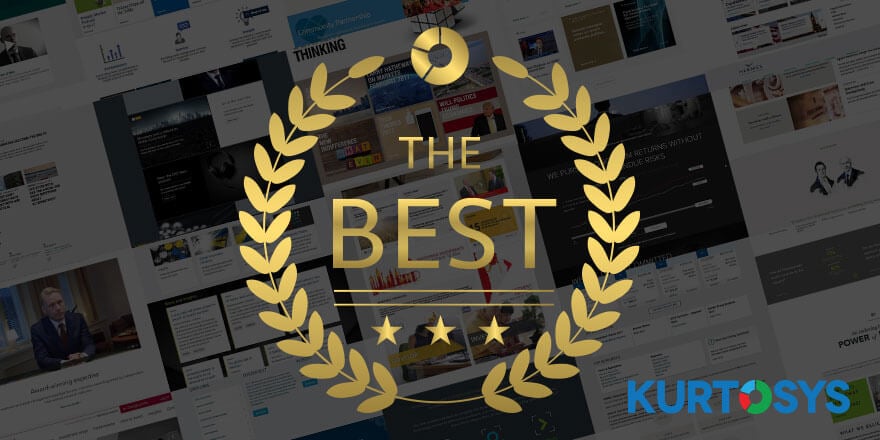 For the best-looking asset management sites on the web, look no further than our newly released round up gallery here. You can see screenshots of our 50 favourites, along with their key features. This gallery is an ongoing effort and will be updated regularly!
That's all for this week. Catch up with past Fund Marketing Fridays and don't forget to return next Friday for more resources.
You can also tweet us with any resources that you've found helpful this week.