Welcome to our digital marketing round-up
Here at Kurtosys we fall down the digital rabbit hole so you don't have to. We've pulled out some of the best reports, eBooks and articles from the digital sphere, ready for you to use for effective fund marketing.
This week's round up brings you marketing's biggest trend, tech potential in Ohio, a return to Swiss fintech and Ghostbusters.
(A Different) Weekly Dose

I assumed that this weekly fintech roundup town ain't big enough for the two of us, but I'll make an exception for this effort from The Financial Revolutionist – a weekly briefing aiming to 'separate the bull from the bullmarket'. It's quite scary reading something that you can relate to so well; similar to this roundup, there's a list of finance and technology related articles with accompanying blurbs outlining what's in them. There's a blog-ception going on here, somewhat. I digress, but what is included is a huge KPMG fintech report for Q4 in 2016, news on Amazon, other companies of note and Chinese fintech, as well as an article about Bill Gates and "bot tax" with a Eugene O'Neill-inspired title. I wish I'd have thought of something like that myself. Good job, guys – make sure to keep checking back with them for (even more) insightful roundups.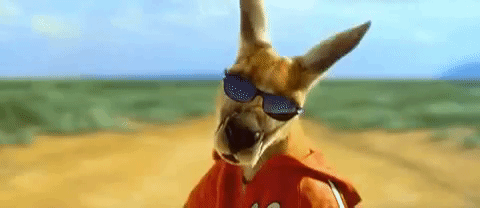 Same subject, different format: the Fintech5 podcast focuses on interviewing notable "dent-makers" within the fintech industry, giving their expertise on exactly what's going down. This week's edition was with Linda Duncombe, the self-dubbed "voice of the customer" for Citi Fintech – a successful sub-group of the humungous global bank focusing on 'disruption'. Apologies to Linda and the host of Fintech 5 there – you'll find out why when you take a listen. They're extremely disparaging of fintech jargon whether you like or not, even going so far as planning to write up a petition to ban it for good. And Starbucks (besides its digital payments app) gets a bit of a kicking too. Controversial. Linda highlights the role of marketing in banking to establish identity, stressing how Citi has made itself globally recognisable despite basing itself in many countries with differing cultures. Linda has a pretty cool Australian accent too, unable to resist using phrases such as "I'm like a kangaroo in my seat". Trademark, but it goes without saying that the technological adoption in Australia is noticeably rapid, a topic we've touched on ourselves here.
A Marketing Masterclass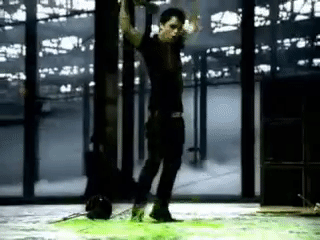 The phrase "960% ROI" is sweet music to any marketers' ears, and this statistic, along with plenty of others, outlines how influencer marketing is working to achieve such success in sectors spanning from the food industry to SaaS companies. Doing video marketing is all very well, but as we know, online personalities and YouTube stars have become the most prominent influencers in the digital age, masters of developing trust and loyalty from a worldwide audience. With their reputation of authenticity, can that be kept after 'selling out' to bigger companies for their own marketing? (Here's looking to you again, Green Day). YouTube vlogger Casey Neistat has recently made the jump to CNN – will marketing companies start paying big bucks for similar personalities? Watch this space. Let's just hope that nobody does a PewDiePie, whose reputation has been questioned in marketing news rather a lot recently…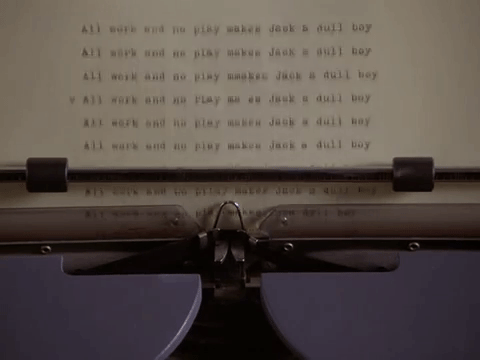 Will Blunt is right; as a blogger, you can craft your magnum opus, but nobody's going to read it if the title sucks. Included within here is a thorough table of vocabulary analysis, courtesy of BuzzSumo, and even a breakdown explaining why every single word in a headline matters. Luckily, the rest of the article makes sure that you don't have to think too much, consisting of a monumental list of over 100 titles that you can steal (completely guilt-free!) and adapt accordingly, separated into relevant categories so that you can afford to be even more lazy. I actually opened this article because of the awesome 'Swipe and Deploy' phrase, not because I'm particularly indolent and keen on stealing, I swear. Although, you know what Pablo Picasso said: "Good artists borrow, great artists steal." A mantra for all marketers, the thieves.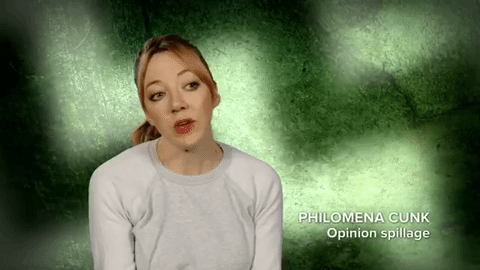 Unsurprisingly, anything Charlie Brooker related is bound to have some clever marketing, and this article from Elaine Chung outlines exactly why the promotion of the latest series of Black Mirror was so on-point. Using advertising as a medium, the various snippets play on the irony of the consumer being completely encompassed by whatever piece of technology they are using to view it. There are clips of people watching Black Mirror in a commercial for Black Mirror, making the actual consumer also part of Black Mirror. It's confusing and it's incredible. There's even the effective use of social media, commenting on real-life events that have been (rather terrifyingly) lampooned over the years by the series. Us in the tech industry need to take a look at ourselves; with such developments as AI and cybersecurity within financial services, who knows what dark worlds technology will take us to. Great series, great article. But for some (slightly) more light-hearted satirical cynicism, watch Screenwipe, especially Philomena and Barry's parts.
Industry News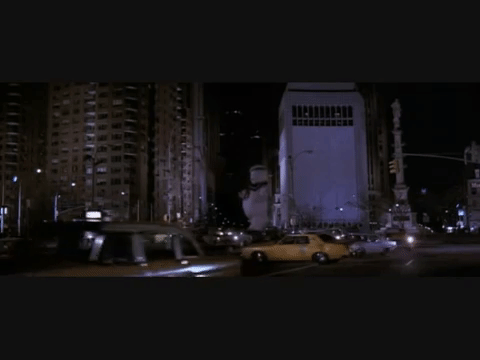 This news item seems like it has come straight out of the movies. It's always New York that faces a crisis of some sort, isn't it? You know what I'm talking about: Cloverfield, I Am Legend, King Kong, Ghostbusters. Like the aforementioned Black Mirror, this is actually reality: New York City being forced to change regulations as financial services firms are hit with the tech world's biggest danger/nuisance: cybersecurity. As Nick Ismail outlines, there is a need for companies to redesign their cybersecurity programs based on individual risk assessments – the regulations are pretty strict, similar to EU standards, just far more localised and became effective as of Wednesday. NYC's FinServ companies now have a countdown of 180 days to meet compliance. This FinServ regulation disaster movie script looks like it's writing itself. I'll get onto it.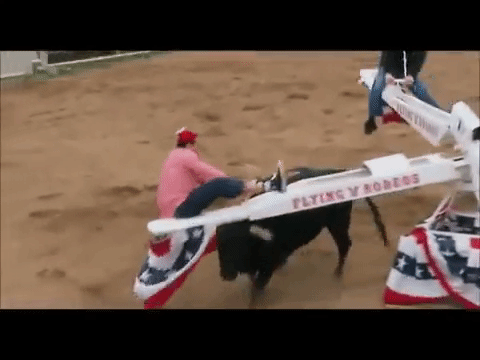 Forbes now presents a case study of NASA-friendly apparel startup Oros to display the effectiveness of Ohio as an investment hotspot. Containing an interview with Oros' CEO – a Cincinnati native – the love for Ohio is in full force; he chose to base his business operations in his homeland rather than Silicon Valley. I learned quite a bit about Ohio right here: it has a hands-on startup culture, with 150 of America's Fortune 500 companies within a day's drive, and Ohio itself is home to 59 Fortune 1000 companies. It is also affordable, with cheap rent and the costs for talent and labour are far less than the Bay Area (which is a clichéd location anyway, I'd say). Plus, it's now making a name for itself with its thriving 'foodie' culture and decent nightlife. Even Bowling For Soup made a song about its quirks. I'll book my flights now.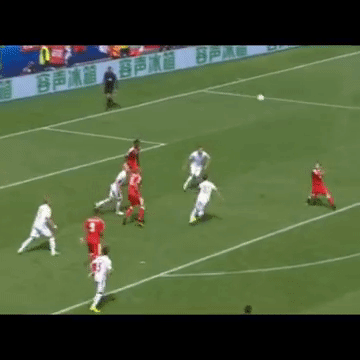 Within the fintech world, you can always ensure another 'valley' is going to crop up. Here's another, and we're heading back to Switzerland (it's been a little while), to check out its Crypto Valley, and more importantly the Crypto Valley Association – a Blockchain-focused nonprofit organisation with backing from many big players in the financial industry. Switzerland was already a hotspot for cryptocurrency, and now it's the global centre for a worldwide blockchain association. You can also find out plenty more Swiss blockchain news in this article, and what with speculation of a possible sandbox regulation in the mixer too, there's always a need to keep an eye on Helvetia.
That's all for this week. Catch up with past Fund Marketing Fridays and don't forget to return next Friday for more resources.
You can also tweet us with any resources that you've found helpful this week.