Welcome to our digital marketing round-up
Here at Kurtosys we fall down the digital rabbit hole so you don't have to. We've pulled out some of the best reports, eBooks and articles from the digital sphere, ready for you to use for effective fund marketing.
This week's round up brings you the hedge fund revolution, social media satire, website improvement tips and the marketing expertise of Gene Simmons, amongst others.
Learn from the Gurus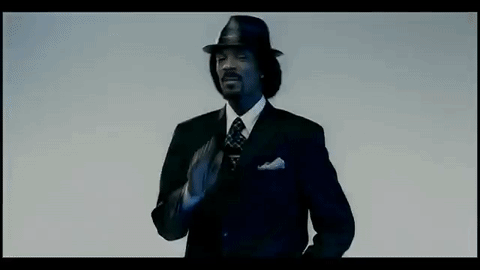 What better way to kick off a section about marketing gurus than an article from world-renowned influencer wise-guy Neil Patel talking us through the marketing marvels of other gurus? Yep, here's even more outside-of-the-box methods to improve your content marketing. Take, for instance, GE's use of comic strips to make science engaging for kids, or Marriott's use of VR to whisk you away to honeymoon locations straight after your marriage. I'm not talking directly to you about getting married right here right now, don't worry – it was just their ad campaign. Additional examples include Red Bull's consistently outlandish high-octane videos (are they even an energy drink company anymore?), or Leafly's solid attempts at being one of the only legally obliging methods to market cannabis. Speaking of weed, you'll also discover here the incredible digital marketing techniques of Snoop Dogg in his GGN Hood News vlogs. Neil points out the D O Double G's impressive product placement alongside his characteristically laid-back, natural on-screen vlogging persona, as smooth as his breakout verses in Dre's Nuthin' But A G Thang. We love you, Snoop.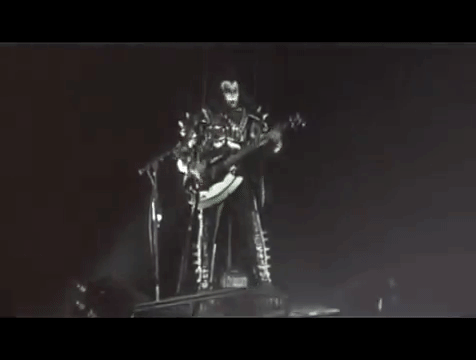 Again, another 'didn't really think of them as a marketing guru, but now it makes sense' moment: Gene Simmons. The success of KISS as the most successfully marketed band of all time can be attributed to him and co-singer Paul Stanley, so his advice on how to maintain the longevity of a brand in this interview with CNBC's Jon Fortt is incredibly sound. Of course, Gene Simmons may be grossly outspoken and the most outrageously (and humorously) egotistical person ever, but you can't fault his early entrepreneurship (during his youth in Israel) and how it led to him creating one of the world's biggest brands whilst still involving himself in various industries such as restaurants and resorts. It's Gene's way or the high way. He can wear shades whenever he wants. It's a memorable, funny, and informative recorded interview for sure, certainly of note for content marketers, and you can find out exactly how the iconic 'tongue thing' came about.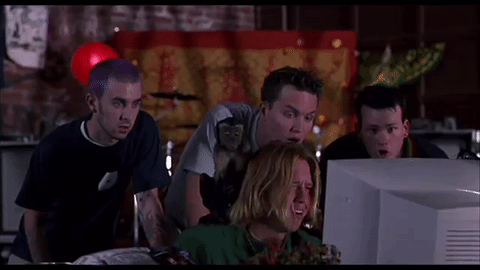 Here's a return from Nurture's web design guru Elly Brookfield, talking us through more tips on how fin-sites can be made even better in 2017 by following the trends of the best looking sites in FinServ. It's good to see the 'fin-site' phrase still going strong. Ultimately, they need to be more focused on content, with relevant SEO, and have more stress on the 'getting to know you' type stuff; company culture is what increases that personal touch. The fin-site (I'm learning) should reflect the personal relationships between the client and the adviser, as well as the more obligatory musts of a marketing automation system and security. There's some statistics chucked in for good measure, so if you – as a fund manager – want your website to stay ahead of the curve, make sure to keep checking back with Nurture.
Tech and Business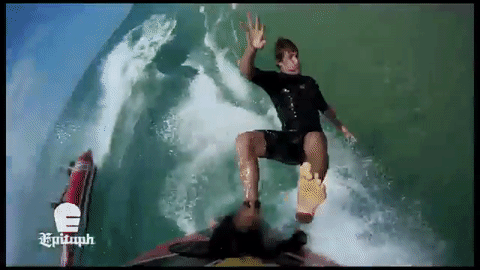 It's storytime once again, this week focusing on the tribulations of 'hedge fund incubator' Jeffrey Tarrant in Cade Metz's excellent speculation on the future of the hedge fund, an aspect we haven't tapped into in FFMR for some time. It turns out that a 'Third Wave' Revolution is no longer attributed to hipsters and pretentious coffee shops – instead it's the hedge fund future, combining techniques such as AI, crowdsourcing and blockchain, putting a new twist on an old-school concept. Following on from the 'rise of discretionary funds' and 'quants' at funds like the aptly named "Renaissance Technologies", there's now a digital-coin-only hedge fund. Mental. Typically, the industry is as cynical as ever towards these developments, claiming the techniques to be 'overhyped' (like AI always has been, sigh…), but it'll be interesting to see a blossoming relationship between Silicon Valley and Wall Street in the years to come.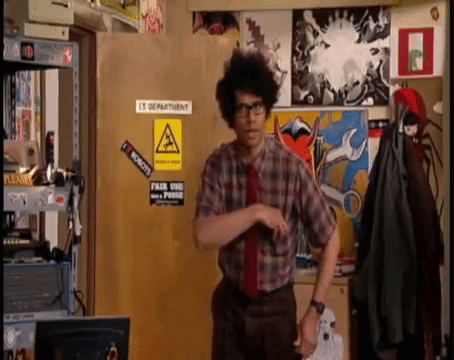 A lot of the content I've included in the roundups recently have been fairly feisty in tone, and this one is no different. A feisty letter from a feisty millennial – is that another way that the generation can be defined? The 'millennial definition' is always pretty vague, but at least here Alex Nye is speaking truths about how these young professionals choose to spend their money. The cultural milestone of the mobile app has meant the lessening of brand loyalty with the rise of comparison sites and the like, so it certainly makes sense that advisers need to tap into different budgeting scenarios, aided here through the use of accompanying "adviser translations" embedded within the article. The mention of Napster caught me off guard, I'd genuinely all but forgotten about it (with the exception of the Metallica lawsuit situation), and even I find the advanced use of technology by kids nowadays pretty astonishing. The last article in this week's roundup especially. My tech as a child consisted of a Tamagotchi and 'Snake 2' on a Nokia brick phone. Those were the days.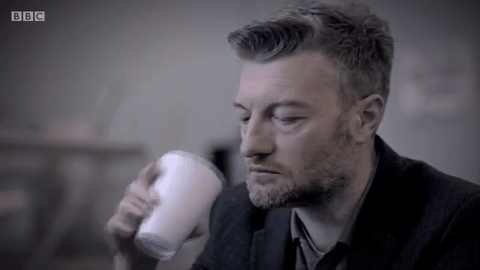 Rather than including just one of the articles from this series, I deemed it worthwhile to just share the whole thing. It's been a while since we've talked about gamification in the industry (revisiting old turf this week, it seems), so here's a whole heap of gamification goodness to fill the void. This Our Gamified World series started last year but only concluded recently, hosted wonderfully by contributors Danielle Teychenne, Adam Brown and Dylan Hornsby, and covers a range of gamification uses in health-tech, the workplace, regulation and insights into tech dystopias (with one post naturally focusing on Charlie Brooker's excellent Black Mirror series). There's plenty to get through, but they use a mixture of platforms to present the information and to keep it fresh: video blogs, live video, YouTube and written blog posts. There's also an instance whereby Adam tests out fitness equipment with a dog on his lap.
On-Screen Success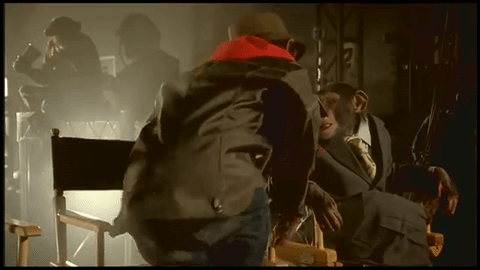 I appreciate the bluntness of answering the title's question with a simple 'yes' in the very first sentence, but why dilly-dally when it's for real? Video trumps all content marketing. Big claim. I know, I know, people don't read much anymore, and as an advocate of paper books this is a sad truth, but now the world of viral videos is ultimately what will get your business/brand/product noticed. You can't ignore them. It's unbelievable to think that YouTube celebrity vloggers are now considered the world's 'most influential people' to so many young people. Wow. But if you think about it, mostly everyone is doing video to some degree. You don't have to be a tech whizz or the Coen Brothers to grab a camera and create something original, personal, musical, humorous and being "all about heart". Making memorable content is the key. You may have noticed the sustained focus on video in this week's FFMR; evidence of us at Kurtosys dipping our eager toes in the pool of video blogging may be revealed in due course.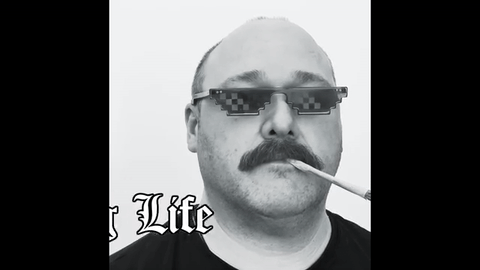 As a big fan of satire and self-deprecation, this recent comedy short from Convoy Entertainment just couldn't be more up my street, and hopefully yours too. This mockumentary about the hype of social media fame and/or marketing stars MadTV stalwart Will Sasso as a middle-aged dad obsessed with the idea of himself as a web phenomenon on social media channels, to the point where he rejects his family as he constantly searches for his next viral hit. Sasso's delivery has a pin-point deftness, taking stabs at YouTube and Vine (RIP) personalities and "content creators". Indeed, it made me take a long hard look at myself. It really does outline the absurdity of social media despite its huge significance to the modern world – the "sliding in your DMs like" meme, and the Snapchat filter sketch where Will states "Hey look, I'm this" couldn't more accurately describe something so inexplicable. We can only hope for a series, and I'm sure the "worthless currency like Bitcoin or the Canadian dollar" line will tickle your fintech funny bone.
Industry News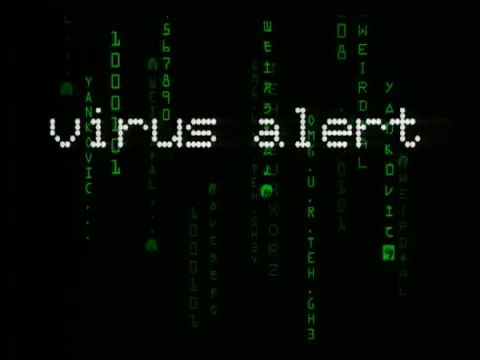 More security news, and more scary stuff about unknown malware infecting technology all over the world. This new virus, first detected in a Polish bank, has allowed hackers to prey on innocent, infected websites and redirect the victims to a whole new network of exploitation, mainly attacking financial institutions. There is much speculation of it being used by the attack group Lazarus, believed to be working out of North Korea, and if it is who it is suspected to be, it is clear that there is a shift of focus from the US, South Korea and Bangladesh to the rest of the world. Troubling times. Greg Masters' news is not exactly what we want to hear, but necessary all the same.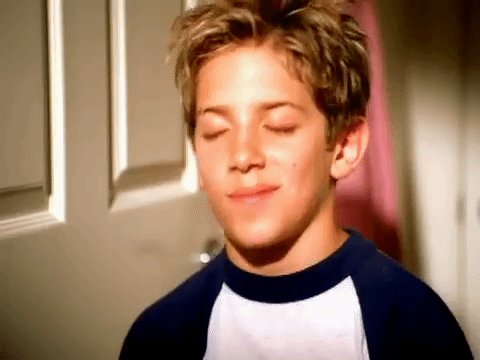 Some more news to surprise you: 10 year old Henry Branham has learned iOS programming, multiple coding languages and built his own gaming device, with an accompanying case which the lad also made himself using a 3D printer. An unbelievable genius with a passion for tech, the future looks bright for this young protégé. This article from Atlanta-based startup magazine Hypepotamus (what a name) features an interview with Henry's father, who supports his son's interests by taking him to business and tech meetups, and it's refreshing to see the next generation of young minds who will surely go on to achieve incredible things. Henry has even found a way to email Elon Musk, asking to tour his car factory. Still no reply. Send him a message Elon, come on now.
That's all for this week. Catch up with past Fund Marketing Fridays and don't forget to return next Friday for more resources.
You can also tweet us with any resources that you've found helpful this week.