Welcome to our digital marketing round-up
Here at Kurtosys we fall down the digital rabbit hole so you don't have to. We've pulled out some of the best reports, eBooks and articles from the digital sphere, ready for you to use for effective fund marketing.
This week's round up brings you the musical benefits of blockchain, romance, marketing psychology and how not to be a CEO of a startup company.
BIG STATEMENTS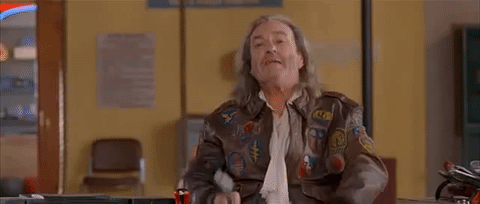 To start us off this time 'round are some bold opinions. You don't have to go too far to find some from the self-proclaimed "uncomfortably opinionated" Duena Blomstrom, who's clearly never afraid to throw a spanner in the fintech works. Her most recent blog post came with a disclaimer about being obnoxious! That's not to say that it isn't effective, though. Duena's opinion that "brands will become banks" if the banks won't make an effort with their own brand awareness is an interesting one, and a case backed up with some useful evidence. Facebook is way more than simply being a brand; it's as if us humans can't even live without it. We rely on it, just like we relied on banks for our money troubles way back in the day until those pesky fintech disrupters came out of the woodwork. Can we trust Facebook with personal finances alongside the rest of our personal info? The future awaits, and the next generation may 'poke' someone to make a transaction. What a strange thought.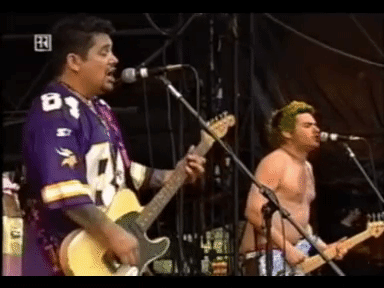 Ah, the ever-reliable blockchain and its constant news. But this week, we're delving into the creative media industries of TV, Music and Film to see just how flexible digital payments are and how they may affect everything. There's been a recent trend for musical artists to offer 'direct to consumer' content through the use of crowdfunding, to stop the 'fat cats' of the business taking all of the moolah away from the creative minds that deserve it. Through blockchain, this could work, as Nick Ayton illustrates – consumers will become investors using cryptocurrencies to directly pay the artists. Neat, right? There's some thought-provoking statistics about how these industries get run, and who knew that Mel B was such a fan of Bitcoin? As a strict advocate of DIY music, it's a pleasure to see fintech and artists going hand in hand. The music is always better that way. Go and check out NOFX as a prime example if you haven't already, and hopefully relationships between musicians and fans will become even more direct through the use of blockchain.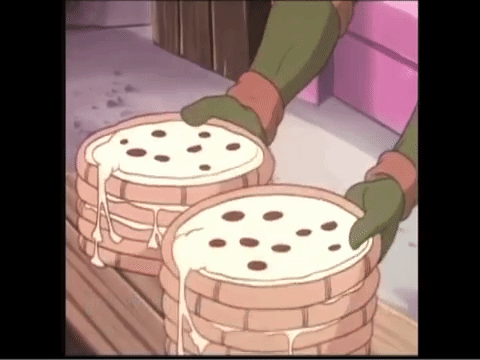 Time for a funny one now, and it's an oldie-but-goldie. I mean, funny to those of us in the fintech world anyway. We're such a hilarious bunch, aren't we? So self-deprecating too, and Pascal Bouvier doesn't hold back on the SaaSiness in this article (told you). All of the jargon is torn to shreds with some Bouvieran banter, most notably his sardonic takes on Augmented Reality and Customers, just to name a couple. The Platform definition has some particularly notable wordplay too and the view of incubators and accelerators is rather scathing, if not quite accurate. The same can be said for Millenials. Noone can really define that term with complete accuracy or seriousness, can they? And whilst the constant references to Greek theatre are a bit weird, this article is about as rollicking a read as attending a hackathon which is, indeed, a glorified pizza party. Spot on, Pascal. Spot on.
We <3 Marketing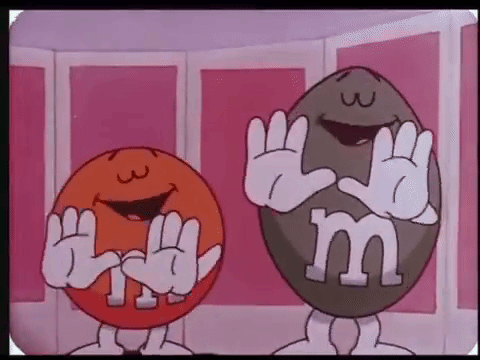 GET INTO YOUR CONSUMERS' HEADS. I hope that didn't scare you there, but it's true. It's the marketing way. This article has some serious psychological buzzwords flying around, like 'priming', or 'mere exposure theory' (sounds legit). FOMO? Not sure about that one, but then again a psychologist has written about our innate FOMO dating back to cavemen times so…
There's also stuff about retweeting your fellow marketers – we are all one big happy family after all. And a WebpageFX infographic shows how colour affects our brains in serious ways. Some of the information does seem a little tenuous, like the colour yellow "makes babies cry" or "Green M&M's are said to send a sexual message." It might just be me not being 'zen' enough or into my Chakra. What was evident though was that colour in marketing works. After reading I craved a Taco Bell and instinctively purchased an Ikea mattress.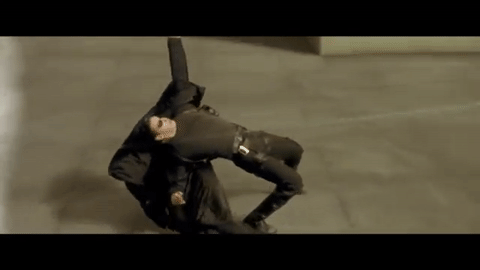 From infographic to gifographic – Marketo is really starting to speak my language. It's safe to say that we're all still pretty bemused by the prospect of Virtual Reality, but at this stage, we shouldn't be too scared. It's starting to span many industries, as outlined in Elaine Ip's article; the story about Golden State Warriors using VR to recruit Kevin Durant is pretty unique. We're not just talking about toying around with VR anymore, it's a serious marketing technique that will soon become compulsory. There's no messing around here with neurological terms like 'limbic system' and 'reptilian brain' being thrown into the mix, and the moving data-driven infographic is excellent, showing particular brands' successes with VR. The VR potential for B2C and B2B companies is getting even stronger.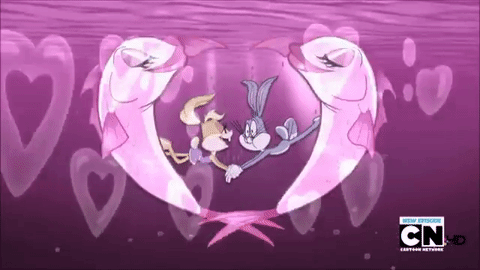 Before reading this blurb and the article, put this on as a bit of background music.
Next week is the big day. The day we've all been dreadi-… waiting for: Valentine's Day! As Michael Jones says, it is a weird holiday, with its origins dating back to Roman children running around covered in blood and wolfskins, or celebrating martyrdom, until Chaucer brought it into the medieval zeitgeist. Still, it's a great opportunity for marketers in all industries to spread the love, as well as social media content and emails, or run contests, show customers appreciation, or produce gift guides using Snapchat, videos, PDFs or GIFs. There's plenty of inspiration offered here, or you could be a curmudgeon and insist on hating the whole thing. The possibilities are endless.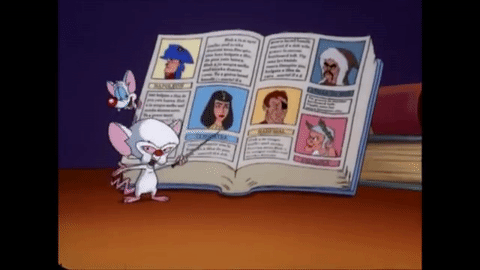 On the relevant subject of love, Moz's love affair with SEO is one of the most documented romances in the digital marketing world. But that's why their content is so darn good, with their regular Whiteboard Friday tutorials being a great example. Instead of SEO Wizard Rand Fishkin at the helm, this week we saw the sprightly Britney Muller giving us some top tips on how to rejuvenate our most beloved content, and it serves as a reminder to keep an eye on analytics and pages with the most traffic. Whether it be changing a post into a video, an infographic, a white paper, a podcast – why struggle to churn out half-hearted content when you can wine and dine your pre-existing showstoppers? Nothing is more romantic than content marketing. That sentence before was of course a Valentine's Day/relationship reference that wasn't very good. Pity me, I'm lonely.
Industry News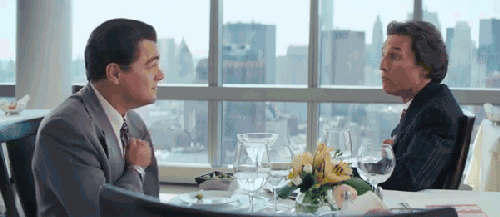 Here is how exactly NOT to run a company. This lengthy, yet utterly compelling, article by Sam Shead tracks the whole history of social app Fling and its CEO Marco Nardone, from heavily-funded start to dismal, hostile end. It's been a while in FFMR since we've focused on good storytelling in articles, but this serves as a fantastic reminder. What started as a promising messaging service was scuppered by trolls and (essentially) pornography, leading to recurring office-based brawls and thrown Pret A Manger goods. It's fair to say Marco lost his nerve a bit once the business struggled, spending extensive amounts on extravagant parties, posh meals and a "full-on f****** bus" (not my words – those of an employee). The further comments on mysterious girls visiting the office and Marco sacking it all off to 'wind down' on the party island of Ibiza exposes some sort of Wolf of Wall Street deal. We talk about startups a lot here, but it's interesting to see the history of one in a lot more detail, even if it's a lot more detail than we'd like.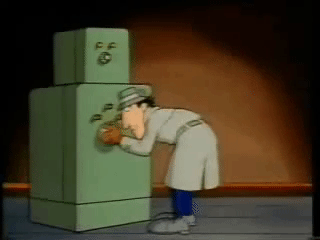 Scandal! Not fully, but it appears from this article that there's a bit of a tussle between two of the world's biggest tech companies. There are of course similarities between Facebook Inc.'s Instagram and Snapchat's features, which is why Snap Inc. have brought in the 'copycat defender'. Laurent Balmelli, a Swiss engineer, has been hired to deal with the threat of other engineers 'reverse engineering' a product to mimic certain features. It's all been kept under wraps as to whether Snap acquired Balmelli's business or not, too. Mystery and intrigue: we love it. Isn't the world of technology fun?
That's all for this week. Catch up with past Fund Marketing Fridays and don't forget to return next Friday for more resources.
You can also tweet us with any resources that you've found helpful this week.