Welcome to our digital marketing round-up
Here at Kurtosys we fall down the digital rabbit hole so you don't have to. We've pulled out some of the best reports, eBooks and articles from the digital sphere, ready for you to use for effective fund marketing.
This week's round up brings you the positives of financial jargon, the world's biggest internet troll, the world's worst spender and the world's best sport of darts.
The GIFs were fun last time, so let's do them again.
Marketing Shortcuts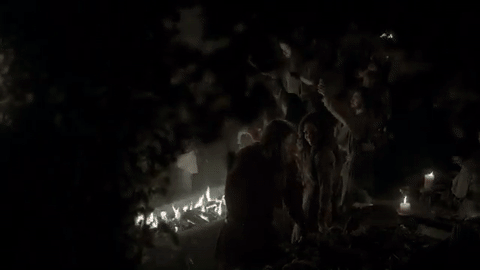 Email marketing. So old school, but here it is with a twist. Focusing on some modern methods and the extensive scope of social media, Rikke Thomsen of Danish marketeers Sleeknote has somehow managed to craft a list of 101 ways to draw more clients into your contact list. One hundred and one – crazy. I'll need more than just that one coffee Rikke, but this is an excellent comprehensive overview of every single lead generation technique you'll have ever come across, every pop-up you've gotten angry with whilst surfing the web, every social media hack, smartphone app, website design, webinar – you name it and it's here. Plus, it's easily broken down into relevant subsections accompanied with a screenshot, picture, GIF or meme. It's marketing blogging paradise; the hard work that went into this has paid off. Godt Klaret! I've probably got that wrong, in which case, apologies. My Danish is limited to "skål". Useful.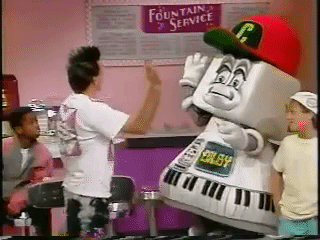 If you think that social media is big, messaging apps are absolutely humungous. Whilst my opinion of Facebook is fairly ambivalent, its Messaging platform is actually brilliant, a useful companion to the "what questionable video can I tag my mate in to induce a 2-second snicker?" phenomenon which seems to define the actual network nowadays. To prove the power of messaging apps, Christina Newberry has included some helpful stats and graphs; businesses, it seems, would be left seriously isolated and behind the curve by missing out on the opportunities such platforms offer. Chatbots for one-to-one messaging, automated marketing, private messaging rather than responses on company pages – all of these can be achieved, and this article will show you the path to messaging glory in a clear how-to guide. I didn't even know what so-called 'Messenger Codes' were until now, but you can go right ahead and get one for yourself. Thank me later.
Darts, Football, Blogs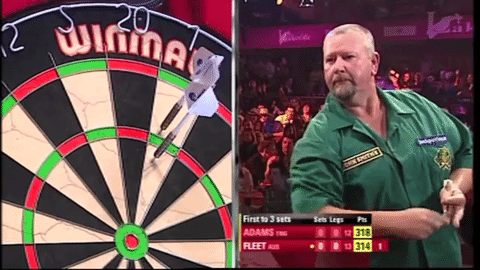 Just when I'd experienced my own case of writer's block, this article brought up the glorious subject of darts. I could talk about the beautiful game all day. When the author says "here ends your lesson", unfortunately he's deprived those that wish to know the true way of the spears, what constitutes a "breakfast", a "straw", or why on earth one checkout requires the removal of one's shoes. I digress, but this article is helpful for bloggers by outlining that they should really change up their style to keep things fresh. Most people are probably sick of my own tongue-in-cheek, personal interest-heavy go-to shtick but, hey, to quote one of 2017's most successful internet memes thus far: "cash me outside, howbow dah?" I'm kidding, I clearly should follow these tips, read more and stop talking about darts in fintech articles. Then again though, this darts video is the best example of schadenfreude ever, and if you were curious about what my actual 'walkout theme' is, it's this classic. I'm glad Andrew Boulton has one too, and it's a good one. I can't help myself…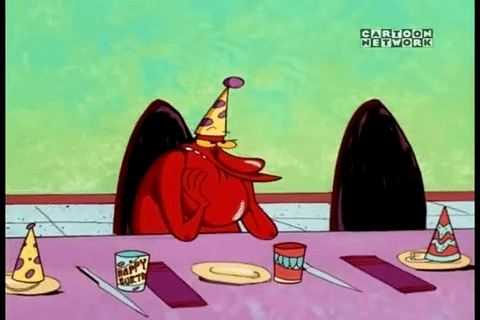 Jargon is back! Yes indeed. Having covered the 'evil' side of businessy money-talk jargon with Chris Skinner last week, however, not one to take sides, we hereby present the positives of specialised language. Considering we're in the financial industry, there's plenty of buzzwords we need to use to communicate. I guess it's refreshing to see someone embrace such idiosyncrasies. It's like trying to teach your colleague some particularly niche London slang terms and therefore the whole appeal of grime music. If you're wondering if this is from a recent past experience, you'd be correct in thinking so. The same applies here; we love a financial term as much as Derek Slater loves his knowledge of chess utterances, a sport involving many bizarre references for the in-crowd, like darts. I'm so sorry.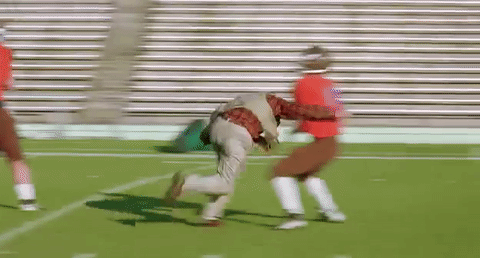 Wow, it's only two days to go until the Super Bowl! Silly me for clicking on the link expecting it to be about 'proper' football, but I'll have to settle for the other one. Don't get too caught up on that disparaging remark, I'm actually quite a fan of the NFL and it's just an easy joke. As it goes, American Football is a game highly built around strategy, meaning Randy Frisch's football-based analogies to align its tactics with that of a marketing team work surprisingly well. Both have to constantly change tact, test something to see if it works, some things do, some things don't. Marketing and football, a match made in heaven – who knew? And to answer Randy's question of "has a bad football movie ever been made?" the answer is a resolute yes. Yes there has. Some make Adam Sandler's goofy-but-harmless The Waterboy look like The Shawshank Redemption.
The Internet is Scary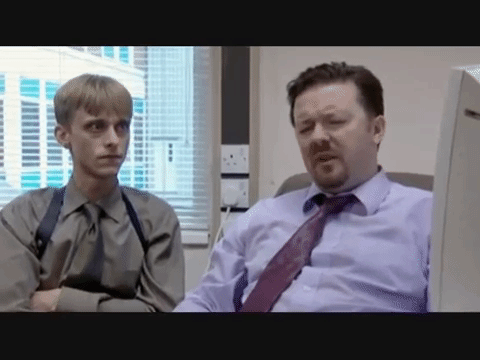 This is genuinely the blog post that I wish I'd have written. Stock photos seem to be the bane of all financial blogs and websites; no matter how professional they try to be, you can't help but laugh at the ridiculously glossy staged fiction that you're having the misfortune of looking that. This post has a great sarcastic tone which is as hilarious as the examples that have been used: the preened smiling businesswoman who enjoys working out in the gym in her lunch hour or "the handshake", for example. Terrible. If you type "money business" into an image search, the ridiculousness of the the pictures is astounding. I didn't bat an eyelid at first when viewing a small plant growing from coins, but on second glance, why does that exist? This doesn't even mention the ubiquity of mountains in FinServ, or photos of androids/robots ripped straight from the Asimov imagination. If these sorts of images couldn't be lampooned enough, Vince Vaughn did a hilarious stock photo set to promote a film, too.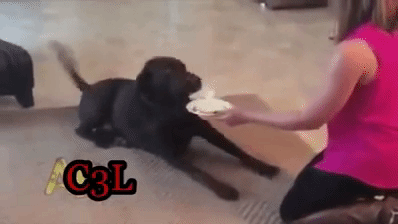 If Donald Trump has proven to be anything in both his campaign and short reign in charge so far, it's that he's essentially a 'super troll'. The President's preferred medium of Twitter shows his love for social media as a platform, and Silicon Valley has genuinely been completely shaken up both before and after his inauguration. Has the whole Internet gone into a complete collapse? Facebook is finally getting around to investigating its fake news conundrum, and Reddit has had to clamp down on explicitly racist subreddits. Clearly, the tech world, whilst being innovative, is also pretty dangerous. The world's biggest companies are all tech giants that are facing crises left, right and centre. Not only is this article a great read, focusing on the different attitudes taken by investors and big players in the tech scene, it really highlights the tumultuous rollercoasters that are the political and technological spheres. We live in strange times.
Industry News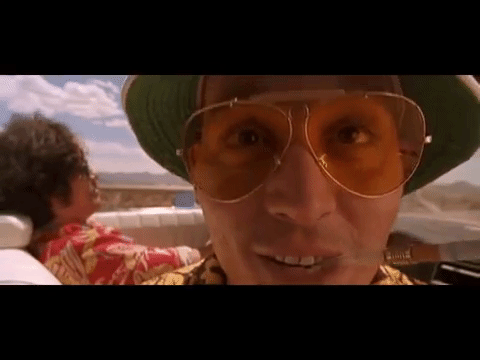 A story about shoddy personal financing vs financial advisors? Brilliant. A real-life one too? Better. Involving Johnny Depp? Woah. In Charles Duhigg's excellent article, it becomes evident that Johnny really is pretty bad with his money, having no knowledge of what is actually happening in his own accounts, who was responsible for what – himself or the firm he hired to look after them – even resulting in a lawsuit between the two sides. It's fair to say his public exposure has been a bit shaky in the past few years, and I can't really remember a single great film he's been in recently which is a shame. There's also some good insights into the world of investment firms and financial regulation which coincides with Depp's complicated situation. A brilliant bumper article, and it mentions some of Johnny's most extravagant spending which is a bit of a laugh. $2 million a month is just insane, and his $3 million investment to scatter Hunter S Thompson's ashes via a cannon is the best story I've ever heard.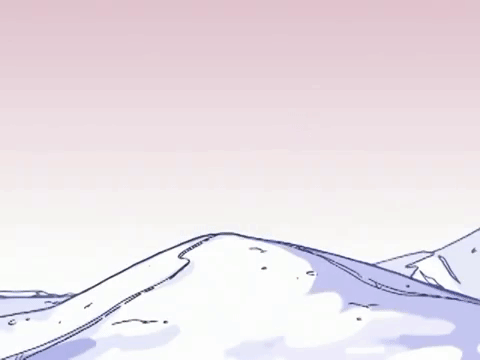 Uh oh, the B word. In Britain, there really is no avoiding it at all. But, as we've stated before, the fintech climate has been under constant change due to Brexit's implications, and so the UK's move to try and retain its grand status on the fintech scene is fair enough really. Recently, Paris hosted a similar event to try and lure UK startups away from the London bubble – don't do it! Don't leave! Of course, my words probably won't make much difference here, but this event in April could boost the capital investment that has since dropped since the referendum. We'll have to wait and see. Other countries are certainly catching up with London in terms of its fintech innovation. If you were interested in finding out more about what's going on globally, you can check out our Fintech World Series here. Whilst only 3 episodes in so far, be sure that there's plenty more to come!
That's all for this week. Catch up with past Fund Marketing Fridays and don't forget to return next Friday for more resources.
You can also tweet us with any resources that you've found helpful this week.