Welcome to our digital marketing round-up
Here at Kurtosys we fall down the digital rabbit hole so you don't have to. We've pulled out some of the best reports, eBooks and articles from the digital sphere, ready for you to use for effective fund marketing.
This week's round up brings you a dinosaur guest blogger, FinServ VR, a new fintech centre (?), and some hotly-anticipated Superbowl Ads.
Wow, we've reached number 30 of these! So, this anniversary FFMR will feature GIFs instead of pictures, as a little experiment. Only 1MB maximum size allowed? Challenge accepted.
Favouritism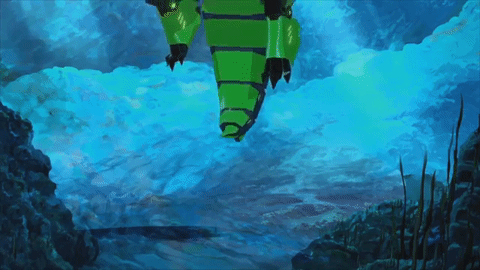 It's weird to think how often I look at other bloggers to see how good they can be. Maybe I sadistically want myself to suffer from an inferiority complex or something. Just me? Anyway, Jason Miller tells us here about his all-time favourite marketing blog post, and I have to agree that it's pretty special, and a good one to kick off this week's articles. It's a "guest post" written by a fake Grimlock, from the Transformers animated series, giving surprisingly succinct and accurate marketing advice in pidgin English. Bizarre, but it works. READ WORDS. DO MARKETING. WHEN CAN'T DO, DON'T CONTINUE. I'll stop that now. I didn't do 'The Grimster' justice there, so check out the full article for yourself. You'll find the link in the article above.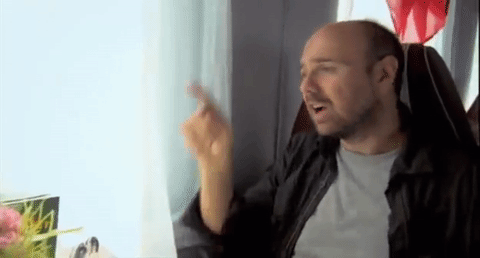 Talking of favourites, here's one of my top bloggers: Chris Skinner. As disparaging as ever, Chris gives us his insight into the state of fintech. According to him, it really should be advancing much quicker; where are those unicorns? What starts off as a fairly steadied argument then turns into a slight outburst, as is Chris' tempestuous way. A barrage of abuse at meaningless jargon, the dreaded 'business talk'. I certainly agree, there isn't really much need for it, and Chris includes a link to an external fintech buzzword generator, which is accurate and, well, brilliant. Here's an example:
"Prohibitive cost of frictionless user testing underpants in real time delivers inflexible legacy audit rollback instance. Batching complexity of ovine deregulation creates speed vortex in cloud transformational susceptibility of online ledger."
Ew. Sentences only a mother could love.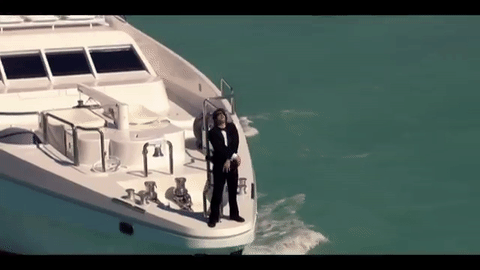 The first office "mishap" outlined in here gives me fond memories of a colleague accidentally playing a fruity part of The Lonely Island's "I'm On A Boat" out loud in front of some professionals which, much to my amusement, was not the greatest moment for the poor bloke involved. So here's why 'soundless videos' are the way forward, and also a useful tool for your marketing strategy. This article, due to its content, could easily have been a dreaded "YOU WON'T BELIEVE THESE 11 SOUNDLESS VIDEO LIFE HACKS!" type of deal, but luckily Sophia Bernazzani avoids this terrible click-bait style to instead give validated examples and strong statistics to explain the successes of soundless clips. You can't go anywhere without seeing Buzzfeed's 'Tasty' recipes; short, snappy lifestyle videos are perfect for the 'fast-paced millenial'; and the Business Insider's 'hidden messages in logos' video is just really cool from a content marketing point-of-view. Also, if you didn't repeat that cute pig video…
"Be Prepared"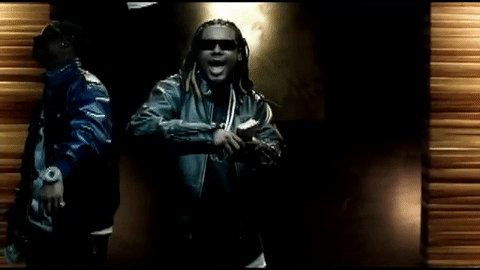 Oooh, a bit of psychology here, so brace yourselves. Don't worry, it's not that difficult, we're basically just all bad at saving, aren't we? Aren't we guys? There's actually another technique we can use to save money outlined later in this article, but here's one (far more creepy) way of doing so. I didn't think the phrase "live in the now" could ever be inappropriate, but now I've been proven wrong. In a study, VR was used by participants to see themselves as an elderly person. What kind of sorcery is that? But in actuality, the study worked, as more people decided to save money for retirement by 'living' as their future selves. Jessica Ellerm's financially helpful article is interesting for sure, and she compares money saving to Tamagotchis. Now there's a far less strange use of gamification that I'm far more comfortable with. Take me back to '99.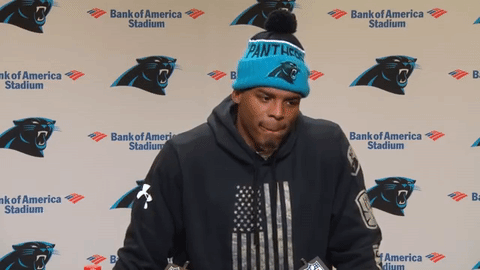 It wouldn't be the Kurtosys Friday Fund Marketing Roundup without talk of the single biggest night of the year in marketing and advertising: the Super Bowl. I, for one, am very excited for the spectacle (with less Cam Newton-style 'loss-of-bottle' this time please), and the highly-expensive advertising spaces are as hotly-anticipated as the match itself. Here is the current hype, and you can check back with Marketing Land for more deets. You can already see Jon Lovitz in a role weirder than his one in The Benchwarmers, GoDaddy playing around with some funny viral sensations, and one with Tom Brady looking disgraceful yet also so cool that he's ice-cold in real life. There's loads of car adverts, too. The Mercedes teasers are particularly good.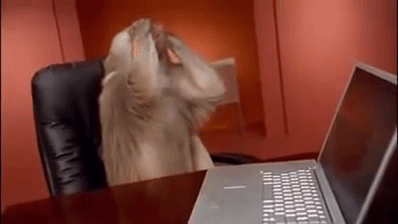 2016: we still haven't gotten over it. But, as the year of a social media/fake news boom, it was actually a bit of a cultural milestone of significance to the marketing world, what with Brexit, Trump's election and all of that stuff. Nicola Kemp has done some thorough research here, with evidence ranging from Pew Research Centre to some academic books to look at the impact that social media has on the news for different age groups. It's an interesting take to see the positive impact of internet trolls, who of course used to only do it "just for 'lolz'" (a phrase which is completely unacceptable outside of the context of this article). Indeed, it seems that being hated is "no longer something to be afraid of" – trolls can be the fuel for successful marketing campaigns. It's never a bad thing to ruffle a few feathers. Just keep it to a few, though. Maybe.
Industry News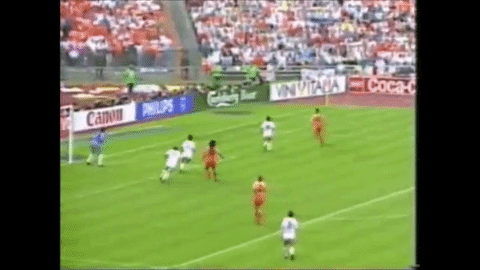 Oscar Williams-Grut states here that "Amsterdam is not the land of milk and honey", and he's right. It's the land of bikes and coffee shops, right? I jest; in fact, it seems from this news that the Netherlands is looking to become the new fintech centre in Europe. I mean, if fintech could be carried on boats, Amsterdam and Rotterdam would already be laughing all the way to the bank, but now the post-Brexit (is that happening? We'll save that for other news channels) exodus to Holland actually gives these cities more potential to establish themselves as fintech powerhouses. That's good news really, I for one can vouch that Amsterdam is absolutely lovely. Go cycling in Vondelpark, as clichéd as that sounds. It's a Dutch stereotype for a reason: it's fun. Also, besides Brexit and Trump-related news, the Dutch election of 2017 is sure to cause waves, so stay tuned. There's quite a few maritime/financial metaphors in there, strangely. It's been a long week.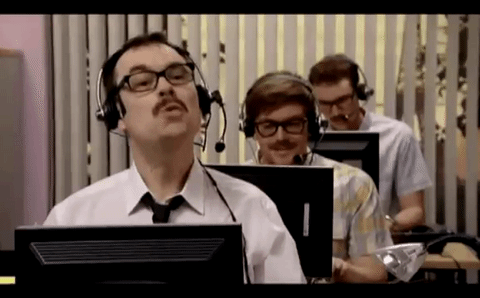 London's still doing alright, though. We bring London news to you quite a lot here, but that's mainly because there's an awful lot of it. This is a big deal, too; London-based startup Cleo has managed to clock up a serious list of angel investors, including personal funding from Skype co-founder Zennström rather than via his own company Atomico. Wow. It's a financial assistant chat bot that helps to manage your outgoings – pretty smart! Although the messages do go along the lines of:
"Hey mate, you've spent roughly £30 on alcohol this week."
"Thanks Cleo, make sure I avoid that birthday party tomorrow night!"
"No worries dude, noted"
"Thanks!"
"xoxo"
Don't take that too literally, I'm just playin'. It is a bit like that, though. Regardless, the app sounds like a decent way to budget, so I'm interested. And it doesn't involve VR-ing myself into an old person which is always a plus.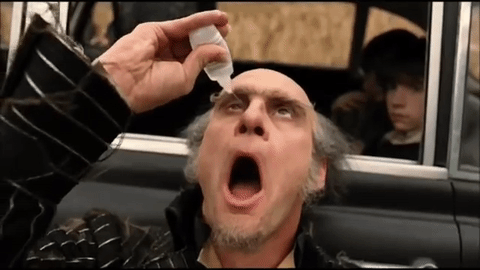 Bitcoin news once again, this time with some political intrigue added to the mix. In Russia, political candidate Alexei Navalny has been blocked from using a mobile payment service. Having been a big hit with the cryptocurrency community, and also popular through his use of social media channels, it just goes to show that the Bitcoin world is never black-and-white is it? I love a bit of scandal. It's like the real-life A Series of Unfortunate Events with the bitcoin fortune being thwarted by Court Olaf who in this case is actually a whole country. Tenuous? I just wanted to fit another bit of relevant pop culture which I happen to enjoy into FFMR this week. I'll try harder from now on, I promise.
That's all for this week. Catch up with past Fund Marketing Fridays and don't forget to return next Friday for more resources.
You can also tweet us with any resources that you've found helpful this week.