Welcome to our digital marketing round-up
Here at Kurtosys we fall down the digital rabbit hole so you don't have to. We've pulled out some of the best reports, eBooks and articles from the digital sphere, ready for you to use for effective fund marketing.
This week's round-up brings you more marketing pointers, information on imminent webinars and dragons.
Reports


I'm feeling merciless this week: time to throw you straight into the deep end with the Bank of Japan's "remarks" on 'Fintech and the Future of Money' from a recent conference at the University of Tokyo. It's more an academic essay than a few notes so it's suitably dense, but don't get too scared! It's been translated into English for non-Japanese speakers, and is quaintly separated into neat sub-categories. Addressing bankers and academics all in one place, it summarises the background of the financial industry, developments in fintech and the necessity of modernisation (particularly mobile banking) so this worthwhile lecture also converts to a useful read. In hindsight, this is quite a literary blog post. You'll soon see…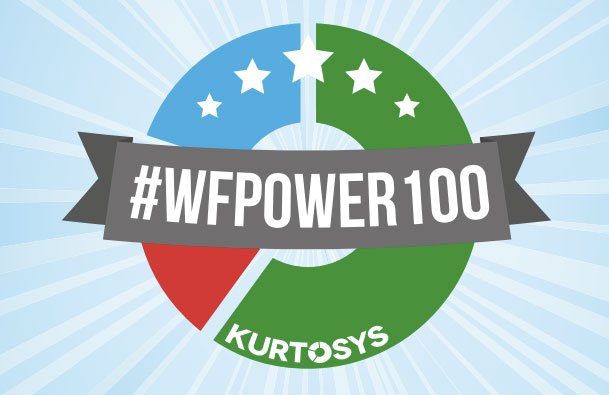 You could call this a shameless plug, but we don't do it very often (we promise!) Here is a white paper fresh out of the oven, concocted by our social media marketing expert Courtney McQuade who has interviewed 5 of the most prominent and influential women in the financial industry for our #WFPower100. They each give their professional insight on social media tactics, the clout of fintech within the modern industry, and their views on how women are represented in the financial sector. We're not tooting our own horn – it is a fascinating read due to the intuitive and varied perspectives from the best in the business. Give it a gander and let us know what you think!
Winning The Web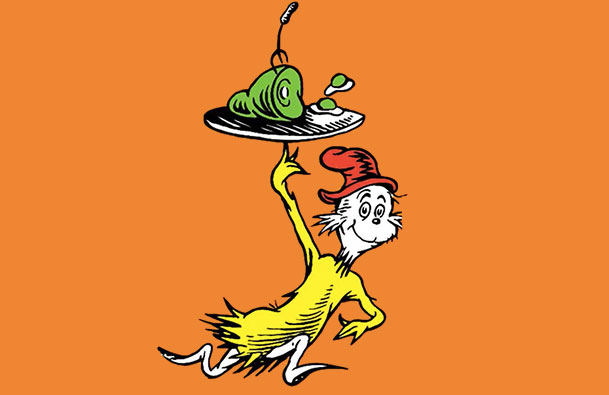 As Aaron Agius makes clear, us humans are (quite worryingly) not in control of our own complex minds. The phrase "life is not ours, we are property of life" rings true here. The Father of Psychoanalysis would be proud. Don't feel too disheartened though, this fact does play to a marketer's advantage. Outlined here are some strategies that can win any of us over, us being creatures of habit: the crafting of a landing page; the creation of mysterious stories; rhymes reminiscent of the late, great Ted Geisel. There are even some references to serious psychological research in this article, such as that carried out by Harvard Professor Dr Ellen Langer, or the infamous study on obedience carried out by Stanley Milgram, to be applied to your marketing strategy. Want to become the Derren Brown of business? Your search stops here.
Literary Learning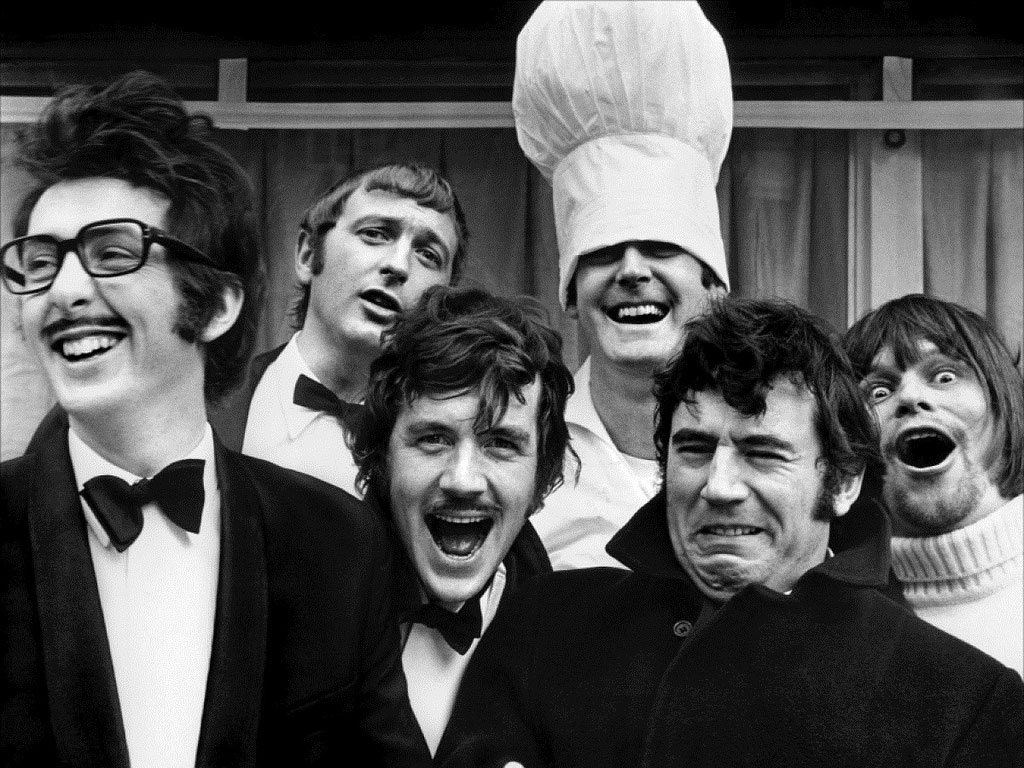 Some more academia for you now in the form of a glossary. A glossary with 226 definitions. "226?" I hear you ask. Yes, 226, and it's only going to get bigger. This studious post from Dara Fontein is a must-read for all bloggers and social media marketers, as it breaks down all the jargon, acronyms and the like to bring alphabetised goodness to benefit you greatly. There's something new here for everyone. What in the name of FinServ is 'Meerkatting', or a 'Twitter canoe'? The blog even dares to accuse us all of being 'Creeps', prying through Facebook and LinkedIn for leads… There's plenty of humour laced into this comprehensive list, and if you look hard enough, you'll be rewarded with a suitable reference to some vintage Monty Python. Hopefully that's convinced you that I have indeed read the whole thing before approving it. Please love me, and bookmark this helpful "living document" from Hootsuite.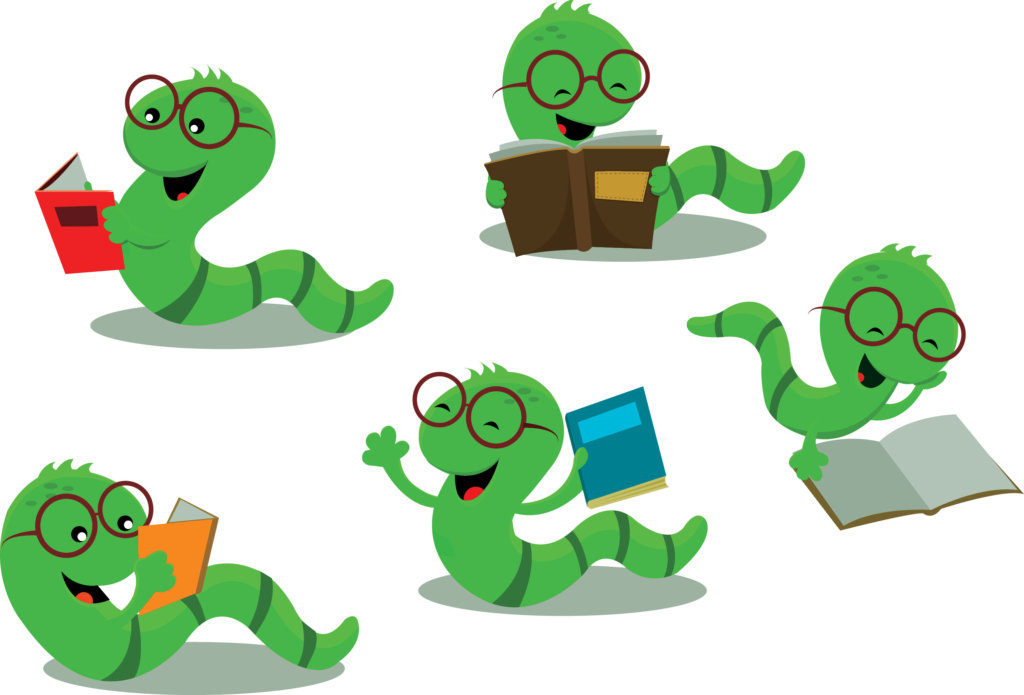 The internet is wonderful, but you can't beat the feel of a book, can you? Maybe there's a degree of bias from a literature graduate here, where giving book recommendations with a bit of pretention is a given, but in the fintech world, it's much the same. With a plethora of experts in the financial industry giving sage wisdom and insight, their authorship is well worth a look, so work your way through this thorough compilation. Everything from tech trends, the future for banks, the rise of Blockchain and digital currency and more are all stewed over by industry professionals in literary form, and many include interviews with strategists. There's clearly a phenomenal wealth of information out there; a combination of online articles and good old fashioned books make for an educational powerhouse. As well as this article and these non-fiction works, read some DeLillo. You won't regret it.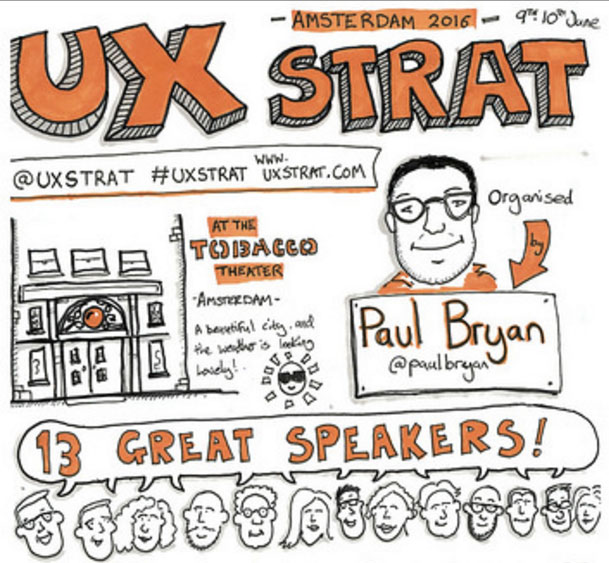 In the summer of 2016, UX Strat Amsterdam took place. If you missed it (or want to relive it), here is a collection of Chris Spalton's Sketchnotes, with each page outlining the core concepts delivered by various speakers, from UX to transforming financial services to strategic research. The hand-drawn childlike style is highly original and works as unbelievably memorable visual information. There's a smorgasbord of bubble writing, vivid colours, diagrams, flow charts, caricatures, case studies and ING lions, reflective of the fantastically zany, comic book-esque aura of Amsterdam itself. Taking the idea of infographics and stripping them back from digital format to humble drawing, this is both a refreshing and brilliant way to outline concepts and strategies for improving UX.
Upcoming Webinars


When I said that we don't do self-promotion very often…
Actually, we can acquit ourselves this time! On Wednesday 30th November (10am EDT / 3pm GMT), we will be joined by Noel Hillmann of Clear Path Analysis, whose 30-minute webinar will outline the results of a recent survey conducted by the company. Clear Path are specialists in content marketing for institutional financial services, and Noel will offer some engaging insight into decision making, the payoffs and risks of producing content and how to generate worthwhile content with relevant examples. Even if you cannot make the time given, by signing up you can receive an email of the finished webinar. Please join us!


Similarly, on Thursday 8th December (6pm GMT), CEB will be conducting a webinar regarding DOL Fiduciary rule and how changes in regulation affect IT strategies for wealth management companies in the United States. We at Kurtosys have blogged about the issue and interviewed the former SEC commissioner before, and luckily this talk will give some advice for optimising your CRM technology, a technique that can assist in lowering the risk of failing compliance. Sign up in the link above.
Industry News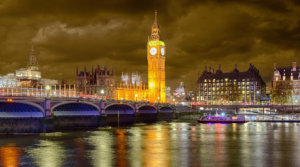 London is in our Industry News once again! Still the debate of whether Brexit will have a severely detrimental effect on the city's position at the peak of fintech innovation remains to be seen. Here, Alison Coleman looks at the rise of fintech in four European cities: the culturally wunderbar hub of Berlin; Stockholm – the technologically savvy home of Spotify and Minecraft; Bitcoin stronghold Amsterdam and sunny, entrepreneur-centric Lisbon. As a Londoner, it would be a shame to see the city knocked off the top spot, but the growth of fintech on the continent is marvellous to see. At least we have the Night Tube now. Different areas battling it out for fintech supremacy? That sounds an awful lot like…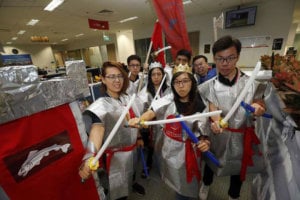 …Game of Thrones! Yes, here's a news story with a gamification technique that can apply to all areas of a B2B business. ServiceSource have implemented a strategy inspired by the books of George R. R. Martin and the hit TV series to boost the productivity of their sales team, vying against each other to meet their targets. Your company can become its very own Westeros, with teams split into Lannisters, Starks, Greyjoys and the rest of them for some friendly competition and creating a "culture of fun". Don't separate work and fun: get some tabards on, get a pet dragon and go wild. But not too wild, don't go around poisoning people now. As a blogger I try to act as some sort of omniscient Varys-type, but in the end, I may "know nothing". I do quite enjoy Game of Thrones by the way.
That's all for this week. Catch up with past Fund Marketing Fridays and don't forget to return next Friday for more resources.
You can also tweet us with any resources that you've found helpful this week.