Welcome to our digital marketing round-up
Here at Kurtosys we fall down the digital rabbit hole so you don't have to. We've pulled out some of the best reports, eBooks and articles from the digital sphere, ready for you to use for effective fund marketing.
This week's round-up brings you more blogging and social media tips, news from the FinServ industry and even a documentary on FinTech startups.
The Blogging Basics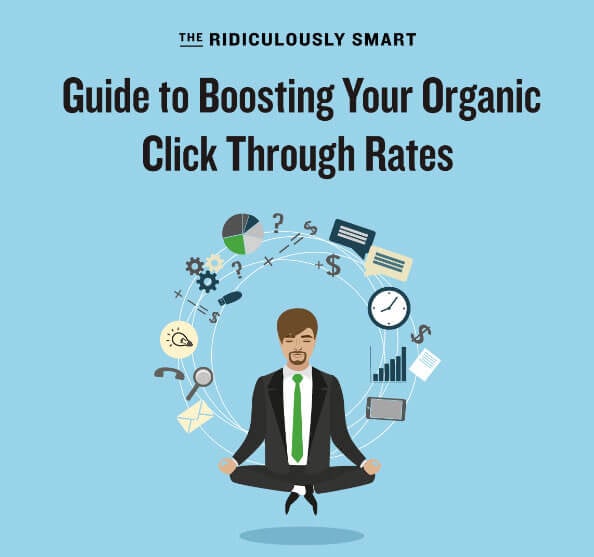 Click Through Rate: it's a big topic for discussion in this collaborative article/infographic from Larry Kim from Word Stream and Brian Dean from Backlinko. Their kitschy suggestion that "ain't nobody got time for" useless improvement suggestions applies here; theirs is a straightforward list to show how you can improve your SEO. It's full of descriptive titles (including their own) and some questionable examples, such as Who is Your Husband Sleeping with NOW? That one certainly grabs the attention, though. There are also cute illustrations of donkeys and unicorns. It's weird that those are actual business terms, isn't it? They're used in a different context here, but certainly work well as a visual aid to achieve exactly what the authors intended.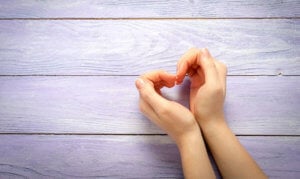 All of this talk about love and the fact that "first impressions count" initially sounds like Jawad Khan is giving dating advice, but hear him out! This blogger gives some handy tips on maximising the user experience of your own blogs, even using examples of "ugly designs" from some of the big dogs in the business. Someone actually criticised Seth Godin? Unbelievable. People such as Seth are marketing legends, and people will keep coming back to their nuggets of wisdom. Your own musings, alongside some free giveaways (the key to everyone's heart), social proof, videos and more can make you a blogging hero. Follow this advice to go down in history.
Relevant Report


With its large number of high-profile celebrity deaths and tangible political hostility, 2016 feels like a slip 'n' slide that hasn't been all that fun. We can, however, commend the use of social media in FinServ this year, and look forward to the business objectives of 2017 as we quickly vamoose towards it. There's no external links to this report; it's all laid out on the webpage with numerous yet digestible charts to display its informative data. There's even a downloadable, detailed breakdown of the report freely available to all readers at the bottom of the page. Data nerds: check it out!
Podcast!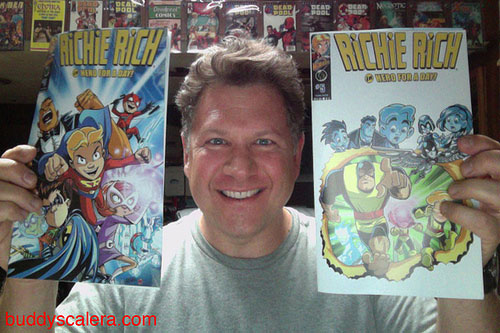 Looking outside the box of FinServ for a second: comic books. They're just as much a hot topic worldwide – seriously, how many movies are Marvel going to make?! In this podcast, Park Howell interviews comic-book-writer-cum-digital-marketer-for-a-pharmaceutical-company Buddy Scalera. "Holy Bat Logic!" says Robin, and there's plenty more where that came from. He discusses, amongst much more, the power of cliff-hangers and character development within writing, and there's a particularly insightful discussion about Deadpool. How relevant is this to content marketing? Very, as emotional connection to the audience is what comic books excel at, and they act as a perfect model for all content marketers to follow to enhance their storytelling abilities. Buddy also offers his refreshing take on marketing in his blog Words + Pictures = Web, which is definitely worth a read alongside this interesting listen.
Video!


We've been frequently highlighting in this weekly blog how successful 'Facebook Live' can be for business, and live YouTube streams are no different. Digital companies becoming even more digital is a no-brainer. In this YouTube video from German podcast Start Up Radio, leading professionals from online wealth management companies give their experiences and tips of the trade on business strategy, education in finance, targeting younger generations in the business of investment and the expansion of FinTech startups. The CEOs from Vammo, Ginmon and VisualVest, as well as a DeLoitte representative are all present, amongst others, showing how the platform of the YouTube video is a perfect visual modification of the podcast or the webinar.
Film!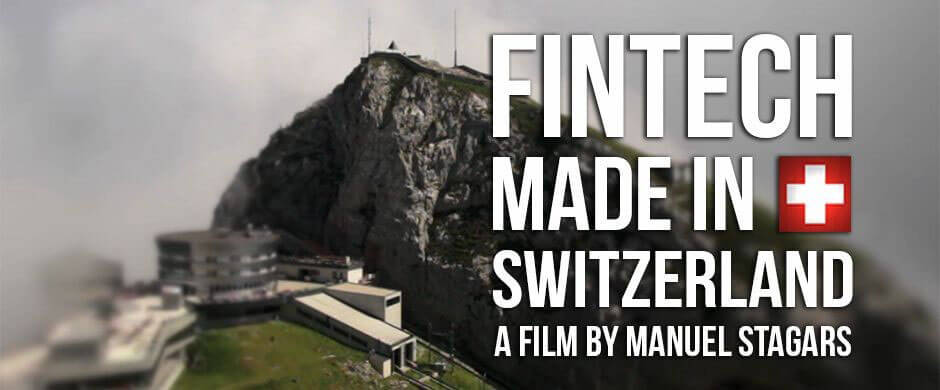 In this documentary by Manuel Stagars, an economist and film maker with 15 years' experience in startups, Johs. Hoehener describes the country as "a banker's nation, number one in wealth management, but we're not on the global FinTech map". We have also discussed before the status of Switzerland as an up-and-coming FinTech hub. Entrepreneurs and experts in the field outline how their businesses started, the makeup of their teams (one only had one banking professional!) and they truly show the Swiss passion for innovation. It's a fascinating watch, and essentially a less dramatic Talking Heads cut with images of Mt Pilatus, which acts as a metaphor for Swiss invention. Fittingly, one of the interviewees slightly reminds me of Alan Bennett. 'Startup' is literally a universal term here, and it seems Switzerland is determined to rise to the peak of technological advancement in the world of finance.
Industry News: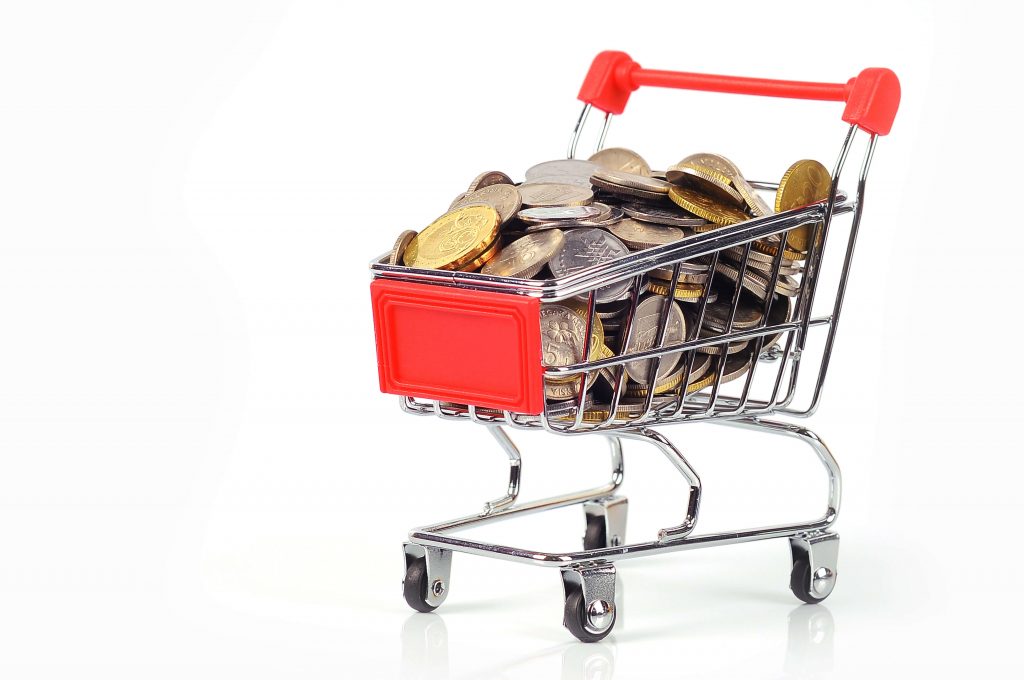 The finance and security sector needs to remain alert, with this recent cyber hacking scandal bringing the need for ultra-secure IT systems to the fore. Tesco Bank has been given negative coverage with £2.5m of their customers' money being stolen by digital criminals. The article itself is an original one, with a unique storytelling device used at the start (a technique valuable to content marketers and bloggers: take note!), as well as an opinionated and emphatic ending from the author about how he'd handle the situation as a regulator.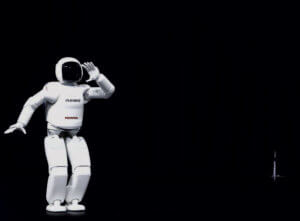 The effect of Brexit on the financial world is a speculative one, and here is a speculative article about the future of robo-advisers. Will innovation halt due to "navel-gazing around impact on regulations"? Or because further talent from overseas will decrease? Will robo-advisers by affected by newly-introduced UK legislation? Bruce Moss, strategy director at eValue doesn't think so, and nor does David Harrison, managing partner of True Potential. Innovative robo-adviser services may not just survive, but flourish, in an independent Britain. We'll have to wait and see.
That's all for this week. Catch up with past Fund Marketing Fridays and don't forget to return next Friday for more resources.
You can also tweet us with any resources that you've found helpful this week.