Welcome to our digital marketing round-up
Here at Kurtosys we fall down the digital rabbit hole so you don't have to. We've pulled out some of the best reports, eBooks and articles from the digital sphere, ready for you to use for effective fintech marketing.
This week's round up brings you an annual fintech magazine, Alibaba's reign, a red flag for Ethereum and the most revisited argument on the globe.
Meaty Morsels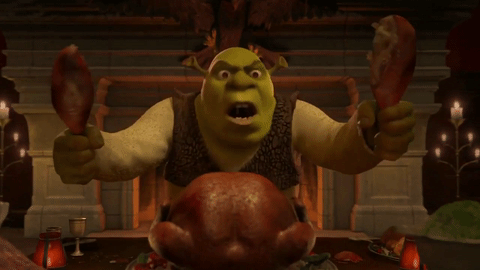 Starting us out, the self-proclaimed 'world's biggest fintech magazine' and a collaboration between Money20/20 and Norfic (Nordic Fintech Consulting). I guess that warrants its place here, and as you'll find, this section's title with the 'meaty' adjective turns out to be a bit of an understatement. Within this annual roundup of everything fintech is a gargantuan number of insightful interviews and guest articles, and even features many of our fintech favourites here at FFMR, namely the 'uncomfortably opinionated' (again, her own words) Duena Blomstrom, the 'fintech Godfather' (our words) Chris Skinner and 'payments master' (ditto) David Birch. This edition covers such topics as newly established fintech hubs, PSD2 and the alliterative 'finance of the future', all to outline 2017's importance to fintech, and particularly its accelerating growth in Europe as highlighted in an interview with 'The Queen of Disruption', Margrethe Vestager. A mammoth read, but a necessary one.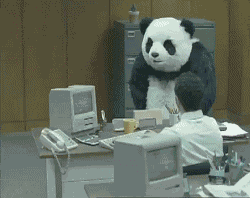 An old(ish) post with a new approach; what an oxymoron. But this 30-minute talk from Neil Ward back in June at the Fund Forum in Berlin is very much that – a key chat on the ongoing talk of 'disruption', a term which, whilst being banded around willy-nilly, is summed up rather conclusively here. Neil's position as a wizard of 'digital delivery', a self-dubbed 'old-fart-nial' and former manager of Global Business Operations at Skype makes him a pretty experienced knowledge centre. Having worked at BT, Virgin Media and Sky, he does claim that he's 'an outsider looking in' at the fund marketing sector, but his evidence of market wins for Netflix and Airbnb goes a long way in justifying how the use of self-disruption can improve revenue, even within asset management. In particular, there's a call for partnership and collaboration, as well as the use of data to improve fund management, which Neil believes still relies heavily on key relationships (no robots to steal our jobs?!). These insights are thorough from a fact-heavy, and slightly banterous, thought leader.
The New Era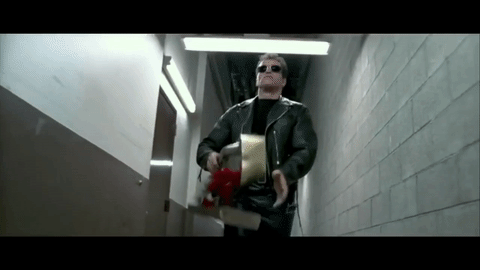 BIG title. Matched by a BIG, glossy unicorn and a BIG opening sentence: "we are on a precipice of a funding revolution". Now that's a LARGE statement that has certainly hit all the right notes with us here. Whilst the last sentence of the first paragraph sounds like it has been lifted from a literary theory piece, don't sweat it, all of the more familiar themes we're accustomed to are sought after to ascertain how the future of funds looks. For instance, Chris Turner looks at the brand new companies that will spring up (and have sprung up) from blockchain technology, initial coin offerings (ICOs) and the rise of the P2P payment sector (a FinServ Terminator sequel?) Elsewhere, the author highlights investors' increased reliance on 1-to-1 customised relationships, and he has a particularly economics-based chat about the lowered reliance on supply and demand, which is certainly a provocative one, as is the news of Dennis Rodman investing in a cannabis-related cryptocurrency (?) and 'Zebra' companies, which rely on connecting rather than disrupting. More animal-related financial jargon for us to enjoy!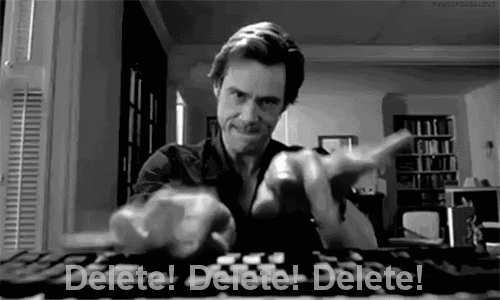 Email marketing is dead. At least, what a lot of people have been saying, with many of us guilty of sending unopened subscription updates to the email graveyard. In which case, two Hubspot marketing scientists have decided to experiment with 'email marketing', but within one of the most widely use communicative apps, Facebook Messenger, which has an average of 1.2 billion users a month. The three experiments were as follows:
'Using Facebook Messenger as a Content Delivery Channel'
'Getting Event Attendees to Participate Through Facebook Messenger'
'Using Facebook Messenger in Place of Forms'
The result? You'll have to check Elissa Hudson and Justin Lee's methodology to find out, but all we can say is that it is remarkably positive, with a shed-load of stats to back up the duo's hypothesis (it is like a science experiment after all), one surprising find being a 94% open rate. Almost unheard of, right? Facebook Messenger could provide the futuristic alternative to traditional marketing techniques, from calls-to-action to landing pages. Marketers, Facebook Messenger: get well acquainted.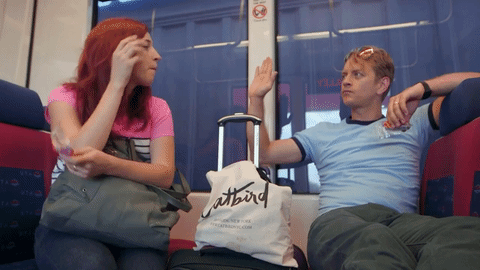 After much talk of the ease of Bitcoin investing and trading, we've rarely found a legitimate, true-to-life casual usage of the cryptocurrency. Besides a designated crypto-café in Canada, since when have we heard of Bitcoin payments in average day-to-day situations? So, VidAngel has produced the film that we've always waited for: a documentary charting the exploits of young newlyweds Becky and Austin who attempt to live on Bitcoin transactions alone for three months, which also happen to be the first three months of their marriage. A honeymoon sacrificed for Bitcoin education? Extremely selfless. Indeed, there are some things in the trailer which are truly heartbreaking: the couple failing to pay for their lunch, Becky pleading "I just wanna shop here" at a street market, and a gas-store owner who is completely oblivious to the existence of Bitcoin. He should definitely read this blog. Nevertheless, this is a true reflection of exactly how the world is currently reacting to a sector-specific payment method. The whole film can be purchased online.
Industry News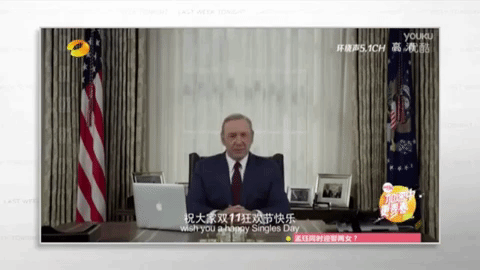 Here's some more news about e-commerce giant Alibaba and its phenomenally consistent effort to continue evolving. Whilst starting out as an e-commerce company (and profiting majorly from the national festival 'Singles' Day'), Alibaba has started to dip its multiple toes into many pools: media, entertainment, local services, logistics, marketing, data management, cloud computing, payments and financial services. Phew – and all of this is underpinned by its advanced data technology. Of course, its usage in China is astronomical; AliPay mobile payments have pretty much replaced all forms of money exchange within the country, so it's no wonder why it is looking to foreign SMEs, hoping to continue its tradition of turning all sectors into a form of entertainment, a "sport" as Kenneth Tan, chief digital officer of Mindshare China, dubs it. There's plenty of information to digest here in terms of statistics and Alibaba's latest retail strategies. Jack Ma looks to be absolutely unstoppable.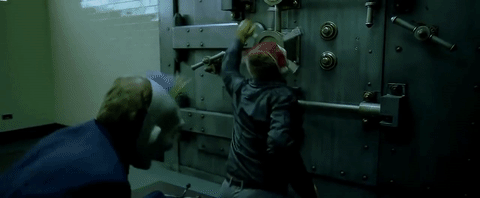 Amongst the hype for Bitcoin-rival Ethereum, it's a real shame to hear its recent bad news. South Korea is a resolute hub for ether trades, with 20% of its total trades being exchanged for its currency, the won. And this, in turn, has led to the world of Ethereum, much like other cryptocurrencies, to be plagued by a hotbed of opportunistic hackers. Even with Bithumb being the 4th largest cryptocurrency exchange globally by volume, allegedly the hack was conducted on one employee's home computer, initiating the taking of a wealth of information as well as funds (apparently). This news is all smoke and mirrors for now, with a lot of the specifics still to be investigated but, this article flags the fact that we need to keep a close eye on the continuing battle between cyber-crims and the cryptocurrencies which could be the future of payments for good.
Fun Extras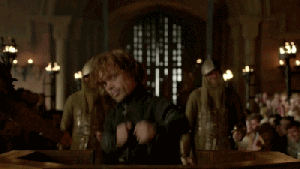 After all the heavy-duty stuff, here's a bit of fun, and also some of the most important news in the world: the incoming return of Game of Thrones. Get excited! And what better way to than with this post which, whilst from last year, is now relevant once again. It's quite funny to see an inversion of those tenuously linked 'investments that are like this popular culture smash-hit!' clickbait articles, as this one is exactly why investment writing really is absolutely nothing like Game of Thrones at all. There's a lot of clever wit from Duncan Black (the 'life insurance' example linked to the number of GoT deaths for instance), and the reasons given are just as arbitrary as the articles which the author parodies. There are hype-inducing pictures of the most-watched show on the planet, but there are absolutely no dragons in investment writing, obviously. Shame. (see what I did there?) Then again, it does have unicorns so…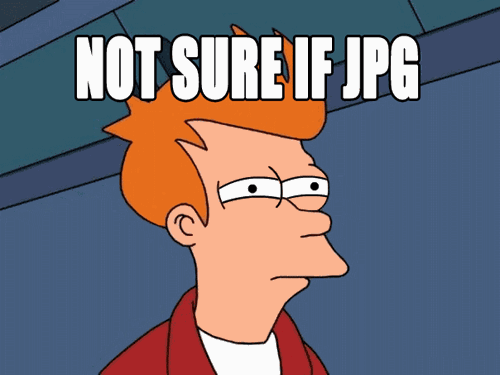 This little piece seemed extremely appropriate for the GIF-heavy use in FFMR (and various other digital marketing blogs), and asks one question which can provoke as big an argument as the 'banks vs disruptors' thing, one that divides the whole world. And here's how the world is divided: the soft 'g's' vs the hard 'g's'. As this infographic show, it just depends on where you're from. Let's agree to disagree, yeah? I doubt that'll happen.
That's all for this week. Catch up with past Fintech Marketing Fridays and don't forget to return next Friday for more resources.
You can also tweet us with any resources that you've found helpful this week.