Welcome to our digital marketing round-up
Here at Kurtosys we fall down the digital rabbit hole so you don't have to. We've pulled out some of the best reports, eBooks and articles from the digital sphere, ready for you to use for effective fintech marketing.
This week's round up brings you marketing cartoons, a fund data-twist on Lions Rugby, an important banking license and the next white hat hackers: the Girl Scouts.
THREE BIG QUESTIONS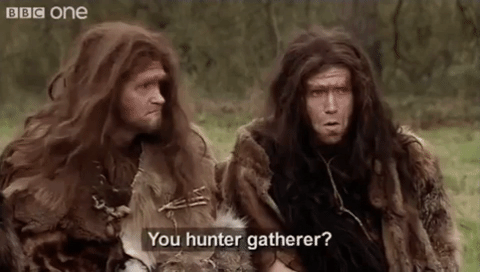 A pretty interesting quotation to open up this discussion:
"The factory of the future will have only two employees, a man and a dog. The man will be there to feed the dog. The dog will be there to keep the man from touching the equipment."
— Warren G. Bennis, University of Southern California professor of business administration and adviser to Ronald Reagan and John F. Kennedy
Big talk. Not that this is much of a balanced discussion mind you, as author Phil Cross concretely states that AI is "already happening" in business, and the marketing sector has pounced on the AI hype. Marketers are adept professionals at capturing vast amounts of data from everywhere and communicating it to their consumers, and with the introduction of robots, automation of this 'hunter/gatherer' marketing technique will now be even more closely associated with cavemen. Machines can make being a data scientist (or trying to be one…) a whole lot easier too; AI will use learning techniques to discover a customer's idiosyncrasies and fine-tune their wants and needs, making a marketer's niggling job a walk in the park (without the exercise). There's some very valid points raised here about the AI reality, plus a video of IBM's 'Watson'-produced movie trailer that puts human editors to shame.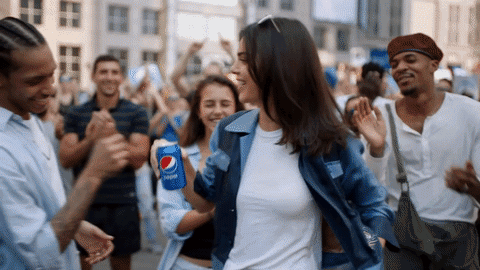 It's the return of Australian fintech blogger extraordinaire Jessica Ellerm, who makes some salient points here about how activism has become a huge part of business, marketing and fintech. Or, indeed, so called 'slacktivism' – like a keyboard warrior but preaching about key worldly issues rather than trolling. Social issues have come to the fore more than ever before – Jessica mentions how Australia's private sector has used "economic leverage" to force the government to legislate the issue of same-sex marriage, and who could forget Pepsi's recent marketing boo-boo when trying to highlight inequality? Now, consumers are willing to invest to change social prejudices and environmental problems, and fintech providers are helping to make consumers' money part of collective leverage strategies. For instance, Swell has an 'Invest in Progress' portfolio scheme to encourage slacktivism; it's easier than ever for consumers to use financial technology (apps and online) to invest in a good cause. Slacktivism clearly isn't as counter-productive as it sounds.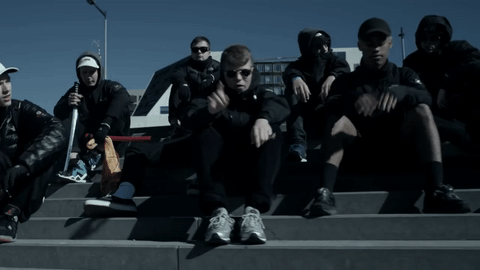 This blog post highlights the (possibly) biggest piece of news in the global fintech scene – Swedish e-commerce payment solution Klarna has now been granted a banking license from the Swedish Financial Supervisory Authority (Finansinspektionen). Of course, in our Swedish episode of the Fintech World Series, Klarna was a major talking point. It ranks 11th on the KPMG Fintech 100 in 2016, has 45 million customers and works with 65,000 merchants, with a valuation of around $2.25 billion. That's a pretty large customer base, and as this article highlights, Klarna works for both consumers and retailers, will now act as a 'trust bank' for SMEs to help businesses "reduce working capital needs" and is essentially reinventing the 'loyalty game' through banking. There's also speculation of a Klarna digital currency to be used across its network, making transactions cheap for merchants in a closed system. What with the fintech world's interest in the blurred lines of what constitutes a bank and a disruptor, Klarna's banking license is, indeed, a big deal.
Marketing and Investment Goes Rogue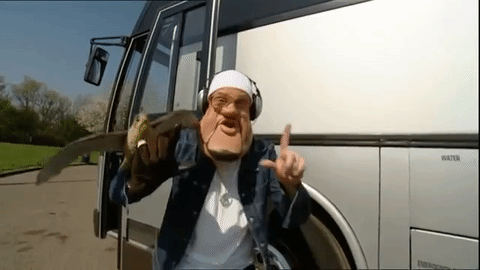 This is a fun one. At least, it is for all our marketing friends out there. There's in-jokes aplenty courtesy of some accurate 'marketoons' (a great joke in itself, right?) that no one else outside the profession would truly appreciate. Tom Fishburne is a cartoonist, career marketer and thought leader, whose work has been featured in such esteemed publications as Forbes and the Wall Street Journal – and his website acts partly as a digital pinboard of cartoons, which is updated weekly. It also works as an informative marketing blog, with Tom writing up individual stories that acted as the inspiration for each piece of art, and archived drawings on the same subject. Millennials, digital advertising, mobile-friendly websites, clickbait and market research are all relevant topics that Tom takes a poke at, and the whole website offers a lot of stuff, so "check it owwwwt".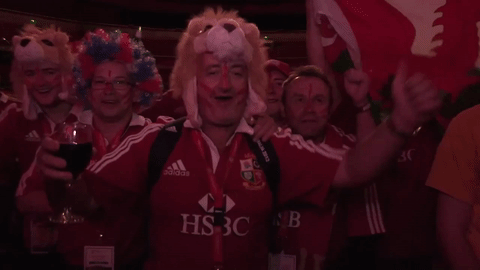 Strangely, this isn't the first time that we've witnessed the confusing amalgamation of investing and rugby; we covered England coach Eddie Jones' career in finance here. This time around, members of Psigma IM have had a lil' get-together to discuss this week's most difficult pick: the British and Irish Lions starting XV to face the All Blacks in the first test, but with a fund-centric twist. Are they bullish or bearish about the Lions' chances against the world's greatest rugby nation? It's all as weird as it sounds, but there's definitely something pretty funny about seeing investment professionals discussing sportsmen in regards to "risk" and "market view" – who'd have thought it would mix so well? I agree, Tadgh Furlong certainly has the makeup of a Neuberger Berman Short Duration Emerging Market Debt fund, Mako Vunipola epitomises Jupiter Absolute Return and Owen Farrell is the spitting image of the high yielding Airlie Strategic Focus fund. It all sounds a bit silly here, but their descriptions somehow make a lot of sense. If you love investing and rugby as much as these guys, you're in for a treat.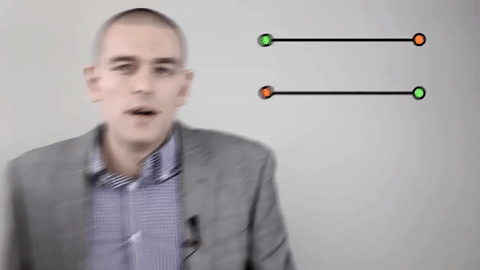 Video fund marketing is a difficult nut to crack, but this vlog courtesy of PWL Capital's Associate Portfolio Manager Ben Felix seems to have done it. It is an ongoing struggle for fund managers to get the best results for investors, but why? Ben attempts to solve the conundrum here, using William Sharpe's 1991 paper The Arithmetic of Active Management (link included) as a basis for discussion. We particularly like the 'highlighted text' graphic that follow Sharpe's assessments, and the bold and animated green-and-orange graphics add some real finesse to the informative presentation. Ultimately, consistency in active management is the result of constant gambling, and as the active management business grows in terms of competition, 'luck' is becoming a huge factor to determine who's top dog, even though consistent success could ultimately prove to be a downfall too. A Catch-22 by the sounds of it. This video is only the first half of a two-part feature, so be sure to check back for episode 2!
Industry News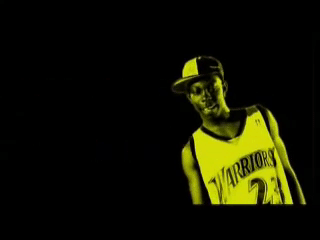 Here's some out-of-the-ordinary cryptocurrency news now: blockchain platform provider Colu has launched its second UK-based 'local currency' dubbed the "Local Pound, East London". That's right, it's a digital payments system to be rolled out in the East End; Colu's digital wallet app allows consumers and small businesses to make transactions simply, and the localised trading keeps the money within the neighbourhood – all good news for local bars, restaurants, gyms, shops etc. Already, the company unveiled its first Local Pound in Liverpool towards the end of last year which has daily usage from over 16,000 residents and businesses. On top of that, it is used in Israel and Colu has provided technology to Barbados so that the nation can create its own digital currency. Bearing in mind the company started out only 3 years ago and has almost 50,000 users worldwide, it's a remarkable story and a remarkable scheme. To the non-informed, East London is lovely too. I'm not a hipster (I promise), but do pop by The Dove for a chilled Delirium.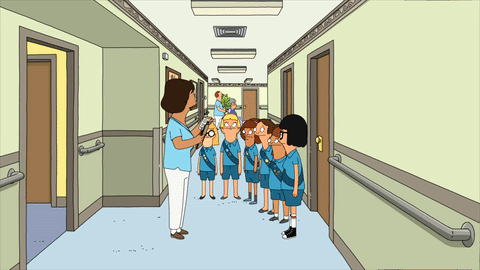 This is certainly a piece that caught me off-guard, but in the best possible way, as I don't think any previous FFMR industry news item epitomises the digital age like this one does. The assumption that scout badges consist of basic survival skills such as knot-tying and fire-building is now about to go completely out the window, as now the Girl Scouts Organisation has partnered with Palo Alto Networks to develop the creation of a badge course in cybersecurity in the US, starting only next year. As one of the most prevalent technology issues today, the introduction of such a valuable life skill makes a lot of sense. This scheme will equip older Girl Scouts with the ability to protect younger children online – the communal safety ethos that unpins the Scouts remains ever resolute in the digital age. This move is truly startling, and best represented by the organisation's tweet below.
Have you heard the news? GSUSA is working with @PaloAltoNtwks to develop #cybersecurity badges for girls in K-12! https://t.co/d4c58nWREP pic.twitter.com/H6UkHNAyEd

— Girl Scouts (@girlscouts) June 16, 2017
That's all for this week. Catch up with past Fintech Marketing Fridays and don't forget to return next Friday for more resources.
You can also tweet us with any resources that you've found helpful this week.