Welcome to our digital marketing round-up
Here at Kurtosys we fall down the digital rabbit hole so you don't have to. We've pulled out some of the best reports, eBooks and articles from the digital sphere, ready for you to use for effective fintech marketing.
This week's round up brings you a bank's demise, the so-called 'flippening', a reinvigoration of SEO and the marketing power of dogs.
Banking Wins / Banking Fails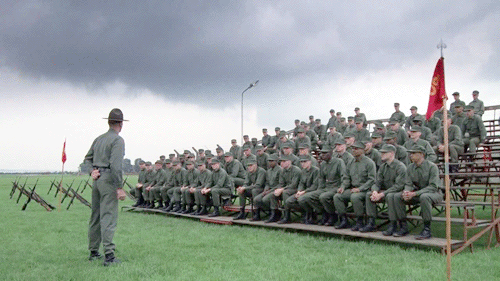 Guerrilla marketing: a strategy that's been hitting the slopes of B2C, and has now craftily wormed its way into FinServ. Not going to lie, I wish I'd have known about these little challenges posed by banks sooner; essentially, through paid media, PR and social media madness, these financial institutions sent their customers on bespoke easter egg hunts, and ended up with some serious traffic in return. Ally Bank, for example, achieved a 57% increase in brand awareness from their campaign, which you can see here. Not bad… And some other more niche guerrilla tactics include First Bank hiding bobble-heads of their CEO Mark Mohr in a 'Where's Mark?' viral hit (which also made Mark a bit of a celebrity…), a Sims-like virtual tool to educate about personal finance and saving for retirement courtesy of BMO, and a scavenger hunt around Boston to promote local businesses under the spotlight of The Cooperative Bank (TBC), who doubled their website's traffic. It's great to see finserv injecting some buzz to rival B2C campaigns in the marketing industry's ongoing 'war of fun'. Stalemate impending.
Oh dear, another one bites the dusts. In recent banking news, Madrid-based Banco Popular went into liquidation, and it's pretty sad to hear that it was sold to Spanish goliath Santander for a measly €1 fee. This post-examination of the events of the past few months shines a light, however, on how the bank's failure was resolved quickly by the European Central Bank after increased supervision, preventing a more drawn-out tragedy, which is pretty admirable. Popular found itself doomed, having reportedly "run out of acceptable collateral", and even the move to cut out shareholders and junior bondholders could not halt its descent down a slippery slope, unfortunately. Other European lenders have encountered precarious circumstances too (Italy's "Atlante fund" as a given example), and this is a sound assessment of the procedures undertaken by the ECB to monitor the successes (and failures) of Europe's financial institutions.
Marketing Mayhem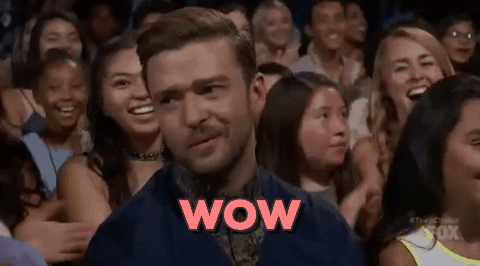 Throwback Friday? It doesn't quite have the same ring to it…
Still, here's an eye-opening podcast outlining the history of digital agency Cuban Council's work with Facebook's Mark Zuckerberg and Sean Parker way back in 2005. Whilst the company no longer exists, its branding expertise were used by some major world players: tech-giant Google, space-exploration pioneers NASA and – a personal favourite record label of mine – Brett Gurewitz's Epitaph (seriously, it has some of the best bands in the world on there). It's impossible to forget Facebook however, and 12 years ago, the design agency was offered equity in return for the design of Facebook's inimitable branding and logo, an amount that would have been worth an astonishing $100 million. Crikey – Facebook's a bit of a big fish, isn't it? Is the taking of equity rather than cold-hard-cash worthwhile? I guess you can decide upon listening, and this podcast also offers interesting insights from the Head of Brand at Uber, Peter Markatos, who was in fact the man responsible for "drop the the from the Facebook". That's right, the Justin Timberlake line. You know the one.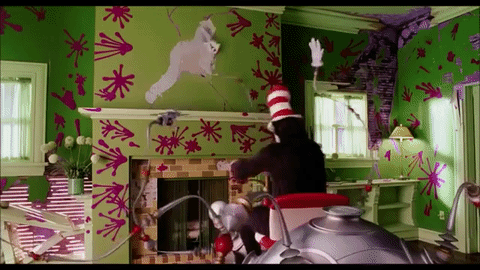 A welcome back to the Danes from Sleeknote now, and they've returned to FFMR with a bang: a case study outlining exactly how they increased their organic website traffic and how you can do the same. An extremely specific title, don't you think? Still, you can't argue with a figure like 290.67% – Sam Thomas Davies knows exactly how to draw you in. Marketing. So how did they achieve this monumental increase? The importance of making touches to popular posts and re-publishing them is the main topic here, and this post is a big-time, linear, step-by-step guide on how to do this, with the author also chucking in some pointers on improving SEO, graphics and on-page conversions, whilst supplementing the content with a whole heap of useful screengrabs. They've done all the research and put in the hard work to present this article, so read closely if your organic traffic needs a little TLC.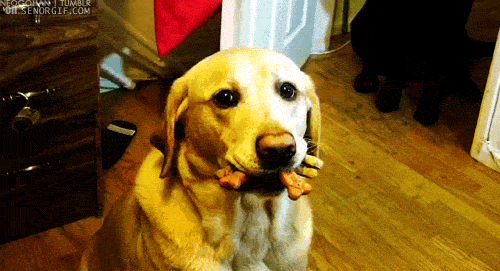 Just when you thought you'd seen it all…
Like many, a few photos of a fluffy dog spring up, I immediately cheer. Dogs are just the best. And clearly, author Mike Madden thinks so too, having studied his dog (we presume the frequently mentioned Bosco is his…) so much so that home life and business life have merged: Bosco has become the marketing teacher. In fairness, dogs are better than humans in every way, and considering marketers have to go to great lengths to tune into customers' wants and emotions and maintain good relationships, following the examples of the 'loyalty masters' that are dogs isn't an erroneous way to go about improving your marketing strategy. A few useful pointers are given here; cute examples of cute dogs doing cute things really shouldn't have the influence that they do. This article is a bit of fun, but with some genuine skills to boost your role as a marketing hero. A win-win, and there's dogs involved so…
Nerd Heaven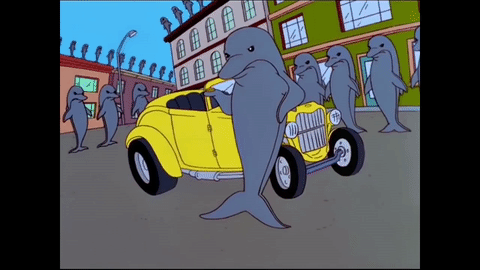 Bitcoin has taken over much of the FFMR chat for an exceedingly long time, and now, has the tide changed? Can it? It very much can. There's a (not so) new kid on the block to knock the cryptocurrency crown from Bitcoin's head: Ethereum. And with new major players in the cryptocurrency word, you know what that means: more ridiculously sector-specific slang. 'The flippening'? What on earth? Nevertheless, the valuation of Ethereum has increased 4000% since January of this year which is insane, and therefore the stirring of Ethereum's nerdy subreddit pot is wholly justified. Even an apparent race to close a $10 billion gap in market cap seems like it could be a walk in the park, so it's all kicking off between r/ethtrader and r/BTC. We'll keep an eye-out on the battle between the two, now that "the flippening is nigh", and if you were confused about what Ethereum actually is, hopefully its founder – Vitalik Buterin – can clear the air here.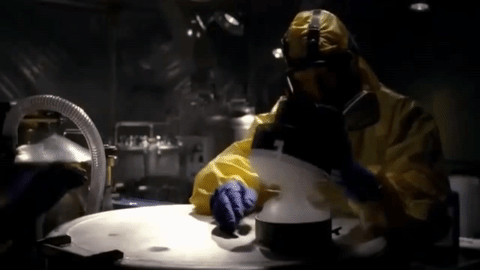 If things couldn't get any nerdier, here's the crossover between search engine optimisation and chemistry. We wouldn't have it any other way, would we? Here in the roundup, we haven't covered SEO for quite a while, so thought we'd go all out now with one of the largest SEO-focused posts we've ever covered. This study includes a stratospheric number of result-inducing SEO factors, all laid out in a periodic table format under seven categories: Content; Architecture; HTML; Trust; Links; Personal; Social. This must've taken author Danny Sullivan a hell of a long time, so major kudos to him: the downloadable table was a ground-breaking task enough, and the detailed rundown of how to understand it goes the extra mile. It's all very technical (I guess you'd have to expect that), so I'll let the article and attached table speak for itself.
Industry News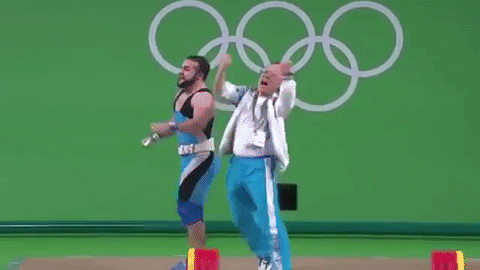 In our global financial industry news, Central Asia has so far slipped under the radar. Now, Kazakhstan is announcing itself on the financial world stage; in this interview Kairat Kelimbetov (the governor of Astana International Financial Centre – the AIFC) describes how the country is looking to model itself as a hub for the financial sector, taking inspiration from the world-leading examples of London, Singapore, Dubai and Abu Dhabi. Kazakhstan's geographical positioning makes it an area with potential ties to many regions, and the AIFC is already a financial hub for such places as Central Asia, the Caucasus, the Eurasian Economic Union (Russia, Belarus, Kirgizstan, Armenia), the Middle East, China, Mongolia and Europe. Blimey – this step from a nascent financial powerhouse could provide a major geographical shift for the industry, and the adoption of "familiar rules" to attract foreign investment will surely help the cause. Watch this space.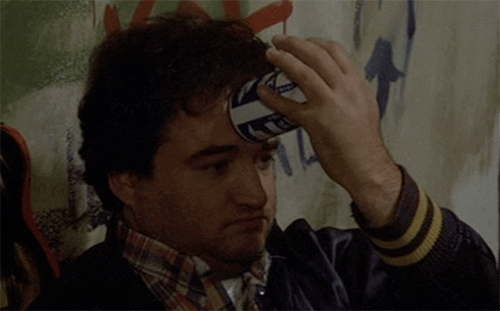 Having already looked at the impending introduction of fintech to CFA exams, in the US, the next logical step seems to be instigating university modules on the subject. As reported here, Stanford and Georgetown are keen to get it into the university curriculum, albeit there aren't exactly any 'professors in fintech' (yet). Nonetheless, New York University already launched a fintech specialisation into its business course last year – a course which attracted double the number of students as was expected. Plus, there's experts on Bitcoin and cryptocurrencies everywhere, and market-wary strategists well abreast of how global economies are being affected by disruption. Surely there's enough teachers out there, right? Fintech looks set to be the snazzy new form of investment banking to young financial students, plus there's a 'Fintech Club' at the University of Pennsylvania's Wharton School which consists of 260 members. Best. Fraternity. Ever.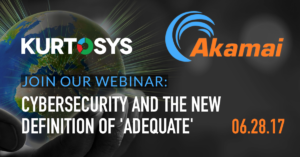 Join us on Wednesday June 28th for our latest webinar, hosted by Rich Bolstridge, Chief Strategist of Akamai. Rich will cover the current threat landscape for financial institutions, the security challenges that asset managers face and exactly what constitutes 'adequate' cybersecurity measures. You can register by clicking the link above, but be quick as places are limited!
That's all for this week. Catch up with past Fintech Marketing Fridays and don't forget to return next Friday for more resources.
You can also tweet us with any resources that you've found helpful this week.