Welcome to our digital marketing round-up
Here at Kurtosys we fall down the digital rabbit hole so you don't have to. We've pulled out some of the best reports, eBooks and articles from the digital sphere, ready for you to use for effective fintech marketing.
This week's round up brings you data swamplands, 'superstar' ETFs, statistically sound infographics and a land of unicorns.
Business Talk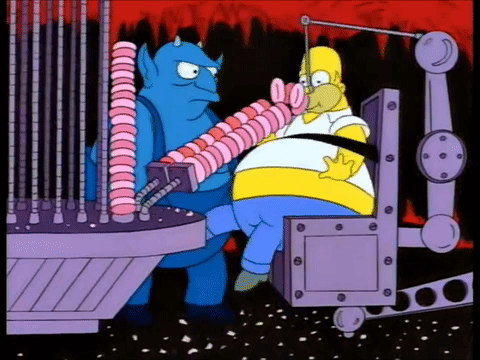 The opening act: a big-time report that's exactly what it says it is in the title: a monolithic survey of the 'State of Inbound' at this present time. What it covers, in short, is the current look of marketing and sales teams, most notably their shift to visually-heavy content creators and trusted advisors respectively. This survey, carried out from December of last year through to February 2017, gleamed responses from over 6000 interviewees, and asks exactly what the top priorities and strategies were for the two teams, and how these differed in various parts of the globe. There's also a prophetic look into the future; the disruptive role of video marketing, AI and VR (old friends of us here at FFMR) and the "seismic shift" in the role of the salesman to a figure of digital advising. There's pie charts and graphs aplenty to display the raw data, quotations from 'the surveyed', bold pastel colours and even some Kurtosys-esque donut graphics, which, by instinct, I was specifically drawn to.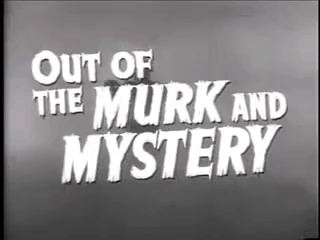 As its title suggests, there's a lot of viscous and quasi-viscous imagery going on here, with company data being compared to a watery mass, or indeed a murky swamp. Both are ascendingly negative of course, and that's indeed the purpose of this article from Information Age: a warning to not let your client or financial data become a cluster of mess. As data storage in now cheaper than it has ever been, it seems that businesses are all guilty of constantly adding more and more of it and hoarding it for future use. This is most certainly not a good thing, with some hefty regulatory and security issues also threatening these data lakes. Still, Nick Ismail doesn't offer pressures without offering some recovery options. Like a data lifeguard, the author suggests stopping the "fluidity" of these data lakes using "one or more business cases", as well as recruiting our good friend Machine Learning as another little helper. It's all about spring cleaning; this song could certainly be used as an accompaniment to achieve it. And remember: GDPR.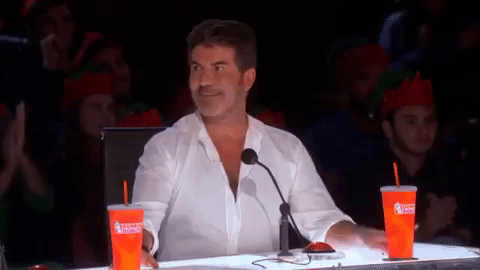 There's definitely a catchiness to this here title – I can't be the only person singing it in their head (or out loud…) when reading it, right? Strangely, this article essentially characterises investors as Simon Cowells assessing ETFs as prospective pop-stars, but is there any difference between gambling on the next big musical superstar or shares with attractive returns? Nope. Robert St George notes that the 'superstar factor' of certain funds can differ in reliability from various sources, and a lot of the time, the main superstars are tech giants such as Google and Facebook or unicorns like Uber and Airbnb. Elsewhere however, it is evident that ETFs applying automation or artificial intelligence are the trendiest silverware to investing magpies. There's plenty of food for thought in here for investors, and the quotation about the transience of passive investments at the article's denouement is also really neat.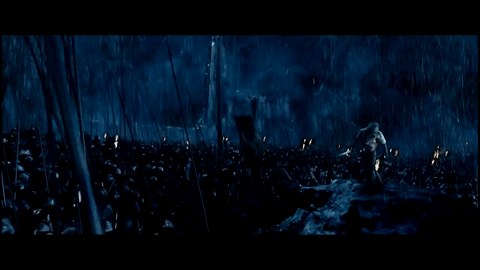 Given the constant news of hacking and cybercrime – on supermarkets, banks and the health system, as just a few notable examples – it seems unfathomable why company execs would delay in investing in more-than-adequate cybersecurity measures. Well, here's some reasons as to why some humans are doing just that. It's always strange to rediscover just how predictable human habit can be from a psychological standpoint – the surge in investing in cybersecurity immediately following recent news of a breach is almost a standard behavior. However, there are some interesting views into what some people may believe cybersecurity measures are, like an Age of Empires-style "fortification process" to spot attacks coming from afar…
(Really?)
Equally, ignorance from not experiencing incidents first-hand seems to be a problem. There needs to be more clarity about the implications a security breach can carry, and more collaboration between CISOs and financial boards and decision makers. We like to talk about cybersecurity ourselves, such as here and here.
Visual Healing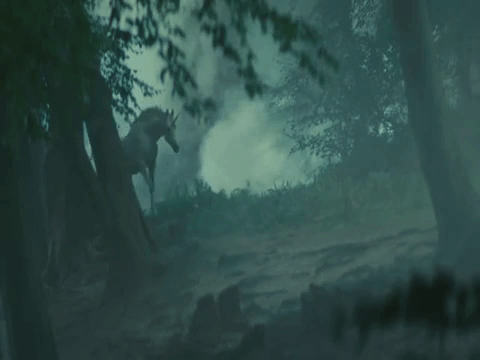 And now, from swamplands to fortifications to unicorns in this fantasy edition of FFMR. As the author himself dubs it, here's a "deep dive into unicorn land". I'm fairly certain I'm not going crazy, but the financial term 'unicorn' is always a laughable one for something so important, especially here as the rate of the mythical creatures is ever-growing. Here's an infographic courtesy of Barkow Consulting displaying some useful graphs about the rate of growth, as well as (relevant, definitely relevant) images of unicorns and baby-carrying storks. Particular highlights include the following:
The world's 194 unicorns (194!) are worth a staggering $674 billion, and more than half (103) are situated in the US
Asia is the "top breeder" in 2016
It is predicted that 50 new unicorns will be birthed this year
On top of this, we're treated to such terms as "unicornification" and the dubbing of Uber as an "Ubercorn" Do these terms work? Why should it matter? We're talking about unicorns after all.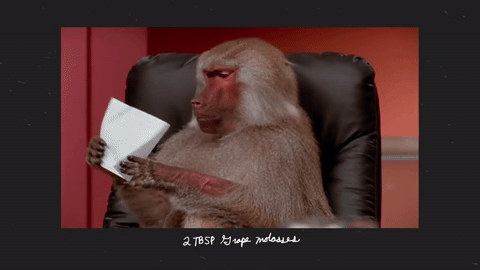 "The more infographics the better" – a wise man once said that. And this time, here's a treat from 'Infographic Expert' Brian Wallace. An image of a suited man with a Bitcoin for a head turns into a concise and informative stat-heavy study into the ongoing clash between cash and digital payments. This trend continues for the entirety of this virtual tapestry: bold graphics pave the way for some useful pros and cons tables regarding the uses of plastic cards, hard cash, gold, and the classic cryptocurrencies like Ethereum and Bitcoin. There's also news snippets about the declining use of paper currencies in Denmark and India, as well as statistics on the level of cryptocurrency criminality to highlight the bloody battlefield of paper versus digital payment methods in one linear graphic. An 'Infographic Expert' indeed.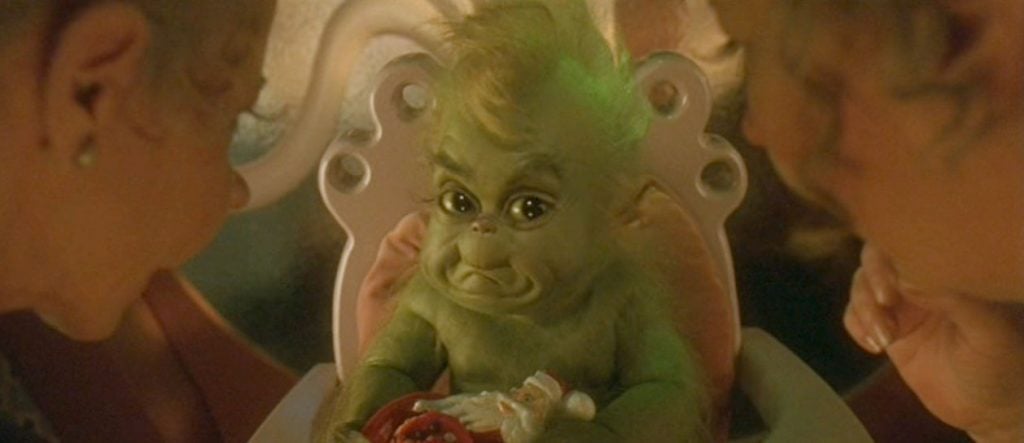 We now stop at the crossroads of the artistic and the financial: the fin-site. Certainly, the best way to immediate grab a web-users' attention is the use of BIG PICTURES, and you can see above that I've definitely taken some inspiration from this article. Did it get your attention? You'd be lying if you said it didn't. Whilst it's not quite a hero image (or a relevant one), the point remains: an eye-grabbing, immediate image on your financial brand's website can contextualise the company, display a product, and add a human touch whilst emotionally stimulating a site visitor. As is explained, choosing an appropriate image is "as much art as science" – everything needs to be HD and blur-free of course, but artistic in its cinematography, too. There's even a checklist supplied to provide some much-needed image-building pointers, as well as guidance on coding. This article delivers all the tools needed to build a wonderful fin-site header image, courtesy of self-proclaimed "UX lover" Nick Babich. You really can tell that he is as well.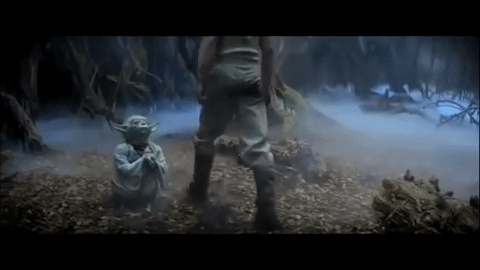 Video, video, video. Do it.
We here at Kurtosys are starting to get the video bug, and you should too, especially as this article highlights how easy social media platforms make it for anybody – from amateur dramatic to Tarantino – to produce video marketing. Any industry can benefit from self promotion on social media, and here are HubSpot's invaluable tips to instantly connect your brand with your consumers: mastering the art of soundless videos, Instagram's 1-minute-capped wonders and Instagram and Snapchat stories. Facebook videos seem like a no-brainer for any company considering its 1.94 billion monthly users, and Twitter offers very similar services. With plenty of choice come plenty of videos, and I think you'll agree that the huge range of potential video-styles is obvious from this article. A slideshow of motivational quotes, a montage of Hawaiian delicacies and a zoomed-in gif of a plastic figure of Yoda accompanied by hold music – it's all here. Pretty random, but nevertheless some good inspiration for all marketers to claw in leads and customers.
Industry News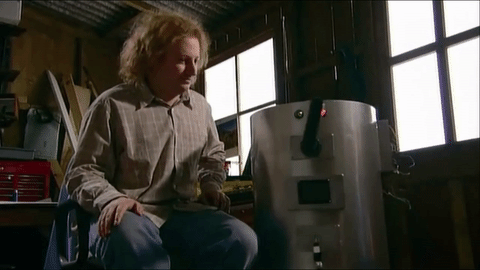 India is actually an area we haven't touched much here at FFMR. Luckily, its time has truly come, as it is branding itself as one of the planet's most prolific hotspots for digital payments. That is particularly evident in Taruka Srivastav's assessment of the country's digitalisation. Due to the role of the government (pretty big on demonetisation and online transactions), as well as the private sectors, India's inevitable cashlessness could become the route to its economic recovery, accompanied by the fact that the country's millennials are a driving factor for the digital financial market with a high level of mobile users. The government is even reported to be looking into augmented and virtual realities as it plans to move from being 'data poor' to 'data rich'. With the fastest and cheapest payment systems in the world, India is a fintech forerunner, with a flurry of important developments to flow in the very near future.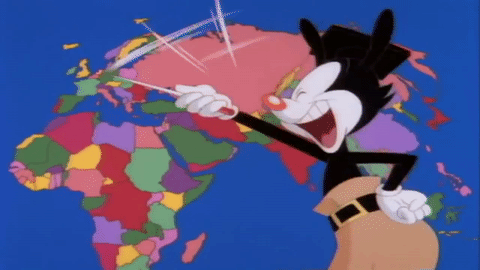 We often cover the ascension to the European fintech crown here, but now that title seems to be opening up for the whole world to take. This week, at MoneyConf in Madrid, Taavet Hinrikus of fintech giant Transferwise was adamant that this contest was now legitimately being fought between 50 cities globally, and given the fact that Transferwise operates in the UK, Australia, the US, Japan and Singapore, it's safe to say that the company has seen all of the fintech envy. The world's skies are now filled with top tech talent being flown all over to bring their expertise to every region. Given the birth of a new sandbox regulation in Singapore, political change after Brexit and Macron's election, and Luxembourg's public-private partnership, competition is rife and the global fintech scene is looking electrifying right now. Get excited.
That's all for this week. Catch up with past Fintech Marketing Fridays and don't forget to return next Friday for more resources.
You can also tweet us with any resources that you've found helpful this week.