Welcome to our digital marketing round-up
Here at Kurtosys we fall down the digital rabbit hole so you don't have to. We've pulled out some of the best reports, eBooks and articles from the digital sphere, ready for you to use for effective fintech marketing.
This week's round up brings you the countdown to GDPR, finserv rebranding, another breakthrough for Bitcoin and blockchain's version of hell.
Beware.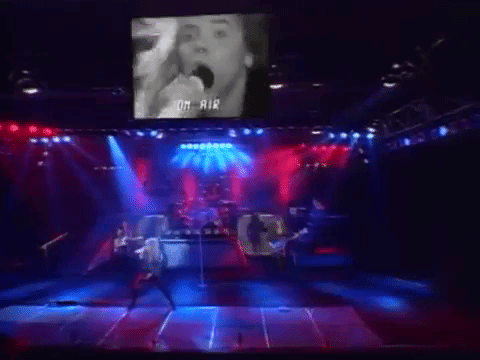 That headline: big claim, Matthew Hughes, big, big claim. But hey, he's backed it all up with some evidence from an article by the World Economic Forum, who surely know the worldwide financial landscape pretty well. Silicon Valley still remains a technological tractor beam which attracts young and aspiring startups like a firefly to a gas lamp, but Europe seems to be doing the job too, and here's how, with the author going through the WEF's "key points". Here are the key points of the "key points"…
Europeans, seemingly, absolutely love the idea of being self-made and starting their own businesses, with investors also fairly keen on the idea and shelling out some Euros to make wonderful plans come to fruition. Also, Silicon Valley is its own compact vineyard of techy talent, but Europe is home to a whole bunch of these; each country is a microcosm of startups, incubators and accelerators, some being so small and mighty that they are more internationally-minded, wanting to break out into the global fintech market. Plus, there's cheaper rent and a lack of excess in relation to practicality (unless you count Fling, whose CEO dreadfully squandered funding on lavish lunches and debaucherous office parties, as we've covered before). Silly. Still, there's a good pros and cons weigh-in here – who'll top the startup scene in years to come?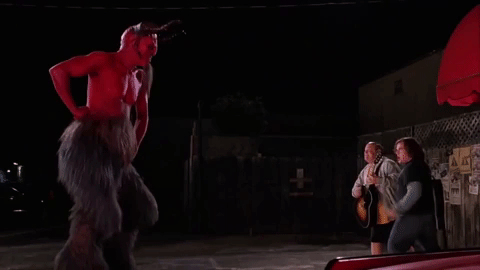 We're usually chatting about blockchain's perks, and now here we are with a big ol' spanner in the ledger, courtesy of Fortune mag. As IBM's director of research Arvind Krishna uncovered, a whopping 90% of firms experimenting with blockchain early fall into the "chasm of death". 'Chasm' is now a tech investor term too? How morbid. A very Dante-esque financial technology situation going on here, involving a money-grabbing, cynical Beelzebub claiming the hopes of eager startups wanting to use new protocols. It doesn't seem fair. The tech underground is seemingly not able to get its voice heard until those mainstreamers jump on the blockchain bandwagon; Ferris Bueller's mantra "only the meek get pinched, the bold survive" clearly doesn't always work, sadly. That is true, unless you're in the financial sector. Companies are clawing themselves free from blockchain hell and, in fact, benefitting from building blockchain technology, as is the food retail industry. For fintech and pork chops, it's blockchain heaven.
A Lick of Paint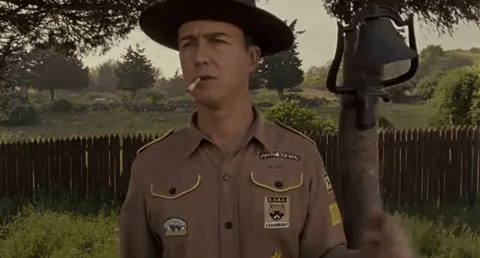 And now, marketing tips from one of the world's most successful SaaS companies: Salesforce, direct from their CMO who presents an insight into their latest innovative advertising campaign. Since last year, Salesforce has been branding itself under its 'Trailblazer' concept, influenced by CEO Marc Benioff's love for National Parks, the aesthetics of which seem to meld with Salesforce's view on customer satisfaction and community. It's as if all of its clients are a picnicking family on one big adventure, and that's exactly what this off-the-wall campaign shows, somehow. Bold graphics created by an award-winning agency and illustrator absolutely nail the concept; cartoons of US parks being explored by a cute bear and a kid in a raccoon onesie somehow accentuate Farmers Insurance, Amazon and Intuit's reliance on the world leading CRM perfectly. You'll see. Whilst the "magic realism" concept is a risky one, it pays off and still advertises Salesforce' cutting edge Einstein AI and other product enhancements. It's also not so outlandish that the company wasn't able to translate the whole thing to a real-world setting: check out our very own Courtney McQuade's evaluation of 2016's 'Dreamforce' expo here!
Under Consideration – Brand New: Flying the Coop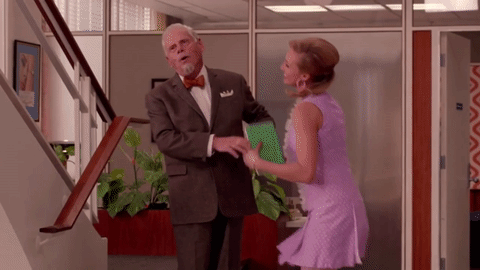 If there's any site that scrupulously values (or indeed devalues) a rebrand, then it's Under Consideration's 'Brand New'. Recently, it focused on a complete brand overhaul within the financial services industry: US home-loan company Nationstar is, as of August 2017, making a quantum leap by changing its name completely. The mortgage sector making a drastic change? Well I never. That's exactly what this case study feels anyhow, criticising "standard-issue finance-y stuff", but also being fairly blasé of Nationstar's name-change to Mr Cooper, due to its connotations with a certain shock-rock hero and an ad-agency partner in TV's Mad Men. I personally think that makes it quite cool, with a sharp, to-the-point logo, colour scheme and tagline sticking to its idea of "keeping it simple" between the company and its clients. The embedded promotional video provides the company's reasons for change, and whilst the brand refurb may seem quite severe, it's a good lesson for finserv to not fear the testing of the marketing waters.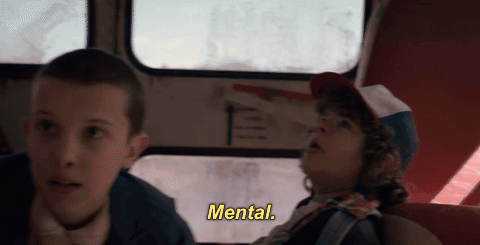 Just as Salesforce is a ginormous world-leading company, so is the ever-popular streaming service Netflix. For marketers in both B2B and B2C, amassing an audience is a core responsibility, and how is it that Netflix manages to pull the members in and keep them coming back for more? Money? Perhaps… it does have a lot, which helps. However, its combination of innovative marketing and smart twists on the fundamentals are more so a reason for its success, with 4 examples given by Dennis Williams here. With such hyped-over hits as Black Mirror and Stranger Things (both are great, unsurprisingly), Netflix was able to smash gamification, creating individual apps and widgets relating to the shows for users to play along with and customise. It also uses machine learning to track browsing behaviour and even simply reuses feature-specific logos and screen-grabs to go viral on social media. Even Netflix merchandise (Netflix socks! Oh my god!) has made the service as big a pop culture icon as the shows that it creates. As the best example of a company gambling on original features, content marketers everywhere can take a leaf out of Netflix's marketing book, or indeed its whole library.
Voices and Vices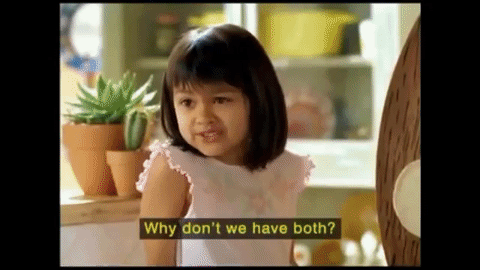 Hooray! It's the long-awaited return of digital money raconteur Dave Birch, who expertly blends his life experiences with the most pervasive issues in the financial sector in a thought-provoking ponder session. This time, the Anthony Joshua vs Tyson Fury of the payments industry comes to the fore: digital vs cash. Now, you may be thinking, "porque no los dos?", and that's exactly what Dave weighs up here. So-called "push" payments are a staple for fintechs, but for security reasons worldwide, existing payment technologies are seemingly a way away from becoming complete dinosaurs. Similarly, ongoing questions about PSD2 regulation have cropped up in Dave's interactions, more so from workers at tech companies rather than banks or traditional financial institutions, the former seeming well on the way to implementing one of their various strategies to comply with changes in the payments industry. There's much to mull over here as the author does himself, whose past opinion on payments is given, and ratified. Dave Birch: the payments mystic.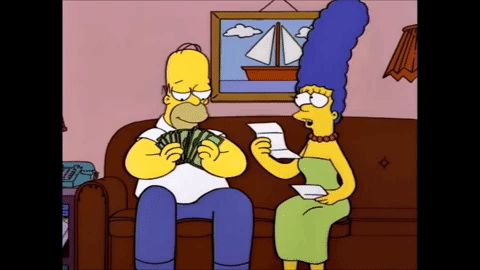 Away from the written form, here's another neat 10-minute interview courtesy of Fintech5, this time having a natter with Bryan Claggett, the CMO of personal finance solutions company Geezeo. He also goes by the title of 'chief collaboration officer' (don't you worry, he explains exactly what that means), but the discussion is a relevant and relatable insight into the worlds of banking, technology and marketing, all seemingly juggled by Bryan. Not only that, but the interviewer is particularly complimentary in branding the Geezeo marketing boss the 'funniest man in fintech', one always armed with a quick, witty daily post on his social media channels. They're well worth a look in, and, as expected, there's some classic banter involved here about bitcoin mining and requests to transfer money from the 'bank of dad', which also doubles as a fitting example of the power of digital payments. Curious? Give the embedded chat a listen.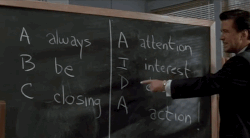 Straight back into that hand-written stuff (well, typed), and an article about the power of the written word. I've mentioned before about my love for literature, and here's another example of the merging of finance and the classics. I have to admit, it's a strange article, highlighting the views prevalent in Mihir A. Desai's book "The Wisdom of Finance", which preaches the idea that it is best to find financial inspiration in unusual places – these being literature and popular culture. Confusing, right? Even more so are the examples of interest in the insurance market stemming from The Maltese Falcon or finding finance theory in Pride and Prejudice. You read that correctly. Desai also highlights how investor oversight can be characterised in The Producers, just as much as, say, salesmanship is shown (or condemned) in Glengarry Glen Ross or stock brokering is shown (or condemned) in The Wolf of Wall Street. A fascinating read, which ultimately gleams that financial needs are a universal human problem, and fictional characters reflect exactly what we all are. The power of literature, people.
Industry News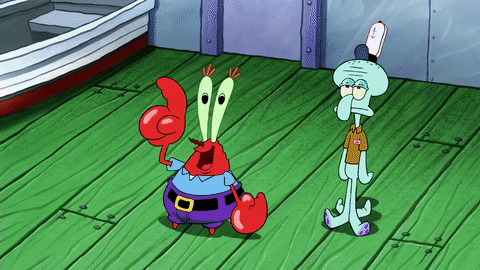 Yesterday was the day. It's officially a year to go until GDPR gets rolled out – the data protection regulation that marketers must adhere to. Haven't you heard? Well, technically, that seems to be the problem. This week has seen a cavalcade of articles on the subject, all pointing to the fact that, still, 24% of marketers are completely plan-less. Simply pleading ignorance to GDPR's actual meaning (sympathy offered here: it is confusing) is not good enough, and if it continues, a pretty hefty fine could be the punishment. I (mercifully) won't disclose that sum, but this article will. Marketers shirk the responsibility of GDPR to CIOs, but companies whose CEOs are up-to-scratch with the regulations' changes are the ones embracing its impending entrance, as are financial companies that must already adhere to diverse regulatory issues, particularly with their shedloads of data. Even with the right permissions and infrastructure to deal with GDPR, make sure your marketing stays afloat: this article will provide some much-needed warning.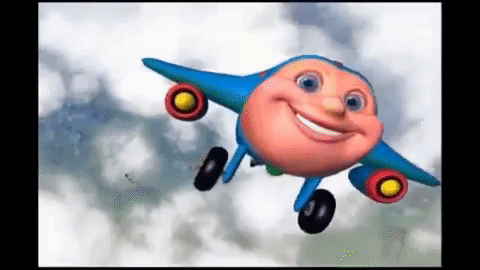 Week on week on week, Bitcoin goes from strength to strength to strength. For the first time, I'm happy to announce to the cryptocurrency nerds that Bitcoin has reached its highest valuation ever. Trading is up by 9.1%, as reported here, which is equal to $2,208.94 per coin. Blimey. The reasons for this being shifts in the global economy, and that Japanese airline Peach has become the very first airline to accept Bitcoin as a legit payment. The pandemic doesn't stop there; this also seems to have kick-started more global interest in its validity. For example, whilst Russia planned to leave Bitcoin exploration until 2018, allegedly its biggest retailer is already claiming to start accepting it. And the Winklesvoss Bitcoin-based ETF? It could (possibly, only possibly) get passed in its ongoing legal battle. With a market cap of around $35.9 billion, Bitcoin is the most successful currency every year since 2010 (pretty much, forget about 2010). I have a feeling this won't be the last news about it…
That's all for this week. Catch up with past Fintech Marketing Fridays and don't forget to return next Friday for more resources.
You can also tweet us with any resources that you've found helpful this week.