Welcome to our digital marketing round-up
Here at Kurtosys we fall down the digital rabbit hole so you don't have to. We've pulled out some of the best reports, eBooks and articles from the digital sphere, ready for you to use for effective fintech marketing.This week's round up brings you superb blogging wordplay, Bitcoin theft, the introduction of fintech exams and some questionable vlog acting.
The Fintech Fundamentals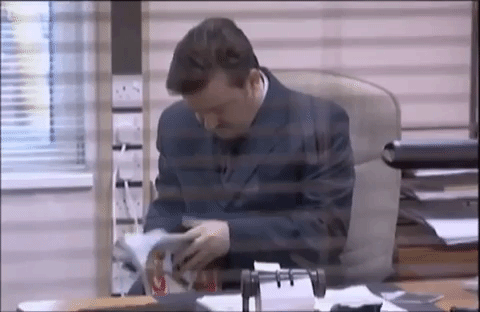 FREE MAGAZINE! You just can't say no. What a way to kick off this week's FFMR: 59 pages of financial technology news, articles, insights and statistics wrapped up in a scroll-down in-web browser package. Featuring such hits as:
An article explaining opportunities following the upcoming PSD2 legislation (plus the 10 things you need to know about it, its status as a threat, and more…)
A condensed life-story of Philipp Bock, founder and CEO of allpago (payment solutions for Latin America) and his foray into fintech
The dangers of banning "screen scraping" for European fintech
And the main attraction is Financial IT's 2016/17 'Pathfinder Ranking', which allocates 50 places to what the jury deems this year's most promising fintech startups, according to 4 criteria, and includes a table of additional 'rising stars'. The magazine gives a comprehensive lowdown of each company, so it's a publication stuffed with useful fintech gossip. Not in the tabloid style that I've somehow painted it as in that last sentence; it's well worth a look-in for financial technology professionals.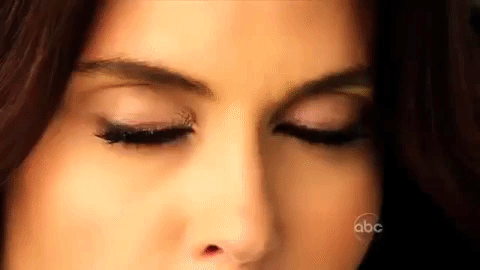 The anonymous (or maybe it's collective?) authorship of this article from simply 'The Coinist' is full of intrigue, much like the story that it dictates to us. If you're a follower of the bitcoin-fanclub subreddit (r/bitcoin), you'll be aware of a bounty that has been offered to find stolen Bitcoin. (What's that? A traitor in the Bitcoin community?) Indeed. Perhaps the crypto-club's membership is not quite as simpatico as we believe it to be; like a geeky Desperate Housewives on a global scale. Strange. But this week also saw some criminal usage of Bitcoin (the malware that infected the UK's NHS services demanded ransom in Bitcoin), and whilst the transactions are public, hackers have created thousands of 'fungible' red herrings to throw any crypto-sleuths off the scent. This case is a rip-roaring read, digging out such skilful phrases as "taint on a currency lends legitimacy"; anon. demonstrates financial blogging at its finest. There's more of that later on, too…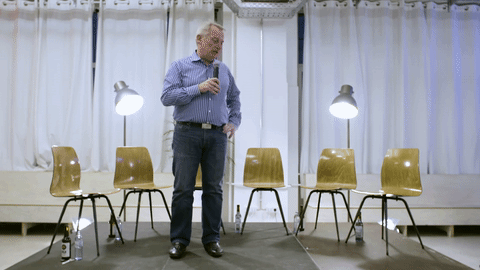 Known professionally as The Finanser, I'd probably dub Chris Skinner the Fintech Godfather, flying the flag for UK financial technology around the globe. Most stuff we've included from Chris before (quite a few blogs posts in fact, he's highly consistent) is written, but here he is in the flesh, doing what he does best (as he says himself): "flying around the world, talking about fintech". Albeit an interview from a couple of months back, the topics he covers are still relevant to the worldwide fintech community, including the impact of Article 50 on financial companies' regulatory licenses; the influence that UK fintech (and London's supportive regulatory environment) has on other countries and their financial centres and the LATAM fintech landscape – varying economic and financial developments that Chris has kept tabs on since '92. Learn the facts from the master.
Authorial pointers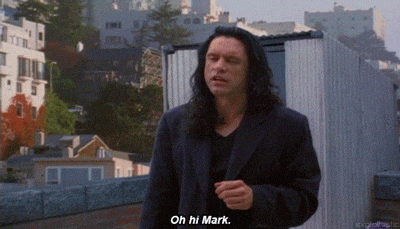 The Here's Why video marketing series from Mark Traphagen and his buddy Eric Enge is now past its 118th episode. Pretty impressive stuff, and it goes to show that they're practicing what they preach: their own style successfully portrays their content in a memorable way. Even if the lads' style is being quite awkward, staring longingly into the camera (and perhaps reading an autocue), some slightly dodgy acting, questionable outfits and a stock office backdrop, hey, it's part of Mark and Eric's charm. And when it comes to writing, style is just as important; idiosyncrasy and flair rejuvenates content, and this is coming from Mark who used to teach literature and writing, with a little help from a book by a Harvard psychologist. The written word is powerful, and as you can imagine, some Shakespeare is chucked into the mix here. Mark gives three reasons to style up your written marketing attempts, links it to dating (genuinely), and gives tips on how to improve your authorship.
On a side note, I think (unintentionally) Eric's "Oh. Hey Mark" is remarkably akin to one of Tommy Wiseau's iconic moments in The Room too, which is amazing.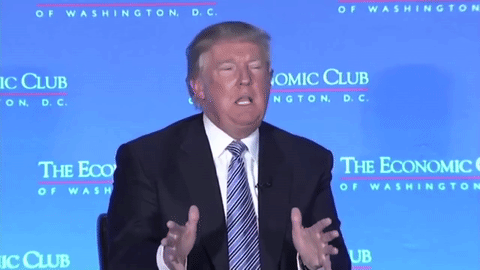 A line from this article resonated with me quite a lot: '[Trump] made words like "huge" and "big-league" a laugh line unto themselves on late night TV and in offices around the country', and that's because the "huge" thing has indeed become a bit of a thing in our office. It's not just in the US then, apparently. But it's true that the Trump-era does seem to be characterised by "huge" amounts of hyperbole. And for the financial services industry, a sector whereby big claims and plans could essentially just pass as flat-out lies a lot more easily than in others, how can financial marketers control their embellishments? That's exactly what Joe Anthony's article aims to discover; a funny study into the author developing his own "B.S. meter" by removing all adjectives from articles to be left with, essentially, bare bones. We're all guilty of adding rambunctious, insidious, translucent and extraneous adjectives all over the place, and given the fact that fintech disruptors and low cost, innovative ETFs are bound to generate a bit of hype, marketers in finance need to control themselves and not let "huge" overstatements get a little out of hand.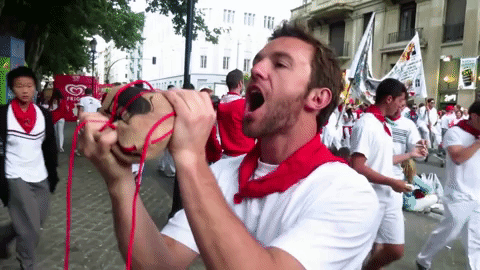 Forever a challenge: maintaining originality and literary flair when writing about stocks and investment. This article, which could easily have been dry, is in fact one of the greatest investment-based blog posts I've ever read, period. It begins with a thought-out pre-article introduction pondering financial regulation and how bullish investors are poised to "sell the hell out of this market". That's just one instance of this piece's words-and—sounds experimentation. The title effortlessly and cleverly blends a tradition in Pamplona with investor 'bulls' and the 'running of the mouth' colloquialism with pinache, then expands on these themes using Pamplona as a set-up for the modern bull market ("the bullish cabal will keep running the Street"). It's admirable wordplay, a lesson on perfect blog writing and features similarly inventive phrases as "stalwart prudes" or "the sadistic seed of demonic dictatorial despots".
Leaving the writing sycophancy aside, Danielle DiMartino Booth, as well being a talented writer, really knows her stuff about the mindset and fate of overly bullish investors. I hope you enjoy the read as much as I did.
Industry News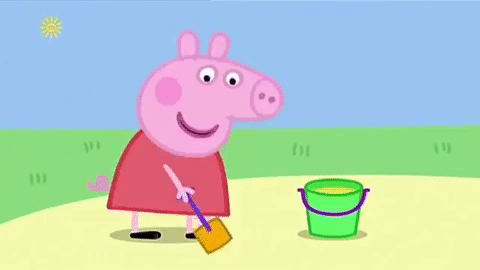 SANDBOX ALERT.
It's the first time in a long while that this kind of news has surfaced, hence the first time to ring the sandbox alarm and, evidently, I got a bit excited. We've prattled on about the UK's FCA-style regulatory initiative, (particularly in the Fintech World Series), and now there's some evidence of other countries taking the plunge. Japan are planning a deregulated sandbox (well, regulator-free trials at least), under heavy fire from critics of its existing fintech regulations. And the tech bug seems to have permeated Japan's financial sector; banks are experimenting with digital payments and transfers over blockchain, and all three of the country's 'megabanks' are investors in bitcoin exchange bitFlyer. Exciting stuff. Japan's love and mastering of technology is already a major part of its DNA (you just can't go wrong with Nintendo), so with the opportunity to garner new innovative fintechs, Japan may be taking another world-leading tech-step. Bring on 2018.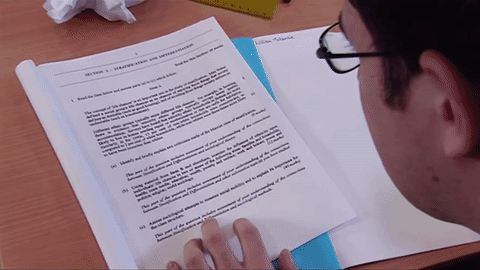 It's exam season. For any students reading, stop – you have work to do. Unless you're studying for upcoming CFA exams, in which case, read on, but I still don't think I'm the best teacher. But, the fun news that fintech is now about to have a more significant role in the financial exams may make the FFMR some sort of revision material (who'd have thought!). Yep, the CFA Institute has divided the broad topic into 4 categories so students can get to learn absolutely everything about one of the world's most important subjects (no bias). These are (in brief):
Analysis, big data and AI
Fintech's impact on portfolio and private wealth management, and robo-advisors
Capital: P2P lending and crowdfunding
Payments, cryptocurrencies and blockchain, and how regulators cope with technology

Fintech has a big future. Let's get these fintech kids educated to change the financial world as we know it.
That's all for this week. Catch up with past Fintech Marketing Fridays and don't forget to return next Friday for more resources.
You can also tweet us with any resources that you've found helpful this week.