Welcome to our digital marketing round-up
Here at Kurtosys we fall down the digital rabbit hole so you don't have to. We've pulled out some of the best reports, eBooks and articles from the digital sphere, ready for you to use for effective fintech marketing.
This week's round up brings you an influencer marketing catastrophe, digital wealth updates, newly-elected French President Macron and more awful financial stock imagery.
Reporting on Robots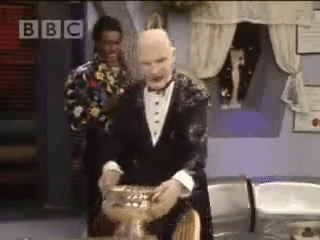 We're back after a short break! So what better way to kick-start a return than a full-blown report on the evolution of digital wealth and the rise and rise of robo-advisors and ETFs? If you were thinking of a better way, there isn't one.
Courtesy of fintech report specialists Burnmark, this compact review of informative text, timelines, graphs and infographics is the perfect way to recap exactly what's going on in terms of digitalisation within wealth management. As is reported, "countries such as China, India, Russia and South Africa have large segments of millennial investors" – the perfect market open to new digital advisory platforms. But as you can see, these fintechs are beginning to numerate and develop, in sectors including 'women-specific' and 'white label solutions' the world over, and the regulatory landscapes in various countries is also provided. It's a one-stop-shop for all your chatbot expertise.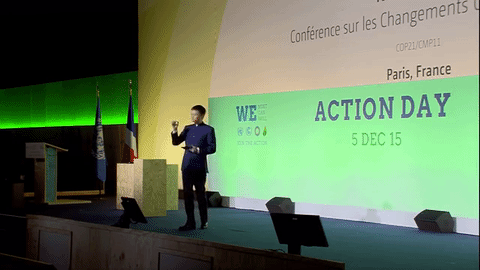 Within the past few weeks, Time published their annual list of the globe's 100 Most Influential people in leadership, business, popular culture and the arts – you can find it here. Indeed, we see some big hitters from completely varied industries; Pope Francis, Simone Biles, Jeff Bezos, Margaret Atwood and – a name I was particularly happy to see present – Donald Glover. But to us in the financial industry, the absence of Jack Ma, one of the world's most renowned businessmen and thought leaders, surely seems odd. Indeed, his stance as just this seems cemented here upon watching this recorded talk, where Jack offers his opinion on why the Internet has been so beneficial for the world and how he is continually inspired to drive digital advancement. It's a wonderful insight into the one of the planet's most innovative minds, and he even demonstrates a remarkable e-commerce solution that will surely become commonplace very shortly. Even if Time has left you out (this time), Jack, I sure haven't.
Cash Money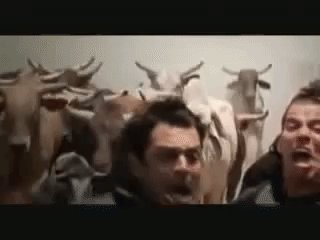 Wealth Management: clearly under the spotlight in this week's edition of FFMR, but the time for advisor and investor behaviours to change due to digital has most certainly come, made evident by the smorgasbord of articles on the subject. This Charles Darwin-inspired blog entry from The SS&C Learning Institute on the changing investment landscape gives a brief history of disruption faced by financial advisors (a topic very close to our hearts here at Kurtosys) in a self-described "bullish" fashion. So much so that they all but definitively class 2017 as the year fintech will take over the world, with the robo-advisor/AI craze rapidly being made manifest. As Jack Ma explains in the prior post, much of the digital revolution is moving towards customer centricity, and that applies here too as the relationship between investor and advisor can be improved through the use of digital tools. There's plenty more information and statistics here – take a gander.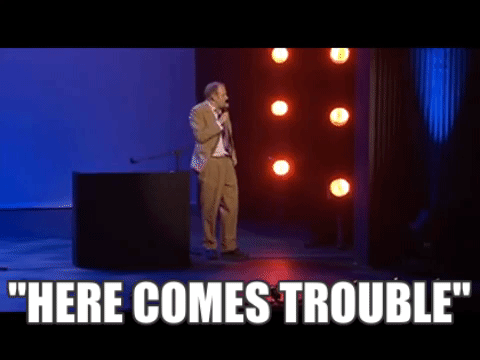 Ah, we do love a pun. Finance-related puns. UK-based financial consultants The Lang Cat are usually pretty on fleek with their wordplay and inventive titling efforts, and it's good to see that their latest post follows the tradition. Author Mike Barrett delves straight into the issue of money being invested into cash ISAs rather than stocks and shares ISAs in the UK; ultimately, those not involved in the investment industry are simply not investing. The thought of investing is terrifying, like sacrificing your favourite pair of jeans to the dustbin when you've discovered a rip too near to the crotch, unsure whether you'll ever see a pair as good… or better. As Mike argues, it's up to the industry to make the prospect of investing less scary for those wary of risk – with app Moneybox being a pretty spot-on example of how fintech is going the right away about coaxing people into the wonders of personal, intelligent investment.
Marketing Angels & Demons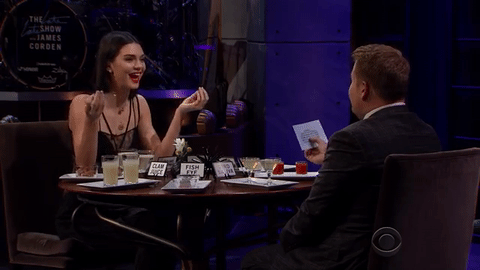 If you're a keen Internet surfer, then you'll probably be aware of the backlash from the recent failure that was Fyre Festival. Is it bad to feel an air of schadenfreude about it? Considering the torrent of sarcastic abuse on social media that came as a result of the 'Caribbean Coachella' failing to adhere to its exclusive tag, probably not, with this article from Jeff John Roberts being similarly tongue-in-cheek about the whole shebang. We've talked about the importance of influencers for marketing before, and indeed this whole gig, partly organised by Ja Rule (who, granted, made this classic), solely drew in its rich-kid clientele using Instagram-famous celebs, who ended up not even turning up (probably for the best). And more importantly, the news of social media influencers being sued due to the 'handing over' of their accounts is pretty darn serious; this festival collapse has also brought to the forefront legal actions being taken against celebrities themselves, irrespective of brands who are all too familiar with regulations regarding the use of celebrity influencers. All industries can learn valuable lessons from this catastrophe on exactly how not to see through a marketing campaign.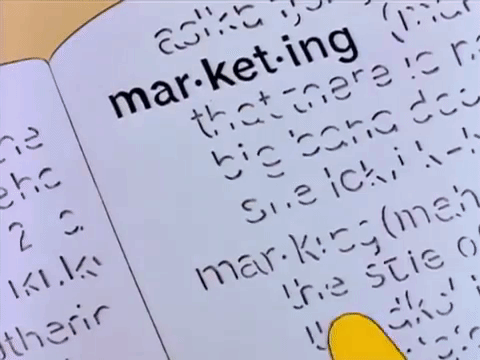 If you like your marketing posts to be smarmy and cutting with a healthy serving of sarcasm, then this will be right up your alley. It's certainly a hit with yours truly, even if I am more of a 'full-time nihilist' (again, take that with a pinch of salt). But again, the marketing profession, much like the financial ecosystem, is governed by in-crowd buzzwords. Job titles are there to be nodded at whilst thinking "wait… that's just three bits of jargon put together?", and we're all guilty of spending a day of every working week refreshing every analytics page to see if the number of views has risen, alongside the time you've spent refreshing your own blog posts yourself. Again, this is all very blasé and silly, but Graeme Keeton's article is an entertaining look through the microscope at the quirkiness of the marketing business, by marketers… for marketers. Plus it has clips from The Simpsons!
(Classic content marketer).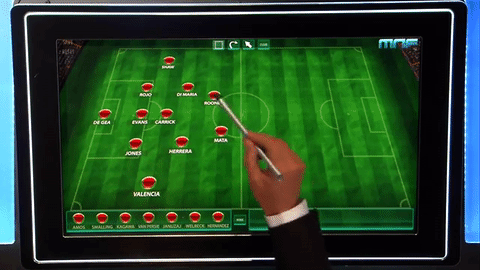 Video marketing. A while ago in FFMR, we discussed the success of this 'art form', even going so far as to try it ourselves (please check out our video roundups here!) Now, it seems like both B2C and B2B companies alike are ready to take on yet another innovation: interactive video. The content marketing factory just keeps on producing. In order for us all to become acquainted, Hubspot have dug up three examples of brands already putting this method to the test, as well as their own interactive instructional video about the article. Meta. Included here are chances to con an investment banker courtesy of Warner Bros, a remarkably immersive experience at learning CPR (put together by The Resuscitation Council UK) and a light-hearted company-culture-focused recruitment drive (go-karting included) from Deloitte. Reading this on the page sounds startling enough, and the actual videos are pretty swish, so please check out the article and the interactive experiences. You won't regret it.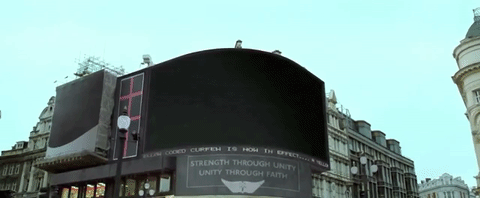 Marketers and bloggers within finance will, at some stage, have trawled through endless piles of stock imagery that seem to almost lampoon the industry rather than portray any merit whatsoever. You know what I'm talking about: the hyperbolically genial colleagues smiling around a laptop, a firm handshake between a human and an android, and now we find not one but a whole gallery of stock images used to 'display' cyber security on a scale from simply ridiculous to eerily surreal and, dare I say it, creepy. Seriously, look at the last one included – what's going on there?! The fact that this article is "back by popular demand" does not surprise me in the slightest: Daniel Solove's roundup of the bane of all blogging is hilariously accurate, with accompanying blurbs that sum up our conflicted view of them. The immediate response is that they really should cease to exist, but then again, you need a bit of light relief every now and again, right? Long live stock images.
Industry News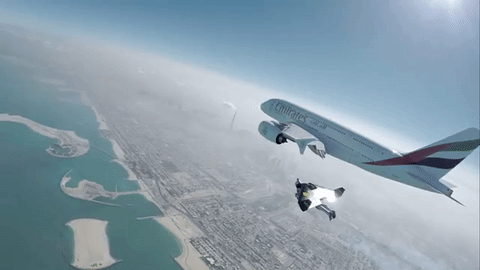 It's no secret that Dubai is one of the most innovative hubs in the world in terms of business development, so the news of its ambitious aim to become reliant on blockchain is an exciting prospect for fans of digital. The government is planning to increase its own efficiency and that of businesses based in the emirates through the use of the technology, becoming the first blockchain-centric government in the world by 2020. Impressive indeed, but if anywhere's gonna do it, it'll be Dubai; since March, Smart Dubai has already made an effort to implement blockchain and is looking to run workshops bringing the public and private sectors together for some serious collaboration. Even Dubai's largest bank, Emirates NBD, is an early investor in blockchain, so these developments look set to take off extremely rapidly. Keep one eye on Dubai, blockchain fans.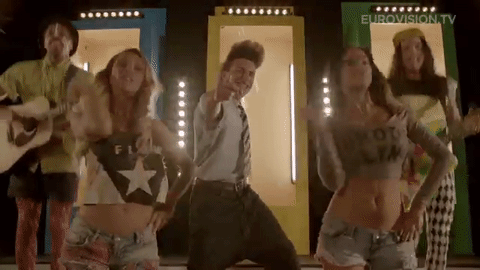 Voila! After much speculation over the French election, Macron vs Le Pen ended with a win for political youngster Emmanuel Macron, a businessman and financial adviser who, as Madhvi Mavadiya notes, already has "the financial industry at the forefront of his mind", and his manifesto. A huge €50 trillion is looking to be invested in apprenticeships, environmental measures, infrastructure and – most relevant to us – digital innovation. Of course, with the ongoing feeling that UK businesses will flee the country because of Brexit negotiations, possibly to the nearby Gallic shores, the future of French fintech (with its proposed plans to lower financial regulations too) looks extremely bright.
An important shake-up of the European fintech landscape for sure, but who will top the leaderboard of most-adored floor-filler? We must wait 'til tomorrow for the Eurovision Song Contest 2017 to decide what remains objectively the biggest competition that Europe faces…
That's all for this week. Catch up with past Fintech Marketing Fridays and don't forget to return next Friday for more resources.
You can also tweet us with any resources that you've found helpful this week.