Welcome to our digital marketing round-up
Here at Kurtosys we fall down the digital rabbit hole so you don't have to. We've pulled out some of the best reports, eBooks and articles from the digital sphere, ready for you to use for effective fintech marketing.
This week's round up brings you the digitalisation of wealth management, a Bitcoin café, Asia's booming mobile payments industry and a pop quiz.
What we've been waiting for!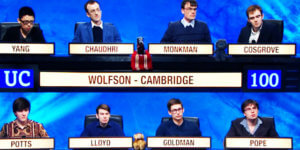 Finally! I was lucky to stumble upon this hefty study this week, looking into every nook and cranny of the worldwide phenomenon that is cryptocurrency. Considering what is to come later on in this week's roundup, it would be wise to brush up on your knowledge of digital currencies, but what better way to do so than check out this advanced report courtesy of the University of Cambridge? This study interviewed 150 cryptocurrency companies and individuals to bring together a humungous list of key statistics (such as the number of active companies, wallets and miners), plenty of graphs and pie charts, and a handy glossary to keep you up to date with all of the digital world's advanced terminology. We'll be spending most of our lives living in a bitcoin paradise. A great resource from Cambridge Uni, especially after the defeat of Wolfson College Cambridge to Balliol College Oxford in this year's University Challenge final. It really is a shame to see internet sensation and nationally-loved hero Eric Monkman leave our screens.
Marketing Wrap-ups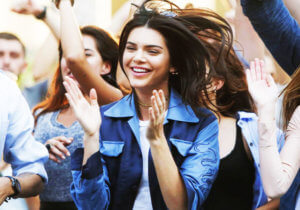 Another week, another weekly roundup on everything marketing, tech and social media. In a similar vein to our very own FFMR, Shel Holtz's collection categorises everything from marketing and PR news to VR and AR, accompanied by an informative blurb describing exactly what's going on, and usefully includes Shel's main takeaway from the article described. It's most certainly been a busy week for these sectors, including such highlights as:
How not to make an advertisement by Pepsi
Twitter replacing their "cutesy" egg profile image for newcomers to combat trolling
The colossal rise of new social media platform Mastodon (not to be confused with the band, who are wonderful), becoming more and more of a challenger to Twitter
A Swedish startup company effectively turning their employees into cyborgs
A study highlighting brand scepticism
CMOs admiration for artificial intelligence
News about fake news
And that's only a small portion. Follow Shel's updates for (another) weekly dose of the most relevant world-changing marketing and tech events.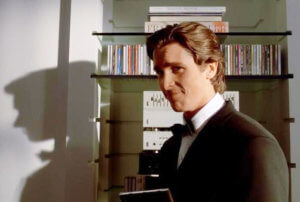 I can sympathise with Tara Hunt here; it's terribly hard to always churn out quality content. We are human after all, and to keep that creative flame lit is what content creators have to do all day, every day. Tara is a lively and skilful presenter, highlighting exactly how influencer content marketing should be done, all encompassed in a slick, well-edited video which we all strive for. There's some top tips here for maintaining the spark: sticking to routine habits (we are all creatures of it after all), making content back-to-back when creativity is at an all-time high, revisiting old content for fresh followers and talking to people 'on the outside' of your industry. Even enjoying a break, or going for a run, are great techniques – you never know when you'll spot a dog walker that influences your next fund marketing blog post. In addition, some fun pop culture excerpts from Old School to American Psycho to SNL are chucked in for good measure – enjoy!
Finance for the Future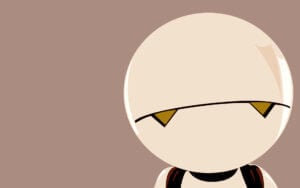 I suppose the title of this piece sounds a bit like a broken record, but it goes on to offer some useful insights into exactly how the wealth management industry can actually achieve digitalisation, focusing on the techniques of innovation strategist Anders Sorman-Nilsson. Most would think that digital automatically means "robo-advisor" in wealth management, but that's certainly not the case. The so-called 'transformation economy' and the personalisation of the customer journey and overall experience is of upmost importance to the financial industry, and digitalisation is the main way to accomplish this. For instance, blogs and tutorials on financial management and virtual meetings are just a couple of ways outlined here to show how fund marketing is the way forward for a technologically nascent sector.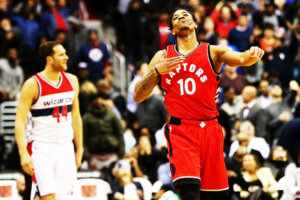 And so after all of that, what's the most innovative bank in North America and making the most of its digital offerings? According to Jim Marous, its CIBC (the Canadian Imperial Bank of Commerce), who goes on to suggest exactly why he feels that they have arrived at the bleeding edge of finance. For instance, many of their new-found young customers have never had to enter a branch since opening their first account (physical banks actually exist?!), yet mobile banking is also considered the best way to build a relationship between bank and consumer. CIBC also conducts testing in an innovation lab in Toronto and is credited for its state-of-the-art marketing and sales approach. Included is a rundown of their best digital approaches, including a mobile app, voice navigation and the 'Digital Cart'. Other banks should be following suit.
Industry News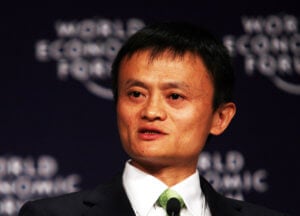 It's surprising how staggeringly low the usage of Apple Pay is by iPhone users in the United States. In a world where mobile payments seem to be taking hold, why is this news being revealed to such digital optimists like myself? It's sad. Instead, similar apps are absolutely buzzing in China and India. Tech and entrepreneurial magus Jack Ma's Ant Financial is massive, already tussling to buy out a money-transfer company against a Kansas-based rival. India is similarly on the rise; looking to ditch the use of cash in favour of the mobile phone, apps such as Boloro are becoming commonplace (it works as an ATM experience on phone, basically), and WhatsApp is similarly expanding to India with its digital payments feature. The Asian market is definitely spurring on the mobile payments garrison, will America finally show it some love?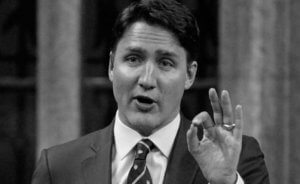 And now to revisit one of the most prolific industries open for investment: legalised marijuana. This week saw the launch of the first weed-related ETF on the Toronto Stock Exchange (Toronto featuring again?), but that's no surprise considering the fact that the administration under Trudeau is looking to legalise the recreational use of ganja by 2018. There is already a North American Medical Marijuana Index comprising of 16 companies, yet as its use is still illegal under federal law in the US, 11 of these companies are Canadian, with the ETFs move into America making it vulnerable to both exchange-rate risk and also complete peril, with anti-cannabis attorney general Jeff Sessions possibly all for its extinction. There's some information disclosing exactly how unbelievable the returns have been for some of these companies in the last six months, yet still, as the author puts it: "Investors in the sector should not expect a smooth roll, but a rough grind." Concise, insightful and uses good word play – I'm jealous.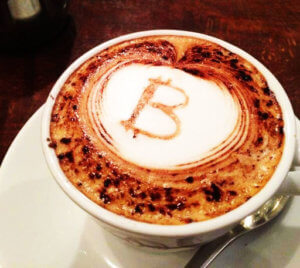 As Aaron Stanley notes, Deloitte has always been a firm advocate on the use of blockchain, cryptocurrencies and the like. So much so, in fact, that now they've built the 'Bitcoin Bistro'. Is there a most pleasurable way to finally experience bitcoin, and learn how it actually works, than by using it to buy coffee and danishes? I think not. It's situated in Deloitte's Toronto office (of course it's Toronto…) which also houses a bitcoin ATM. It's very exciting seeing an often intangible concept finally invading everyday life. We talk about digital currencies all the time here, and I personally look forward to trying them out for myself. I'm getting myself to Canada ASAP.
Bonus Fun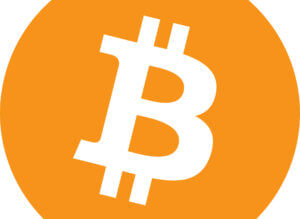 I warned you. I hope you're ready. It's time to test yourself about "digital gold".
There's also more information about the rise-and-rise of it here, 8 questions and answers (no peeking), with further explanations for the correct ones.
I got all 8 by the way.
Go.
That's all for this week. Catch up with past Fund Marketing Fridays and don't forget to return next Friday for more resources.
You can also tweet us with any resources that you've found helpful this week.