The FCA is showing it takes its mandate to foster competition within financial services seriously with the launch of a new initiative. The regulator has unveiled plans for what it calls a
'regulatory sandbox'
. Just as children play in a real sandbox, the FCA's version aims to create a safe space in which firms can test out new ideas for products and services without any regulatory consequences. It's all part of
Project Innovate
, a year-old scheme to encourage financial firms to develop disruptive technologies that can potentially shake up the industry and benefit the end consumer. From spring 2016, groups can apply to take part in the sandbox, although only a limited number will be able to join during the first year. Unregulated firms accepted on to the scheme will be subject to a tailored authorisation process restricted just to the testing of products and services. Authorised firms will be given assurances that enforcement action will not be taken against them at a later date. The regulator hopes the sandbox scheme will cut the time it takes to roll out new products and services, and help it to put in place the right safeguards for consumers before new offerings hit the mass market.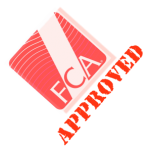 The FCA thinks the process could be particularly valuable in the development of roboadvice, blockchain technology, and
Regtech
(technologies which help firms manage regulatory requirements and reduce compliance costs). As it celebrates its first anniversary, Project Innovate has helped over 175 innovative businesses, the FCA says, five of which have since been authorised to undertake regulated activities. Recognising that many more companies now have an international presence, the FCA is working with other regulators on initiatives such as Project Catalyst in the US and Innovation Hub in Australia. Christopher Woolard, director of strategy and competition at the FCA, said: "To promote competition, it is vital that we support firms – both regulated and unregulated, whether large incumbent or small start-ups – that want to bring new ideas that can benefit consumers to market." Whatever you might think about its record of regulating the financial services market to date, it's great to see the regulator taking disruptive technologies seriously and trying to support young companies and new ideas. Commentators tend to agree, noting a level playing field and increased competition is good news for the FS sector and consumers. Dan Morgan is head of policy and regulation at Innovate Finance, a non-profit organization, which describes itself as an industry body for the fintech community. He says the FCA's sandbox approach should help boost investment in new technologies and drive up valuations. "The sandbox proposal goes beyond informal steers and should reduce the time it takes to get products to market and ultimately increase fintech investment, as regulatory uncertainty often weighs down valuations." Law firm Taylor Wessing has described the sandbox as "an extremely interesting idea" which gives firms a safe haven in which to experiment. "This constructive regulatory mobilisation provides a relative 'safe haven' that should be welcomed by businesses seeking to secure early-stage fund raising or to provide some leverage during commercial contractual negotiations. It is a strong indication from the FCA that growing, innovative businesses should not feel they are facing an impossible regulatory hurdle. "This recognition of the particular needs of positive disruptive innovation is a further tentative step towards a more sustainable regulatory position that actually can deliver real benefits for businesses, markets and consumers. It is encouraging to see the FCA use its mandate to promote competition this way and we are hopeful that more initiatives will be forthcoming." Taylor Wessing adds the proposals are not just playing to small innovators, but also encourage established firms, accelerators, and companies in other industries to use the sandbox to "learn through play". However, the firm is urging potential users to make sure they fully understand the application process and parameters. The FCA is inviting those with views on the options and ideas for the sandbox to participate in a sandbox event in December 2015, and is also calling for feedback. Visit
innovate.fca.org.uk
for details.