Founded in 2002, Kurtosys is backed by venture capital firms True Ventures and Triangle Peak Partners, and by our strategic partner and investor, Sapient Global Markets.
Our Investors
True Ventures

True Ventures, founded in 2005 and based in Silicon Valley, invests in early-stage technology startups. With three funds and $600 million in capital under management, True provides seed and Series A funding to the most talented entrepreneurs in today's fastest-growing markets. Aiming to make the world a better place for entrepreneurs, True encourages each founder's vision and has built resources to empower the employees, families and communities of its portfolio companies. The firm maintains a strong founder community and offers innovative educational opportunities to its portfolio, helping entrepreneurs achieve greater success and impact. With more than 150 companies funded and multiple companies acquired, True has helped create over 3,000 jobs. 
Triangle Peak

Triangle Peak Partners makes private investments in companies whose management it can work with to help create value. The firm has a deep background in venture capital and private equity investment, variously in private and public technology, energy, and alternative energy companies. 
Business Partners
Sapient Global Markets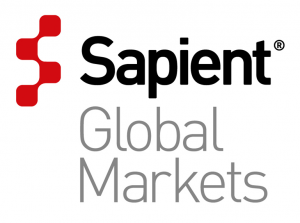 Sapient Global Markets provides business consulting as well as technology services and solutions to capital and commodity markets. For decades, Sapient has partnered with investment management firms to help them improve their processes, enhance their business models, meet regulatory requirements and transform client engagement. 
Sapient's Client Connect solution, powered by Kurtosys, enables marketers and client servicing professionals to enhance the client experience using proven data management processes, fund reporting and marketing distribution automation tools, as well as the latest user experience techniques. 
KNEIP

KNEIP is a leading service and software provider to the global investment fund industry. KNEIP works with fund managers and administrators around the world to aggregate, format and disseminate their fund data and reporting documents. Throughout, it controls, reports and actively follows up on quality and accuracy. KNEIP's data management, reporting and dissemination solutions enable its clients to free up their time and resources to focus on their core business. 
Nurture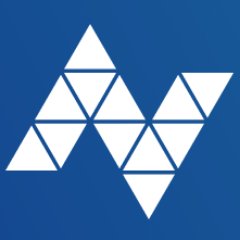 Nurture helps financial services organizations define digital strategies and create digital platforms that engage and manage the customer experience. Nurture provides a framework to build websites, portals and campaigns with analytical reporting to create a digital brand immersion. 
Data Partners
Morningstar

Morningstar is a leading provider of independent investment research in North America, Europe, Australia and Asia. The organization offers an extensive line of products and services for individuals, financial advisers and institutions. It provides data on more than 380,000 investment offerings, including stocks and mutual funds, and real–time global market data on more than 8 million equities, indices, futures, options, commodities and precious metals, in addition to foreign exchange and Treasury markets. Morningstar also offers investment management services and has more than $220 billion in assets under advisement or management as of 2017. It has operations in 27 countries. 
Trusted by the World's Leading
Financial Institutions