Diversity and Inclusion – women in tech
We dig deeper into the teams that we share our time with every day – their backgrounds, skills and how we can do even more to attract women into the tech space. As fast as the world is catching up with equality, there are still challenges for women within the tech industry and how we want to be a part of the paradigm shift that is still needed today.   
In the first of our talks with excellent women that work at Kurtosys, we chat with Deidre van der Merwe, Data Engineering Team Lead, about being an empowering leader of her team, her path into technology and how the space can help facilitate the hiring of women into the industry from an early age. 
Deidre van der Merwe - Data Engineering Team Lead
1. Who/what influenced you to pursue a career in the world of tech? Can any of your out of work life be related to your skills you use in your role?   
Computer Science was not a subject available while I was at school however I was introduced to coding as part of a short program offered at the primary school that I attended, and this sparked my interest. After completing high school, I originally signed up to study a Bachelor of Commerce but identified early on that this was not something I was passionate about. Leading up to the Y2K 'hype', I enrolled in a COBOL programming course and after completing it, went on to work for Nedbank where I had exposure to database and web development. Using my new-found skills and interests, I travelled abroad and grew both personally and professionally. It took me 6 years to complete my Bachelor of Science degree in IT Management which I worked towards while my kids were still young. 
2. What's the best thing about working in tech for you?
Being able to effectively and efficiently problem solve is something I love to do. Every task is an opportunity to learn. Working in the Tech space has taught me to embrace change and challenge – even get excited by it!

3. What do you think will attract women into the tech space?   
It is important for girls to be introduced to coding (and IT in general) while they are still at school. The more 'normal' it becomes for girls to be interested and excel in the tech space, the fewer perceived social barriers will exist for them.  
4.      What could we do as a company to ensure women are thriving in our own tech world?  
As a mom, my kids are my priority. There are times where I need to be in the office, but my kids have finished with school. Kurtosys have said from day one that my kids are welcome to come to the office while I finish off. We have taken them up on this offer many times! Acknowledging my family and their needs is something that makes it wonderful for me to work here.   
5.      What would you say are some of the challenges for women in tech within the industry, and do you feel Kurtosys is supportive?  
Some challenges I have faced have included how to break into the industry after raising my kids and studying, maintaining a healthy work / life balance and finding the time to stay technically current. Kurtosys values employee personal and career growth. They facilitate a mentorship program and encourage training and development through workshops and by providing licenses for online training platforms. The company allows for remote working which is priceless when one has a family with varying needs and demands that require slightly more flexible working hours. 
6.      Are they any new skills you have learnt while here at Kurtosys?   
I have had the opportunity to work with technologies I was not previously exposed to and have therefore grown technically. Softer skills including people management and managing client expectations have been required of me during my time at Kurtosys. The mentorship and guidance I received has helped develop these skills.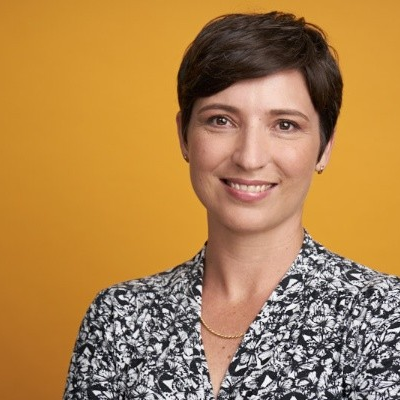 Whether you're looking to build a brand new secure website or improve your data visualization, get in touch and we'll be happy to show you.