​Kurtosys is home to more than 200 extraordinarily talented employees, working from offices in London, Raleigh Durham, Cape Town and other distributed locations, to bring better digital experiences to the financial services industry.
Our offices are open-plan and technologically equipped to nourish collaboration and engagement – whether our people are connecting in the same space or online.
We work in small, agile and dynamic teams with an emphasis on inter-departmental partnership.
Inside Kurtosys Cape Town
No matter where our people are based, these values form the cornerstones of the Kurtosys culture:
Trust
Transparency
Teamwork
Success
All are underpinned by our unconditional respect for our people and our clients.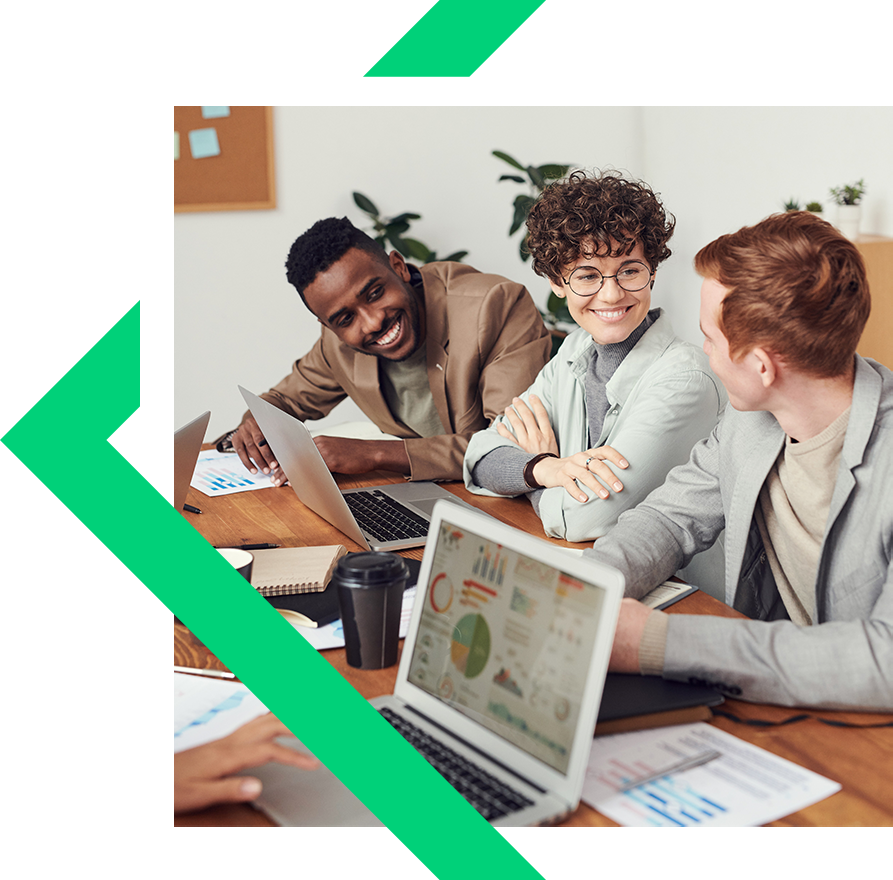 We care about your wellbeing
Your wellbeing – in every sense of the word – is important to us, and we're proud of our confidential support mechanism, the Kurtosys Employee Assistance Program. At no cost to you, this program offers all our people efficient professional counselling as well as guidance on matters as wide-ranging as mental health, financial management and legal support. 
Growth and real people at Kurtosys 
One of the markers of a thriving company culture is internal growth. Through innovative thinking and initiative, combined with cultivating an environment where people can see a growth path for their careers, we have multiple stories of our people starting out in one role or position, and then moving up or even across to different roles in their Kurtosys journey.
Being collaborative (not only in your own team, but with others) leads to a curiosity for the bigger picture of how the business works, and often sparks an interest in leadership or even a completely different career path – something some of our people have embraced. It often means starting with small steps, spending time with the team lead and upskilling, and then starting a new career in a supporting environment where you can follow your passion.
Diversity and Inclusion – women in tech
The world of tech is a space where things are rapidly changing – so is the growth and inclusion of women in the tech world. We are proud to have a diverse team that work for us that includes women across all teams in the company, as well as in leadership positions. We spent some time with a few of these driven, passionate women to find out about what sparked their interest in working in the tech space, who influenced them to pursue their careers and what keeps them thriving in their role here at Kurtosys.  
We dig deeper into the teams that we share our time with every day – their backgrounds, skills and how we can do even more to attract women into the tech space. As fast as the world is catching up with equality, there are still challenges for women within the tech industry and how we want to be a part of the paradigm shift that is still needed today.   
We proudly give back to a range of beautiful causes every year. This year, we have selected South Africa–based Athlone School for the Blind Association, which tutors and cares for 304 partially–sighted, blind and learning–challenged children.  
People at Kurtosys are warm and team–oriented, and often, great friendships begin here.   
As a company we value your efforts and want our people to spend time together and celebrate what's great about Kurtosys people.
Tech innovation stories from Kurtosys
Behind the innovative tech we use to drive our product stack are the people who develop it, optimize it and constantly find ways to make it faster, better and keep us on top of our game. For the tech lovers who visit this page we will share how we used AWS tech and Cloudflare to create our WordPress platform, as well has how we scale our stack and build apps whilst creating re-usable components.  
We will explore how we manage our huge data infrastructure using JavaScript. These, and other tech stories, will give you a window into the world of the tech that makes our Kurtosys machine grow and forge a path of remarkable products that enable our clients to build and improve their own offering.
Trusted by the World's Leading
Financial Institutions