What makes a fantastic fund tool? The benchmark is now higher than ever, because digitally-savvy investors are demanding the kind of user experience they get from their favourite social networks, news outlets and retailers across all the websites they use.
This presents particular challenges for fund groups, who may have a large amount of information to present and need to help users find what they want easily and quickly. Kurtosys recently outlined what it considers some of the key elements of a brilliant fund tool. I've chosen four of these elements and illustrated them using real world examples from fund group websites to show you how they can work in practice.
Navigation
Simply being able to find the funds they are looking for is perhaps the most crucial part of the user experience. A visitor to your site wants to be able to easily find the funds landing page, and then either search or browse the range, so layout is important here.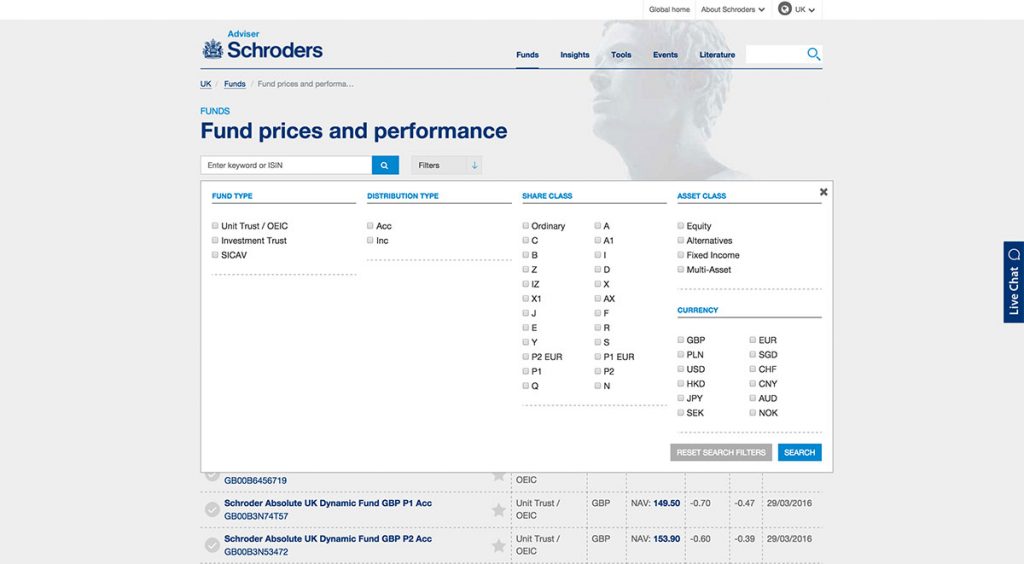 Kames Capital groups its products by asset class – fixed income, equities, multi-asset and property, and gives a 'quick view' preview of each fund with the option to 'add to watch list' for easy comparison. Groups with a very large fund range may want to consider using other types of filters. For example, Schroders has a drop-down menu allowing intermediaries to filter funds by asset class, type (unit trust, investment trust or SICAV), distribution type, share class, or currency.
User-centric design
Do you know which are the most popular data functions among visitors to your site? Can you make these more prominent or allow users to discard tools they don't need, to reduce clutter?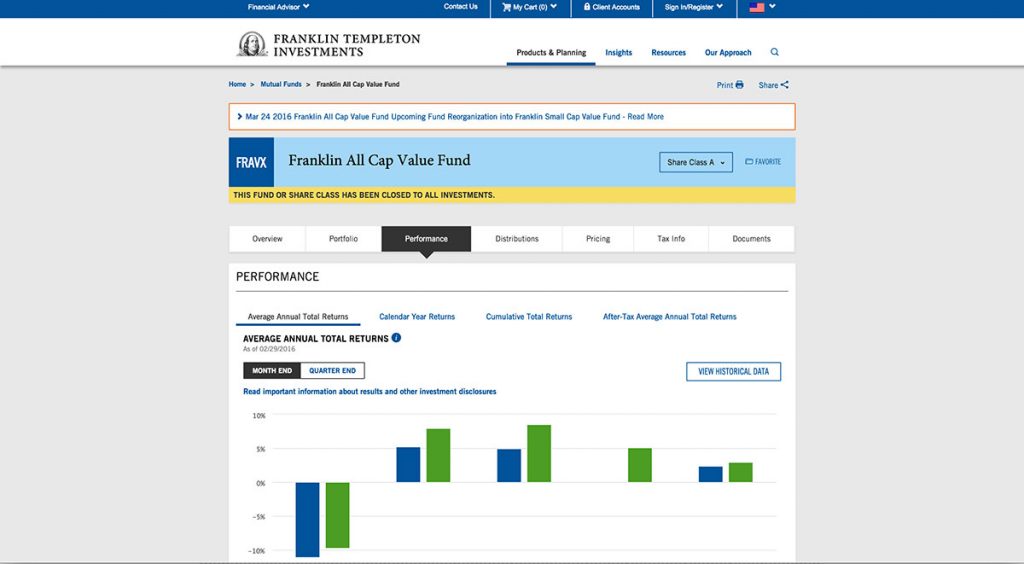 Franklin Templeton offers very detailed fund information, with the option to select tabs for average annual, calendar year, cumulative or after-tax average annual performance. It also has a detailed tab showing risk measures, and tables which can be customised to view only one particular currency. Because all of these are in different tabs, investors can hone in on the specifics they need without suffering information overload.
Interactive charts
"The more interactive data charts are, the more 'stickiness' your website will have with investors and advisors," Kurtosys says. Interactive features include the ability to add overlays, zoom, and see information by hovering your mouse over elements of a chart. TwentyFour Asset Management presents its fund performance charts in a clean, uncluttered way, with the option to hover over data points to see returns on a certain date. It also allows users to customise charts, adding a custom date range and showing or hiding fund distributions alongside returns.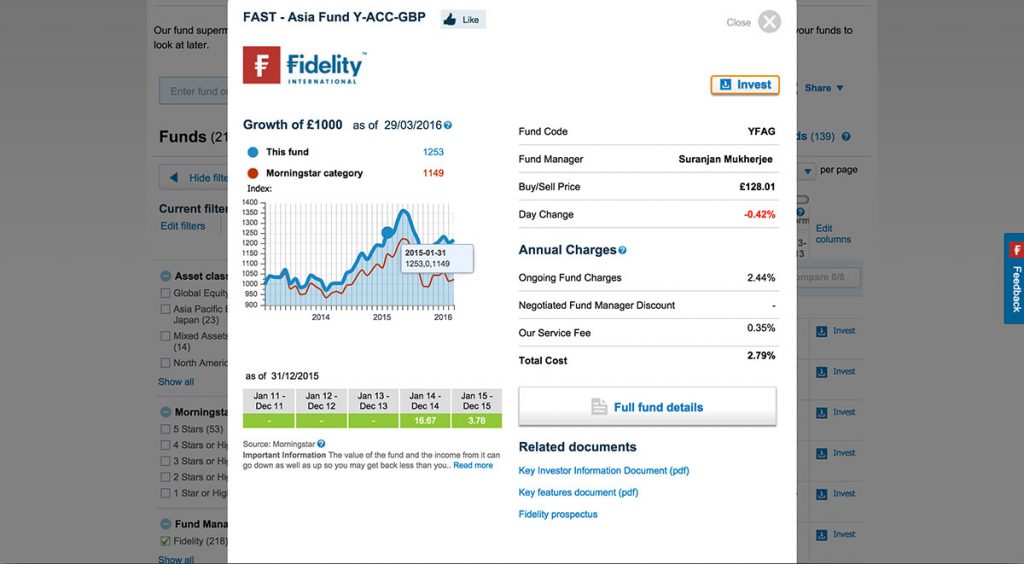 Fidelity International also has interactive charts for each fund showing performance against the relevant Morningstar sector. A small, simple chart sits on a pop-out quick view page showing key fund information, with the option for visitors to 'like' the page, as they would on Facebook, for even more interaction and a bit of fun.
Export functions
A lot of investment professionals like to use charts in discussions with their clients. Think about how your data is being used – is it easy to export? Will it look good as a snapshot on an iPad or a printed handout? Good fund data tools should allow users to export charts into images in PNG or JPEG format. Even better is the ability to save high resolution PDFs that capture the latest fund data and can even be used as part of a 'digital' fund factsheet. Neuberger Berman has a user-friendly, modern interface in the funds section of its site, and offers the option to download price and performance data to Excel so users can create their own graphs.
Have you seen useful features on an asset manager's fund pages recently? Share them in a comment below.