One of the most difficult obstacles a small asset manager faces is how to execute an effective digital marketing plan on a tight budget. Even with limited resources, these marketers have to find ways to attract new customers, nurture existing ones and generate brand awareness. At first, this may seem like an impossible feat, but it's actually quite feasible. Asset management marketers should understand what types of tools are available to drive their strategy and lead them to the best results, even under budgetary constraints.
No matter what the budget, we think marketing departments at asset managers should be thinking about digital marketing. So, we've compiled a list of tactics and tools asset management marketers can use to go digital on a shoestring budget.
Social media marketing
Social media is one of the most cost effective (FREE!) and powerful outlets available. There are a number of benefits for asset managers who decide to go social. Being active on social media increases brand recognition by sharing valuable content, like thought leadership and product information, to a large community of prospective clients. Additionally, having an active social media presence helps build brand loyalty. Tools like Twitter helps brands connect with their audience. From this, firms will see a higher number of loyal customers.
Once you've got a good handle around social media, think about devoting a small amount of money towards promoted posts. Target your campaigns carefully because budgets can get eaten up quickly. Sponsored Updates in LinkedIn for example can be targeted to exactly the right audience using geography, industry, job title and even company name options.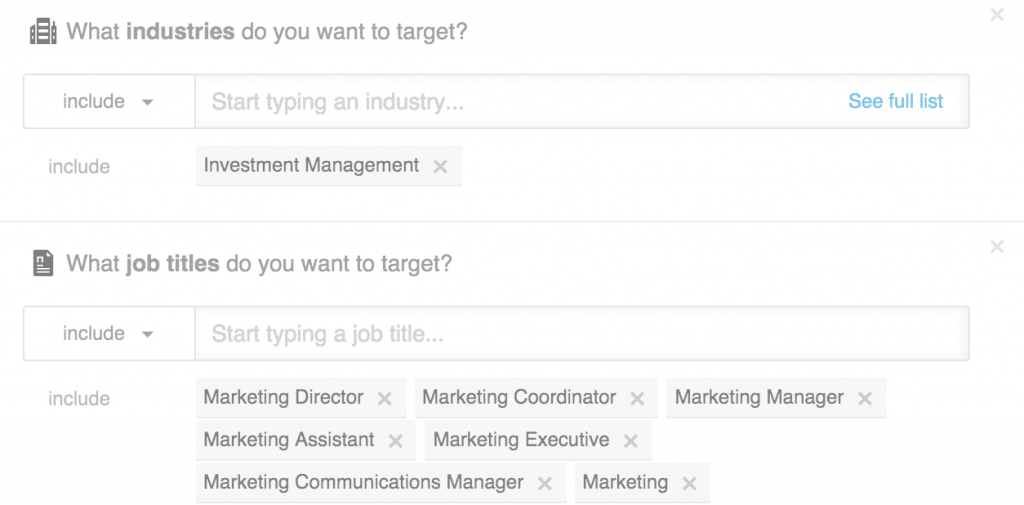 As for the monitoring and management of your social media channels, share the responsibility between your team members and only focus on the platforms that are right for your target audience.
Blogging
Build a blog on your website to give clients and prospects unique, helpful content that gives them more confidence about your expertise and products, as well as a better idea of your brand's voice and mission. Website content is useful and necessary, but a blog allows your firm to educate and empower your readers without selling directly. Creating content on a website that already exists will take time, but it's a cost effective way to market your brand and fund products.
Ask different experts in various departments to contribute an article a month. Publishing at least once a week is ideal, but if you're just starting to blog, shoot for a post in the beginning of the month and another towards the end of the month. Try and maintain a consistent frequency of posts so that as you build up a readership, they know to expect new posts. Don't forget to allow users to make use of the handy RSS feeds that most blogging platforms output automatically (like in WordPress), plenty of folks still using RSS readers and browser extensions notifying them of new content as you publish it.
Visual marketing
Break up the text-heavy content by creating original images for your blog and social media accounts. It's now common knowledge that we're all visual learners. Engagement on Twitter, LinkedIn and Facebook is boosted when photos are included in a status update or tweet.
It's a best practice to share original photos and images that you and your team have created. Now, with the help of platforms like Buffer's Pablo  it's easy to create blog and social graphics that are embeddable and shareable.



Switch up the type of images you make with infographics. Without the funds to hire a graphic designer, turn to these free, DIY infographic tools:
Including video into your visual marketing strategy is critical. Contrary to popular belief, high-quality video production can be relatively inexpensive. Get creative by filming short question and answer videos on your smart phone. Don't underestimate your iPhone's camera! If you don't want to film yourself, then look to a website like Craigslist to hire a film student.
Search engine optimization
One of the most important components of any marketing strategy is SEO. You don't need to spend big bucks on outsourcing an agency to make your website compatible with search engines. Instead, small asset managers should start their SEO strategy with the basics of on-page optimization of their website. We've covered the essentials for fund-specific pages in this list.
Some of most important on-page factors to consider when beginning your SEO campaign:
Include your target keyword in the page title, URL and H1 & H2 headings
Check the speed of your website — if the page is slow than it will negatively effect your SEO
Implement social media sharing on your pages for kickback links to your website
Insert target keyword in the body of your text, but don't go overboard. For instance, over stuffing the keyword in an article, will lower the quality score of your content.
Open source CMS
Choosing an open source content management system (CMS) to host your website is both inexpensive and smart because of the usability and scalability of this type of technology. Drupal, WordPress and Joomla are a few of the most popular CMS platforms for website development. Simple content creation and management is made possible by in-line editing and "drag and drop" features, which can be implemented by a firm's marketing team.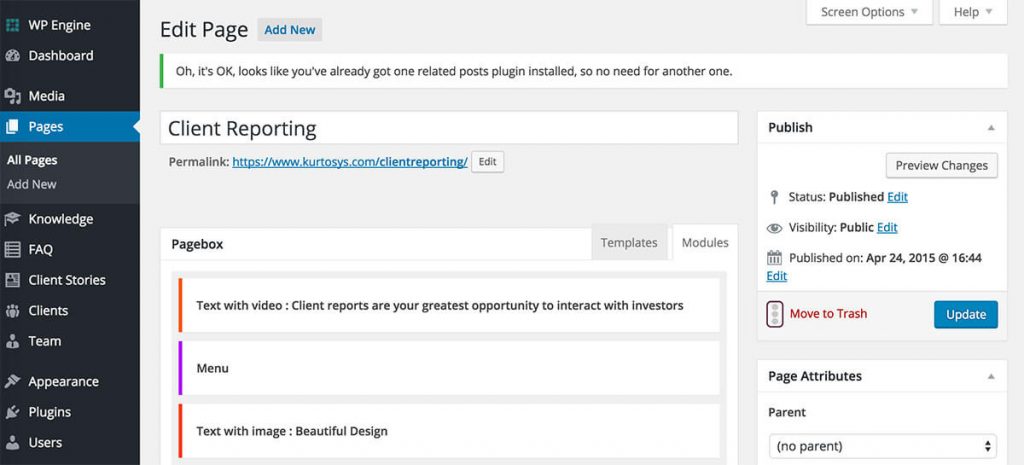 Open source CMSs come with a library of thousands of useful plugins that make SEO, security, page speed, e-mail and social media integrate into any investment management website.
Email marketing
Email is still the number one channel for digital marketers – plus, email newsletters are back in vogue. You can effectively keep in touch with your clients and prospects through email marketing even with little or no budget. There are a number of email web applications that are free up to a certain amount of contacts in your firm's database. They provide asset management marketers with the ideal opportunity to build lists and a/b/c test the content of emails to understand what works best for the firm's audience. Some affordable (even free), easy-to-use and comprehensive email marketing web apps include:
CRM and Marketing Automation
Well-managed CRMs and marketing automation platforms can help increase efficiency by eliminating manual processes. The software can also provide valuable data for marketers to learn more about their audience and allow for teams to work together to manage the complex buy cycle.
Yet, CRMs and marketing automation platforms are typically pricey – the per user rates add up and often times the platforms are so complex, many of the features are left unused. It's possible for your firm to use CRM and marketing automation software without breaking the bank. The best suggestion for a firm with a tight marketing budget is to invest in the 2-in-1 options — a CRM platform that has marketing automation features.
Three of our favorite marketing automation CRMs that are suitable for asset managers are:
Free Google Tools
Google offers a free kit of powerful web tools for digital marketers. Google Webmaster Tools helps to identify website issues like detecting malware and diagnosing your site's performance. This is an important step to take to optimize your website. Google Analytics allows marketers to monitor and manage their marketing approaches. Amongst other benefits, Analytics identifies which pages and links your website's visitors click most and pinpoints how your visitors are finding your website via keywords in search engines so you can fully optimize your marketing campaigns for more, quality conversions.
Google Tag Manager allows you to control all of your third-party scripts such as marketing automation, CRM, advertising cookies etc under one roof. By adding one global script to your website for Tag Manager, the rest is controlled in a user-friendly interface that marketing folks can update without having to bother their web designer.
What about compliance?
These tools and tactics mentioned just scratch the surface of what's possible to execute on a low budget. None of it matters if top-level management is uneducated about the benefits of digital marketing and reluctant to change because of compliance-related fears.
If you're questioning how these techniques will work with compliance, give this new Harvard Business Review article a read — "How Companies in Regulated Industries can do Digital Marketing". It highlights the success of the modern marketing efforts of BPV Capital Management and how they've re-invented the marketing department by working closely with compliance.
Start at the basics and optimize the resources that are available to your marketing department. You will be ahead of the curve in comparison to larger asset managers that are stuck in a web of archaic processes because they are too big and complex. Use your small budget and agile team to implement digital marketing techniques like social media, blogging and e-mail to build a strong foundation for your digital marketing department, in turn, enhancing your brand and client base.