Welcome to our asset management marketing roundup
Asset managers are increasingly looking to embrace digital, offering innovative ways to engage with investors who are looking to trust those that are up to speed. From marketing funds on new look websites and social media accounts, to video marketing and written blogs, we here at Kurtosys scour the web to find the very best industry-specific examples of fund marketing and industry movers and shakers to save you the hard work. This week's round up brings an investment behaviour quiz, more activity in SRI, movers, success stories and the unleashing of Open Banking.
---
Movers & Shakers
Ian Forrest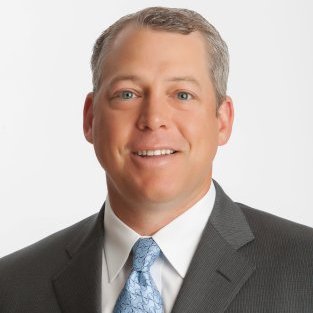 Is now ➜ Global Marketing Officer at New York Life & MainStay Investments Was: Chief Marketing Officer, EMEA at BlackRock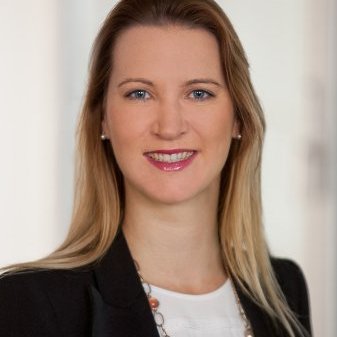 Is now ➜ Corporate Communications Manager at Aquila Capital Was: Senior Global Marketing Manager at AXA Investment Managers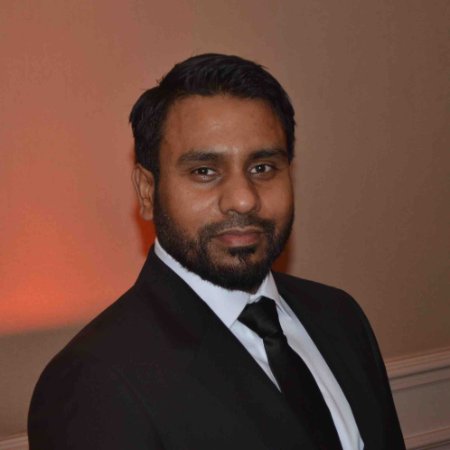 Is now ➜ Head of Business Analytics at BNY Mellon Was: Vice President – Product Manager at Lazard Asset Management
Kurtosys expresses their best wishes to all starting in their new positions.
Website Spotlight: Schroders
Having already covered last year's revamp of Schroders' website
here
, don't be fooled into thinking we've simply regurgitated our older content. No sir, in a special off-piste edition of Website Spotlight, here's a new investment quiz developed by the global investment manager:
investIQ
. For both seasoned investors and newcomers to the scene, this handy tool is a guide to determine your investment behaviour based on a fairly strange, yet entertaining quiz. Rather than explain in words what to expect, here's a short clip displaying the kind of questions you will face:

Look at me go on that unicycle.
Fund(s) in Focus: LRI Group Renewable Energy RAIFs
Going further into niche investment spaces, the Luxembourg-based manager LRI Group has recently unveiled TWO reserved alternative investment funds (RAIF) pertaining to renewable energy. It is part of a partnership with Ventusolar Global Capital GmbH, experts in the field of renewable energy investments. Here's the breakdown.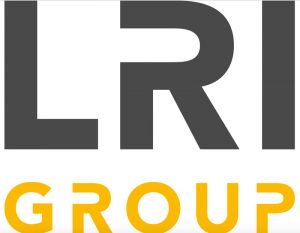 FUND 1: Ventusolar Green Energy I Investing in direct shareholdings in companies which already operate renewable energy plants. Projected return: 6% per annum FUND 2: Ventusolar Green Development I Focused on shareholdings in project developments of wind farms and photovoltaic (solar power) plants. Projected return: 12% per annum These two funds focus on Canada, the United States and Europe, and are registered for distribution to the following outfits: financial institutions; pension funds; insurance companies; non-profit organisations; and family offices in Germany. They are able to secure profitable investment projects in only a short time due to an advanced investment pipeline offered by Ventusolar Global Capital, which runs continuous analysis and updates. As the world advances its reliance on renewable energy sources for the future, this fund space looks set to involve a whole new wave of investment opportunities, offered by some of the globe's largest money managers. Further information:
Investment Europe
|
Funds Europe
|
Citywire Germany
Wealth Manager in Focus: Wealthsimple

A wealth manager with a difference. Taking centre-stage this week is Canadian robo-advisory firm
Wealthsimple
, who are the first of their kind to offer the much-popularised socially responsible investing (SRI) portfolios. In Canada alone, for instance, SRI makes up a fairly hefty 20% of all financial assets, but Wealthsimple's foray into the UK market in 2017 has expanded its reach. The SRI offering is diversified through Canadian and international stocks and fixed income. The company has set a minimum investment of £5,000 for the new portfolios, which has been constructed using ETFs that favour low carbon emissions, cleantech innovation, and the promotion of sustainable growth in emerging markets. Wealthsimple's low management fees range between 0.35% and 0.5% with portfolios designed for various risk tolerance levels (as can be determined by the aforementioned Schroders quiz). With investors today looking more and more into SRIs, the first news of a robo-advisor putting together an offering certainly caught our attention here at AMMF. Further information:
Wealthsimple
|
Citywire Wealth Manager
MiFID II News
Constantly tagging alongside the ongoing MiFID II issue is Brexit.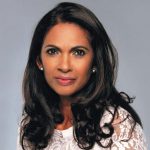 Gina Miller, who gained nationwide coverage in the UK after successfully winning a case passing parliament's need to legislate before the UK government could start Brexit plans, is still championing her strong support for investment transparency. Now, despite the FCA's assertion in September that it would not immediately fine firms lacking compliance with MiFID II by 3 January (although having to have clearly "taken sufficient steps"), Miller is on the warpath claiming that "huge companies" are essentially getting away with murder in this time of compliance. Miller is threatening to sue the FCA. As Allie Filippova notes in
our MiFID II 'retrospective' and speculation video
, the competition set out to be achieved by MiFID II hereby seems to be lost given the apparent laissez-faire attitude Miller is campaigning against. Further information:
City A.M.
|
Investment Week
Industry Insights
OPEN BANKING BEGINS
More UK and EU directives abound! But this time it's this week's arrival of Open Banking: forcing the largest banks in the UK to give their customers full control of their data. Kurtosys writer Shrikant Thakare has given a resolute insight into Open Banking API implementation
here
. So, given this week has dropped one of the biggest reforms in the financial world, one good way to understand what the directive plans to do, who it will affect, progress, setbacks and all sorts is
this interview in Wired
with head of fintech at EY, Imran Gulamhuseinwala, also the implementation trustee of Open Banking Limited. The technological disruptive changes to financial services (in the words of Smash Mouth) "start coming and they don't stop coming".
Success Story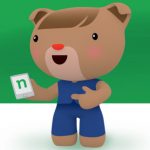 Given the gloom surrounding constant regulatory shifts in the transition from 2017 to 2018, it's often easy to neglect the shining stars of the financial and investment worlds. Nutmeg, the UK-based online investment company planning to become 'the Facebook of finance' turned into a money management unicorn, reaching the dizzying heights of $1 billion AuM. Applause, please.
Citywire Wealth Manager has documented its rise
to this pinnacle(?) using their popular slideshow method, detailing everything from initial stakes from Saracens chairman Nigel Wray, through the launch of its pensions product, to its partnering with challenger bank Fidor. The good times and the bad are all here, so we'll see which fintech disruptors may blaze a similar trail.
Marketing Pointers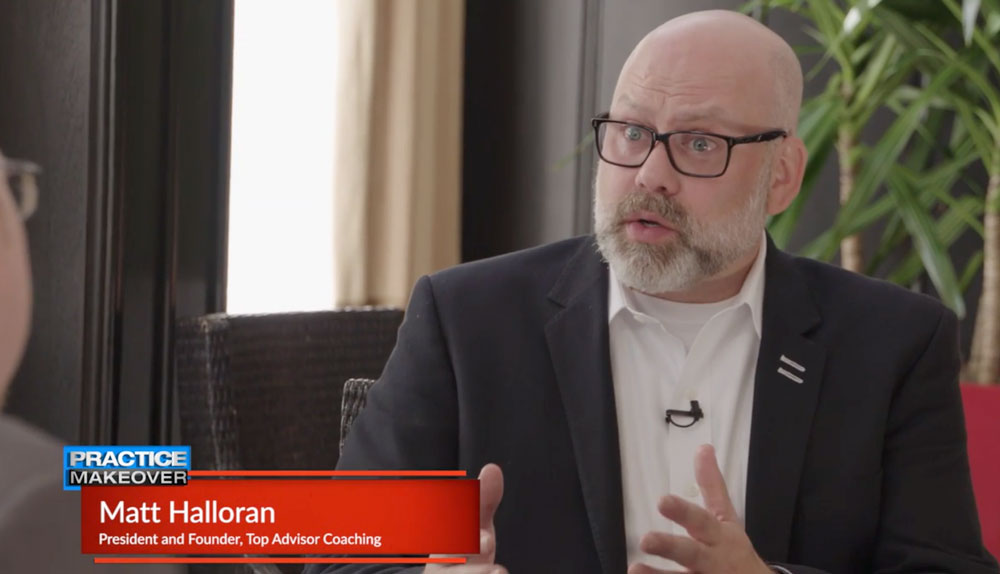 In
this glossy newscast-style interview
courtesy of InvestmentNews' 'Practice Makeover' series, the excellent Matt Ackermann chats to financial marketing guru Matt Halloran about brand awareness and the changing strategies advisors use to gain clients.
Events
Cross-Border Distribution Conference
30 JANUARY 2018 | LUXEMBOURG

We here at Kurtosys are proud to be gold sponsors of this event hosted by Deloitte and Elvinger Hoss Prussen in Luxembourg. On the 30
th
January, this conference will feature leading asset managers, regulators and technology providers and industry speakers giving the lowdown on the latest financial services topics, focusing on the reinvention and digitalisation of the landscape. The event will also discuss Brexit, with Gina Miller as one of the guest speakers. We will also have a stand at this event, so please come and see hello, where we can give on-demand demos of our Kurtosys platform. A full agenda of the event
can be found here
, as well as more details
on the Kurtosys blog
.
And finally…
…we wax lyrical about the design aspects of asset management websites every week here. Therefore, financial marketing departments should likely keep an eye on the fashionable trends which 2018 will bring. Usefully,
HubSpot has put together a comprehensive 15-strong list
of the hottest aspects every web designer should implement into their digital offering for maximum effectiveness and user experience. Ranging from exactly what fonts and font sizes garner the most attention, the "nonconformist" Brutalist approach to design and the use of bespoke graphics alongside text, it simply outlines certain things that can catch the eye of future clients. Digital must be achieved, but it also has to be executed with flair.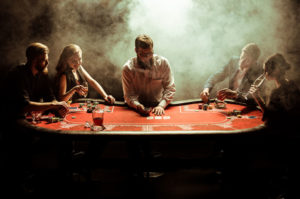 In
some interesting fund-related news
, Vanessa Selbst – the world's leading woman in tournament poker – is set to join Ray Dalio's Bridgewater Associates, the world's largest hedge fund. Selbst is certainly throwing herself into the big leagues, both jobs being "really freaking difficult" in her own words, but her Yale undergrad background and law degree highlights the undoubtedly academic talent besides the tactical card game expertise. The hedge fund world throws curveballs, always. That's all for this week, but be sure to check back soon for more asset management marketing highlights and fintech snippets from Kurtosys.