Welcome to our asset management marketing roundup
The world of finance is currently under a period of vast digital transformation. Traditional institutions from banks to fund managers are under increasing amounts of pressure from new technologies; how they react to such disruption in the forms of fintech companies, robo-advisers, and growing industry regulation around transparency, is exactly what we are interested in here on the Kurtosys fund marketing blog.
Luckily, it is evident that asset managers are increasingly looking to embrace digital, offering innovative ways to engage with investors who are looking to trust those that are up to speed. From marketing funds on new look websites, social media campaigns and video marketing or blogs, we here at Kurtosys scour the web to find the very best industry-specific examples of fund marketing to save you the hard work.
This week's round up brings you the latest movers within the fund marketing industry, Old Mutual Global Investors' eye-catching Twitter campaigns, a look at Kempen's beautiful new website and further warnings from the incoming MiFID II regulation.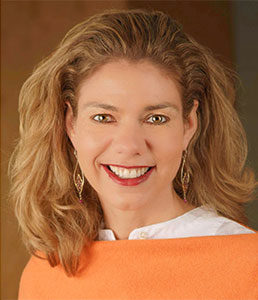 Lindsey Argalas 
This week in Madrid, Spanish banking giant Banco Santander announced the appointment of Lindsey Argalas as Chief Digital and Innovation Officer. Whilst currently a senior VP at US financial software company Intuit, and having worked there since 2008, Lindsey has held various executive positions across the globe to lead transformative projects and boost the company's presence and online and mobile offerings. Her role, due to start in September, will require the delivery of a digital strategy equipped with the best technology to benefit the finances of Santander's customers.
Further information: Santander | American Banker
Stewart Conway
Is now ➜ Head of Central Marketing at BMO Global Asset Management (EMEA)
Was: Head of Digital at Jupiter Fund Management PLC
Jaclyn Curley
Is now ➜ Vice President, Market Intelligence Manager at Wellington Management
Was: Assistant Vic President, Marketing Specialist at Wellington Management
Lizzie Gerrard
Is now ➜ UK Marketing Manager at BNY Mellon
Was: UK Brand and Key Account Marketing Executive at BNY Mellon
Heidi Bryant
Is now ➜ Head of Channel Marketing at Brewin Dolphin
Was: EMEA Head of Wholesale and Retail Marketing at BMO Global Asset Management
Jonathan Knauss
Is now ➜ Managing Director at Raymond James
Was: Managing Director and Head of Diversified Financials Group at Hovde Group
Ed Lecky-Thompson
Is now ➜ Senior Adviser, Digital Technology, Portfolio Delivery – Commercial Banking at RBS
Was: Head of Digital Technology at Aberdeen Asset Management
James Munce
Is now ➜ COO at Fidante Partners
Was: Director at Bank of America Merrill Lynch
Kurtosys expresses their best wishes to all starting in their new positions.
Kurtosys expresses their best wishes to all starting in their new positions.
Website Spotlight: Kempen Asset Management
Our task of discovering the best in asset management websites was made a whole heap easier with the roll-out of a brand spanking new site from Kempen, based in The Netherlands.
Far removed from the 'standard' corporate site, Kempen's aesthetic is based on professional photography and animated minimalist art, working as a collaboration between three design agencies which has certainly paid dividends. Its homepage's layout and presentation of various funds is clear, the animations subtle and appealing, with a straight-forward sidebar which remains visible as one scrolls down the linear homepage for maximum user experience.
The website's artistic design process has been given a step-by-step write-up in this LinkedIn article, and unsurprisingly Kempen's impressive end product has made the cut in our recently updated 50 Best Asset Management Websites gallery.
MiFID II News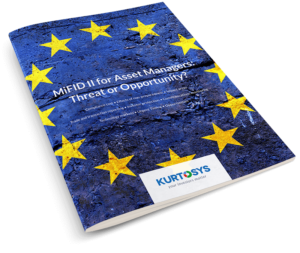 As financial services companies are consistently feeling the heated pressure of impending regulation under MiFID II, Business Insider has recently reported its impact on clients of one of the UK's largest banks: Barclays.
Under the MiFID II directive, the free sharing of research will be prohibited, so clients' access to the bank's sought-after equity analysis will have to be achieved through payments of up to £350,000, whereas current distribution of research remains a free service.
Some of the threats and opportunities asset managers face by January 2018 can be found in this Kurtosys White Paper (which you can, ironically, download for free!)
Fund in Focus
CF Livingbridge UK Multi Cap Income Fund
This week's featured fund comes courtesy of Livingbridge; a mid-market private equity asset management firm based in the UK and Australia. Led by Livingbridge's director and lead fund manager Ken Wotton, the "concentrated" fund aims to hold between 50 and 70 stocks when fully invested, specialising in consumer markets, technology, and other services which make up 80% of the UK's GDP. Wooton states that the fund is geared towards businesses which already have some "insulation" against the currently precarious UK economy; smaller companies with strong management teams to thrive in "a recessionary environment".
We like the fact that the fund's announcement was also featured in a video format on ProactiveInvestors' StockTube series – a suitable use of fund marketing from Livingstone, as shown below.
Further information: Proactiveinvestors | Investment Weekly
White Paper: Looking Beyond Traditional Benchmarks to Add Value to Emerging Markets
S&P Global has released a summary looking at the issue of investing in emerging markets, and the complex asset allocation strategies that are implemented. By taking a holistic view of S&P SmallCap to LargeCap stocks, this study identifies their performances in emerging markets across various sectors. The data is accurately displayed via charts for digestible and invaluable information, all in an online PDF.
Social Media Masterclass: Old Mutual Global Investors
In recent social media news, Old Mutual Global Investors has recently been awarded the coveted verification logo from Twitter. Under the @OMGI guise, their social media fund marketing techniques have so far proved to be excellent.
From publicising market overviews and predictions in a regular (and dutifully hashtagged #marketminutes segment)…
Cracking the code: Richard Buxton reviews an enigmatic six months in OMGI's #marketminutes https://t.co/O2d5DKqLaL pic.twitter.com/tdtwkMIYDJ

— OMGI (@OMGI) July 26, 2017
…to linking both their eye-popping infographics and small-cap analysis to popular culture references…
Crumbs! Bread-based #inflation looks to be on the cards as wheat prices soar https://t.co/pRy3P4cTBE pic.twitter.com/0kqy4q1T2C

— OMGI (@OMGI) July 17, 2017
Baby Driver: Ian Ormiston lifts lid on the real drivers of growth for European small caps in OMGI's #marketminutes https://t.co/NLlWUnuW92 pic.twitter.com/pWHqK1leKc

— OMGI (@OMGI) July 27, 2017
…to highlighting Old Mutual Global Investors' own successes within their sector at the Investment Week awards.
We're delighted to have won the Global Growth and UK Growth categories at the @InvestmentWeek #FMYA2017 https://t.co/nL5iH2R7mR

— OMGI (@OMGI) July 7, 2017
We were very impressed with their initial coverage on this new Twitter handle; we look forward to seeing them, and other asset managers, boosting their social media presence.
Upcoming Events
Silicon Valley Fintech Week  AUGUST 1st – 6th | 2017 SILICON VALLEY
The original annual fintech event is just around the corner, having shifted from its base in London to the home of tech disruption: Silicon Valley. Renowned for its fast-paced programme of short innovative talks, networking opportunities and its inclusive, no-hard-sell environment, this 6-day event held at Draper University is a must for financial services companies, startups, investors and all actors contributing to the global fintech ecosystem.
Fintech News
Now that we are underway in the year's third quarter, Reuters has reported that the VC investment in fintech has risen by a whopping 38% compared to the same time in 2016. Many of the large funding rounds occurred in the US, with Asia also achieving a significant boost, plus the addition of 5 fintech unicorns which is always a plus. What will the rest of 2017 hold?
To discover more about worldwide fintech investment, check out our Fintech World Series.
And finally…
…its the chance to, once again, think about the future of wealth management as it enters a tangibly digitalised future. This Investment Week article has gone the whole hog, offering 11 distinct trends that firms should adhere to in order to stay relevant and inspiring to their clients and investors. Think finding a simplified, human voice, adhering to the rise of "the millennial investor", developing robo-advisors and much more besides.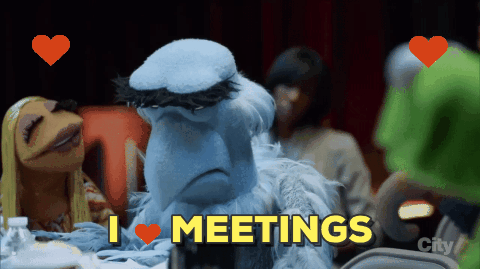 To cap off this first edition, here's a bit of fun courtesy of CityWire. Businesses will know all too well the trials and tribulations of something so commonplace as a workplace meeting with fund managers, and here are some light-hearted observations of the weird and wonderful experiences in some sort of financial industry tell-all.
That's all for this week, but be sure to check back soon for more asset management marketing highlights and fintech snippets from Kurtosys.