We've blogged plenty about ETFs in the last year, so we thought it was timely to do one of our favorite 'design roundups' but this time focusing on the best designed ETF websites.
The popularity of ETFs seems unstoppable. In 2015, according to industry research group ETFGI, ETFs (including exchange traded products) were worth $2.97 trillion globally – overtaking the value of the hedge fund market for the first time.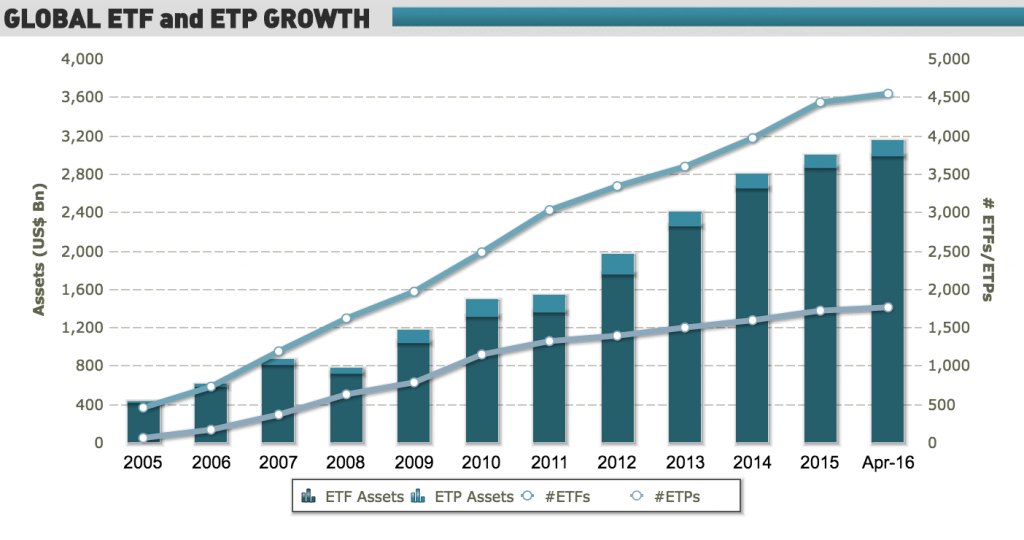 We went looking for the hallmarks of modern web design and were pleased to find the majority of these examples were responsively designed and mobile friendly. As well as first impressions from the home page, we were looking for high quality information design, good typography, attention to detail and considerations for usability (like finding fund data quickly). It seems like some fund managers are experimenting with the look and feel of ETF sites and the results are very interesting.
As with all our 'best-designed' posts, they are published in alphabetical order and are not meant to be a leaderboard. ?
In alphabetical order: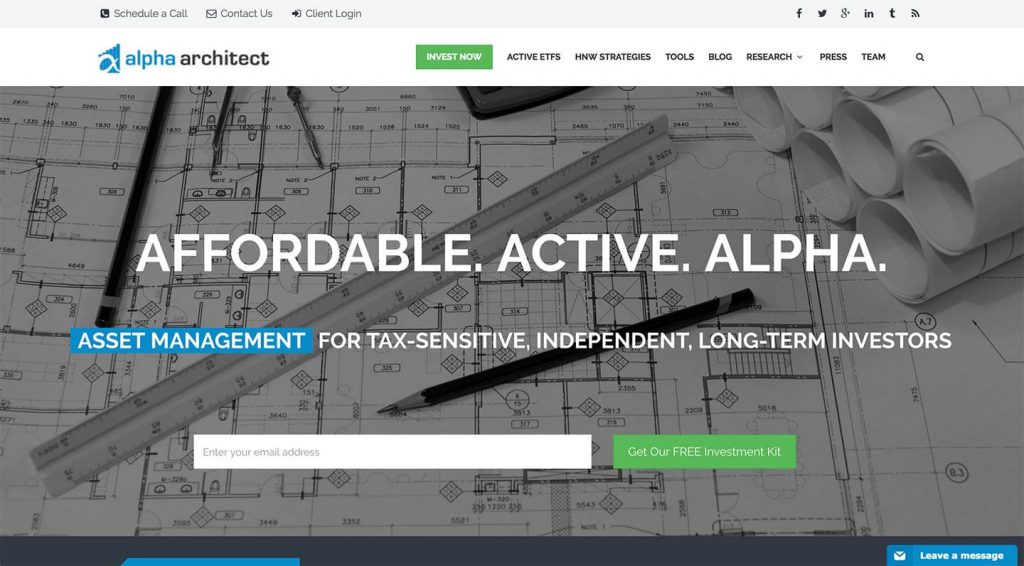 Why we like it: Responsive design, modern layout and navigation, good typography and good 'calls to action'. Regular content being published via the blog makes for a high quality ETF website.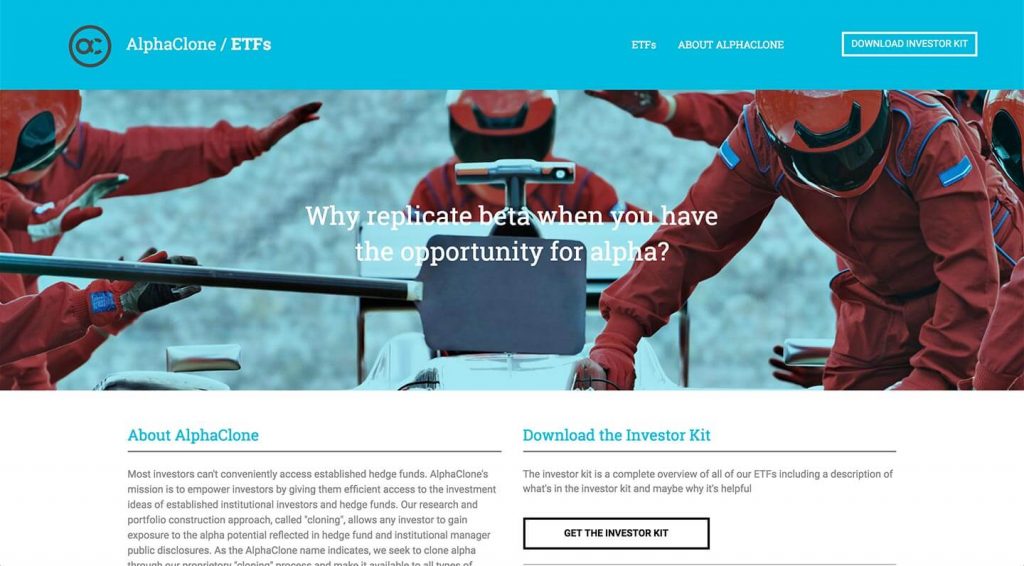 Why we like it: Responsive design, clean layout and color scheme. Very small site but the information is clearly presented and looks good with large photographic imagery and custom fonts.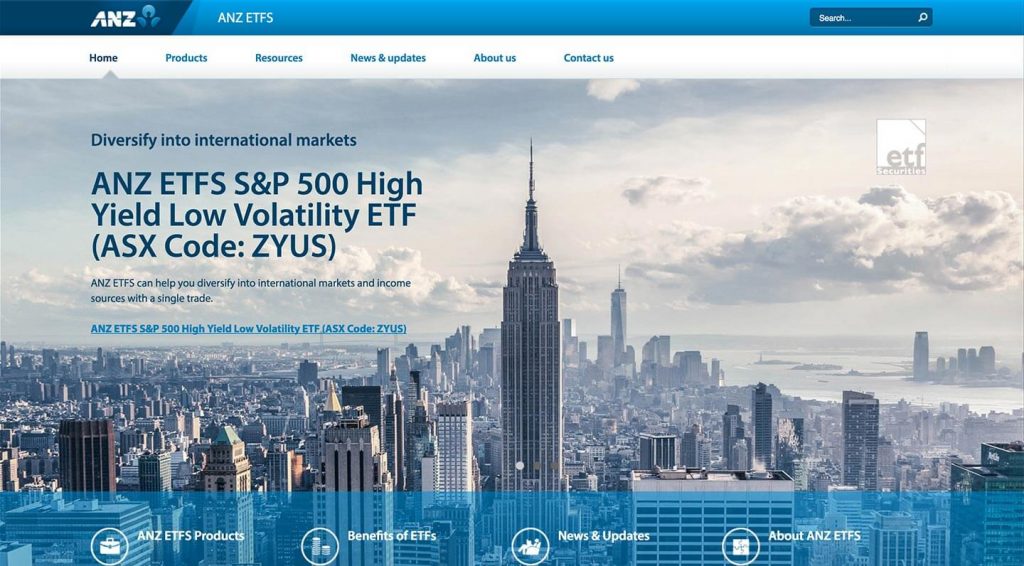 Why we like it: Great use of full screen photography, clean design and color scheme. Although not responsive, the site is packed with resources and has an intuitive site structure.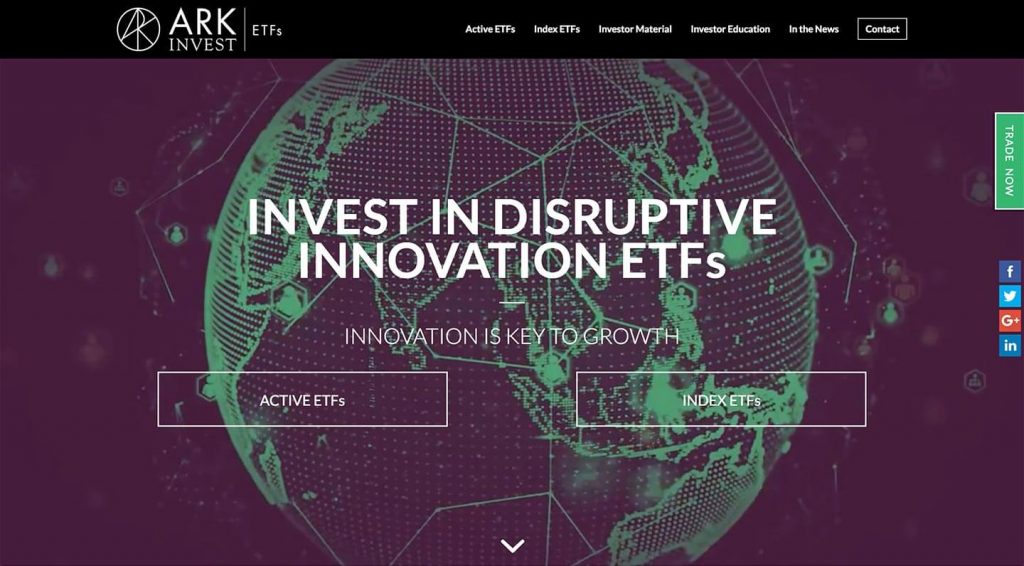 Why we like it: Eye-catching full-screen video backgrounds, clear calls to action (including a trade now button), long-form pages, interactive charts.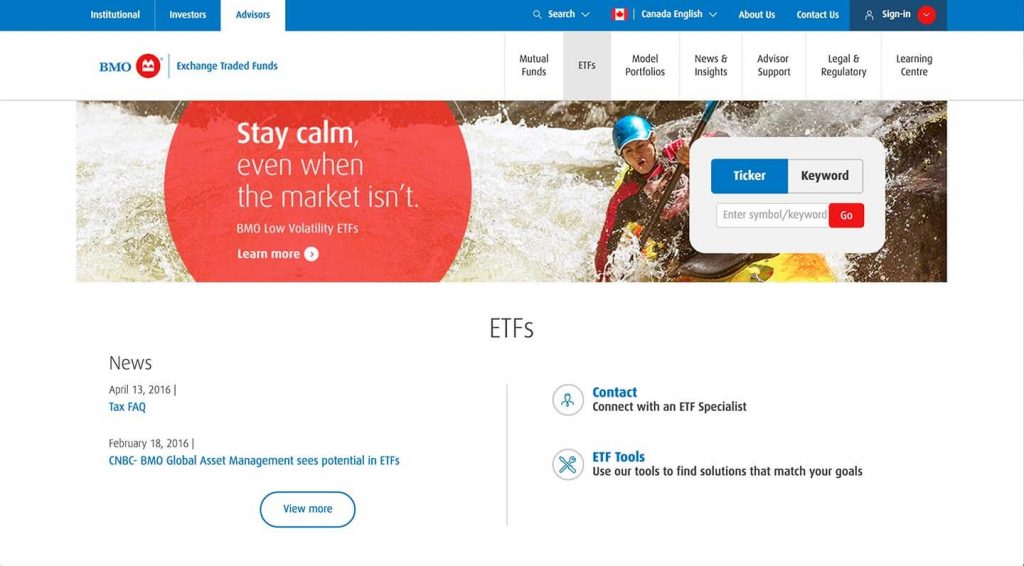 Why we like it: This is a nice example of ETF content integrated into a larger parent site. Fully responsive design, with interactive performance charting tools and tables in a modern, long-form design.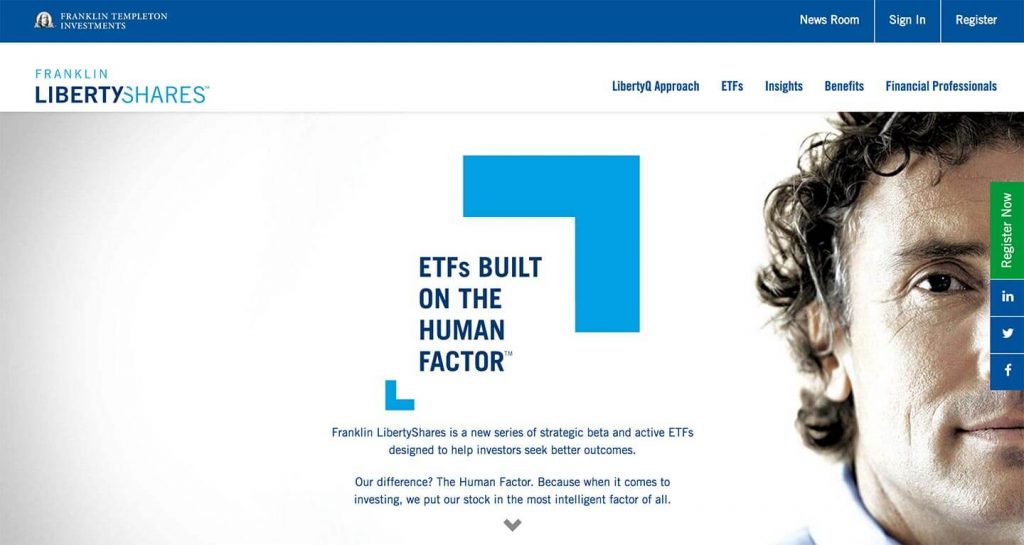 Why we like it: The site is fully responsive (including swipe-able data tables on touch screens), includes some nice animated iconography and 'storytelling' via a long-form home page. The fund pages reflect Franklin's brand through excellent typography and interactive chart tools, with attention to detail throughout.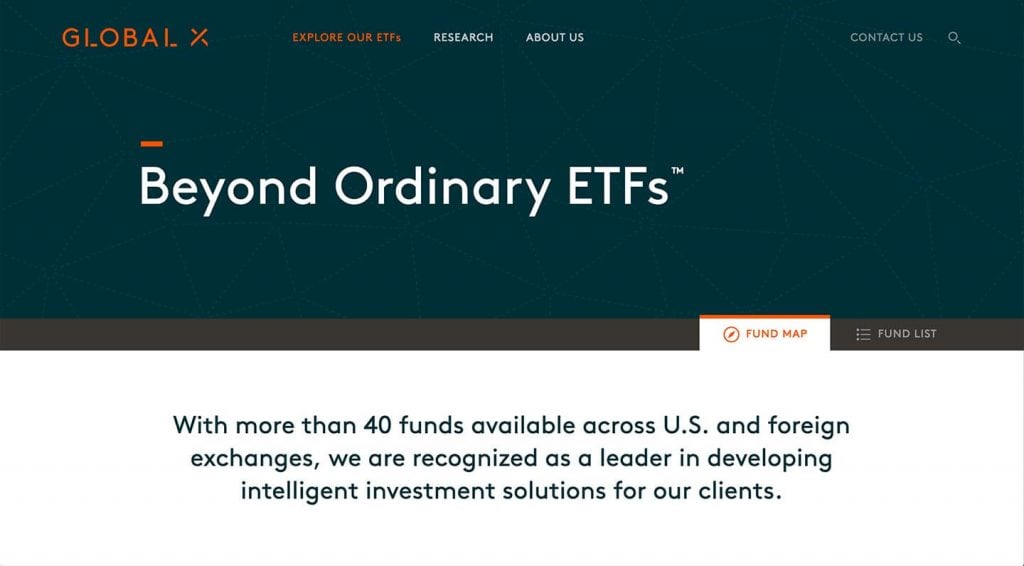 Why we like it: Great color scheme, iconography and typography combined with an intuitive structure and layout makes this a great looking site. It's also full responsive and includes some neat performance charting tools.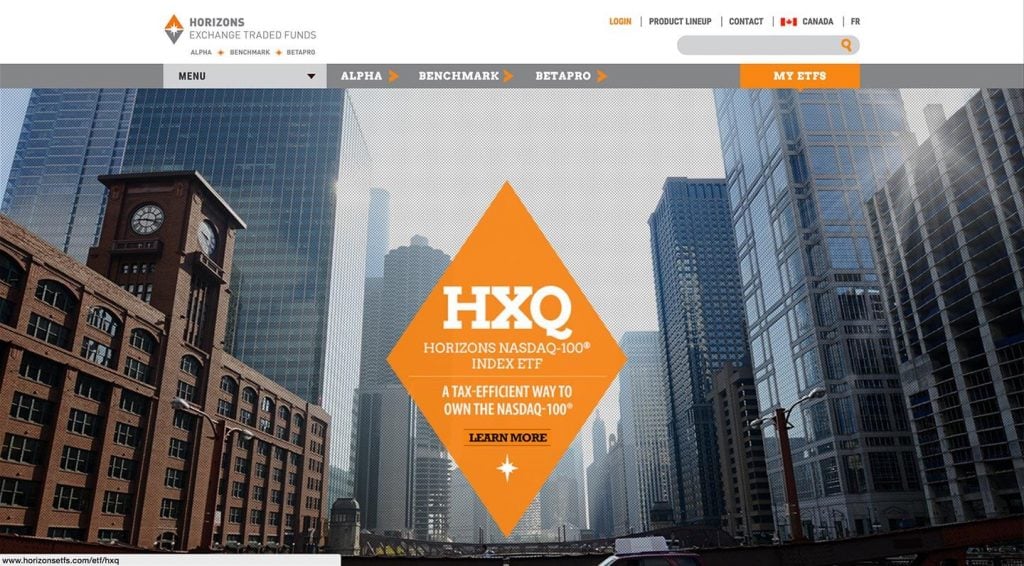 Why we like it: Responsive design, good use of a 'mega menu' for navigation, interactive performance charts and good information layout. Includes a login for ETF watch list.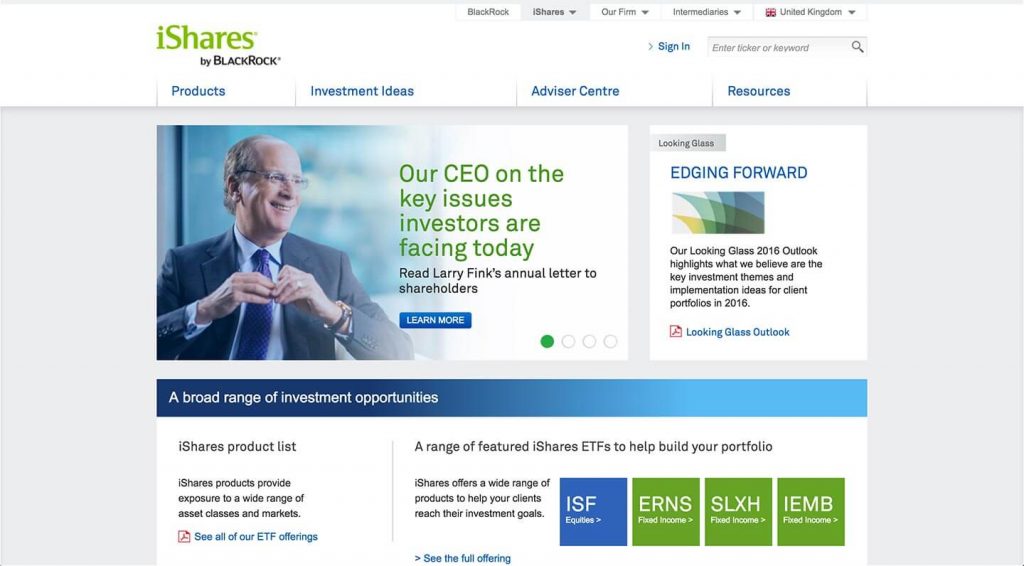 Why we like it: This is a comprehensive ETF site which includes a lot of resources for investors in an intuitive design. The fund pages are very detailed and include nice features such as interactive exposure breakdown maps.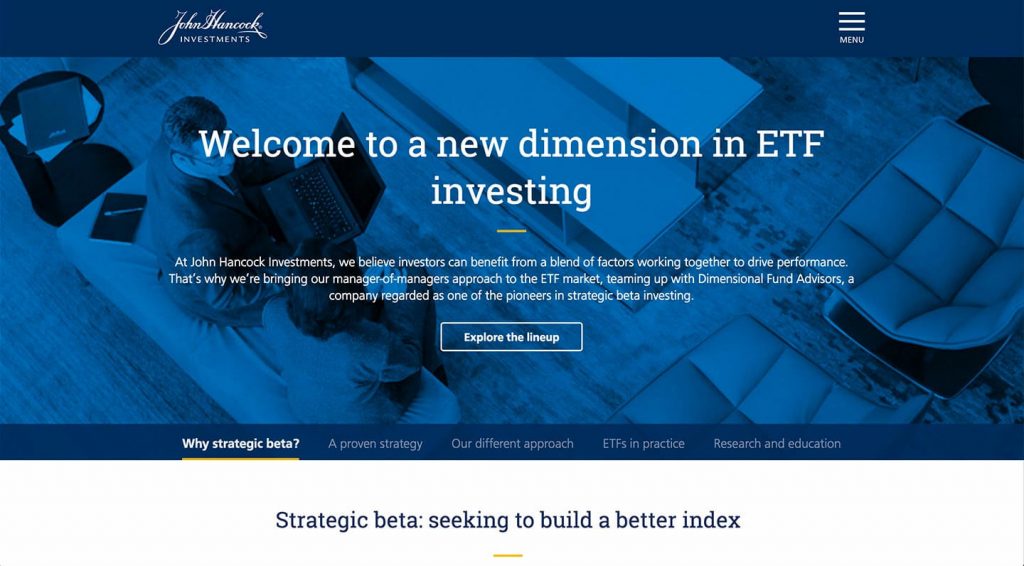 Why we like it: This site looks like it was designed 'mobile first' and has been excellently executed. The full screen menu even contains NAV prices for desktop screens and the home page includes a 'storified' approach which works really well.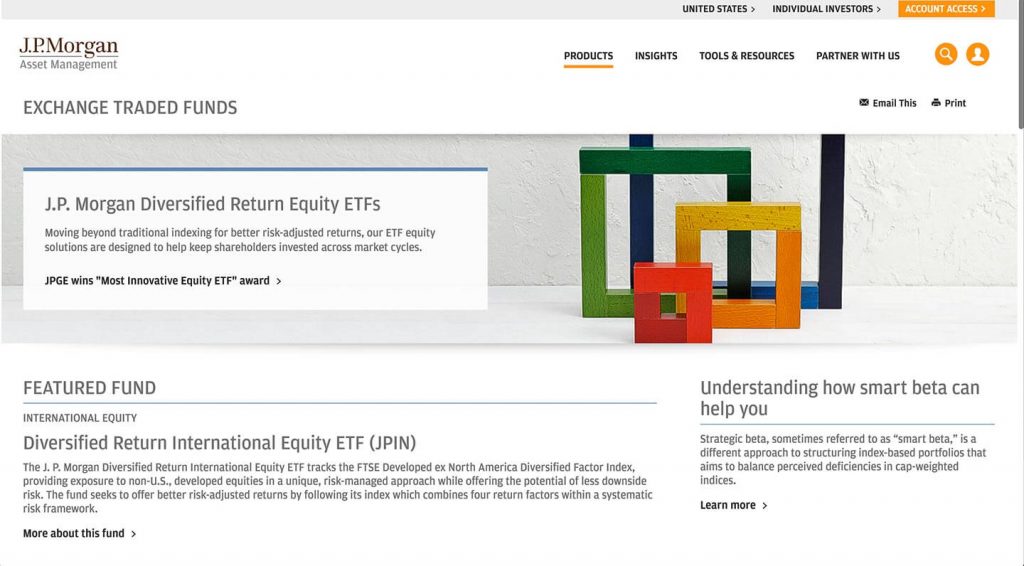 Why we like it: This responsive ETF section makes maximum use of screen space. The detailed fund pages include good use of video, full screen chart tools and intuitive tabular data.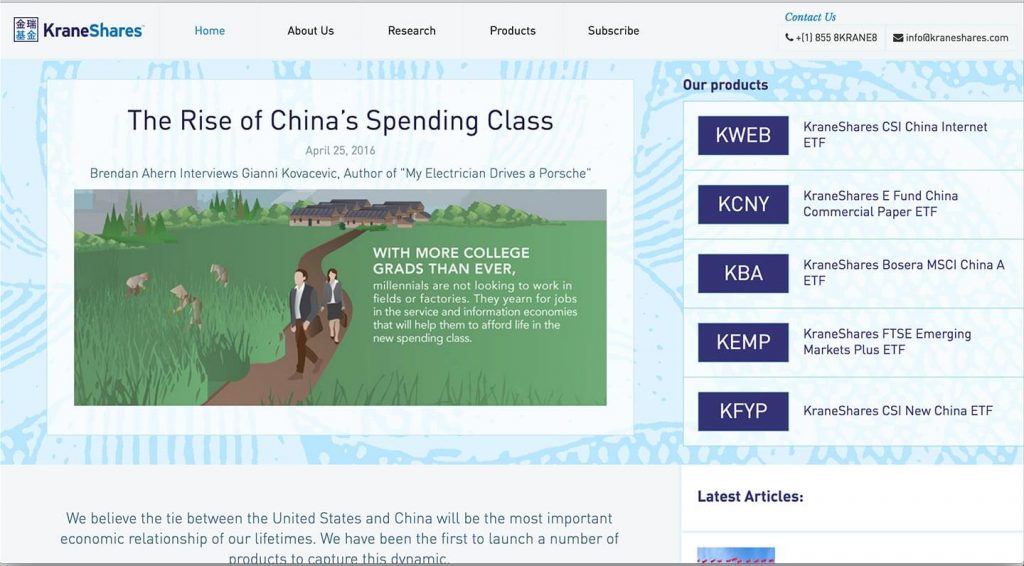 Why we like it: This site looks different, and in a good way. The main element we love is the design has married content alongside the product brilliantly. The site is perfectly responsive and the attention to detail, typography and layout is excellent.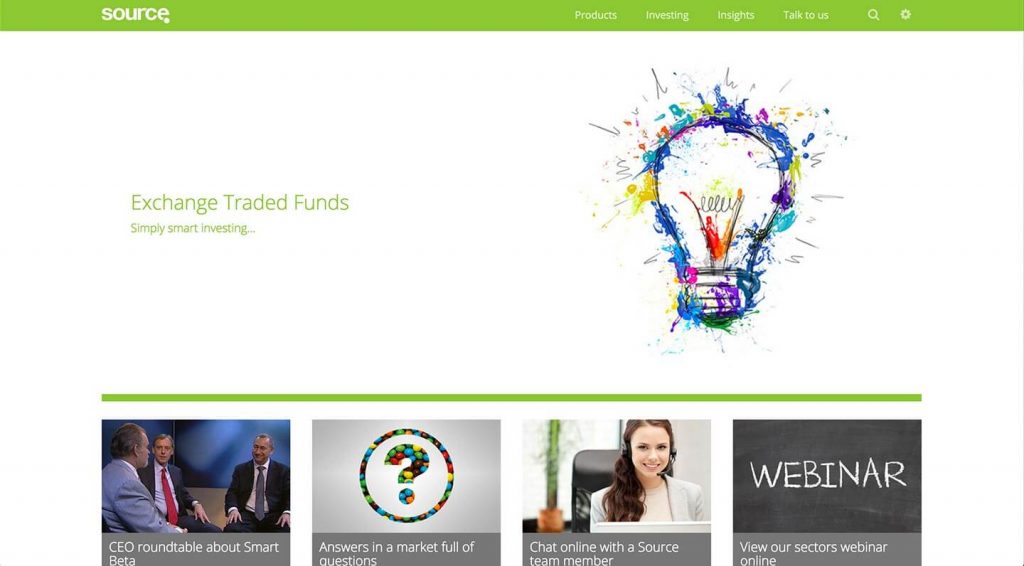 Why we like it: This responsive site keeps a clean look for the home page, the product pages include some nice responsive tables that degrade nicely for mobile screens.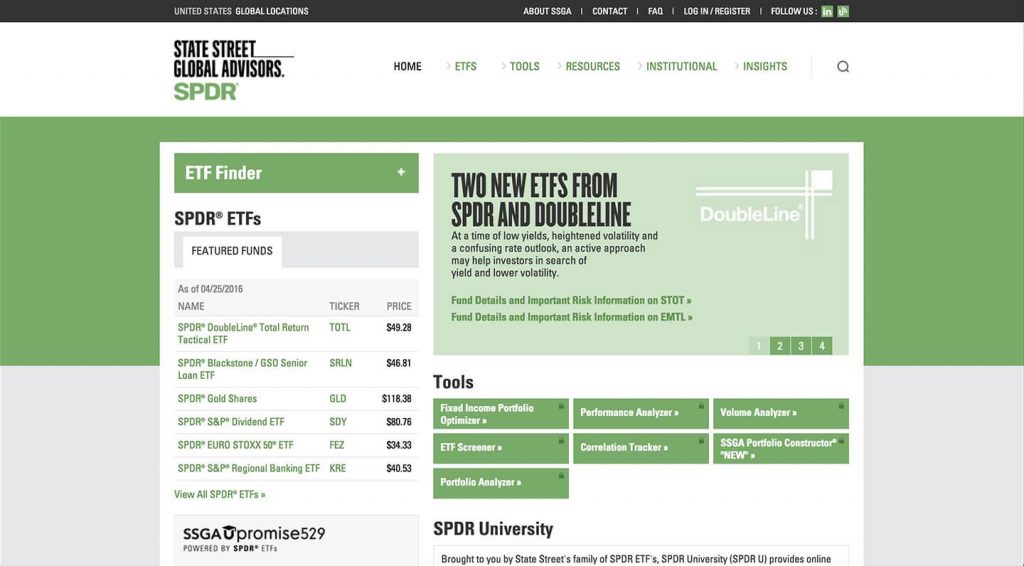 Why we like it: As with other State Street sites, this one includes some great touches. Although it is not responsive, it makes great use of a simple color palette and custom typography. The site includes many tools that are gated behind a secure login.
We looked for as many well designed ETF sites as we could, but I'm sure there are some we missed. Drop us a comment below or tweet us and let us know which site(s) we should consider for next time!